---

EMAIL INTERVIEW – Kelly Campbell and Ken Sinclair
Kelly R. Campbell, CFM
Building Automation and Energy Supervisor
Collier County Government Facilities Management Department
In this role; Kelly analyzes and recommends energy saving ideas spanning all aspects of Building Automation, including HVAC, Security, and General Facilities Management. He has been with the Department of Facilities Management since October 1, 2001. Kelly is a graduate of Upper Iowa University in Fayette Iowa, and a Certificate recipient in Facilities Management from Ferris State University in Big Rapids, Michigan. In addition, he holds the Certified Facility Manager (CFM) credential from the International Facilities Management Association (IFMA) as well as numerous professional certifications within the fields of Building Automation, Security, and Emergency Management.

Contact with Kelly can be made at KellyCampbell@CollierGov.net

---
Collier County Government, Department of Facilities Management, Building Automation Center
Management looked at all of the possible ways to save money, and utilizing technology was the most logical and looked to have the most potential.

Sinclair: What is new at Collier County Facilities Management and your Building Automation Center since our last discussion?
Campbell: Actually quite a bit has changed here since then. We have been forced to change the way that we do business due to a number of variables. First on the building management side, we have had to make adjustments in the number of personnel that we are able to use to maintain our buildings. We have had a hiring freeze in place as a budgetary measure since late 2008, and it has caused us to make positive use of technology more than we ever have in the past. From a security aspect, with all of the negative incidents happening in the world on a daily basis, we have continued to partner our Building Automation Center with our Security Section, which falls under the Facilities Management umbrella, to utilize automation and technology to our advantage to keep our citizens, visitors and employees safe. We have actually improved our security automation as well. We have gone to an IP based CCTV system, we are testing facial recognition on a few of our CCTV cameras, as well as upgrades in elevator and fire alarm monitoring systems.

Sinclair: You stated there was a change in how you "do business". What philosophical changes have been made in your department causing changes in the Building Automation Center?
Campbell: We have had philosophical changes for a variety of reasons. The first change is in the management of our department. Mr. Skip Camp, CFM, is still the director of Facilities Management, and as you remember from the last interview, the Building Automation Center was his brainchild. We have a new Facilities Manager, Mr. Dennis Linguidi. He came to us with a background in Information Technology and has had quite an impact on the section in that aspect and how we better use technology and what is available to us. Miguel Carballo is now the supervisor of the Building Automation Center, as I am now the Building Automation and Energy Supervisor. Miguel has worked in the Building Automation Center for over 4 years, and has been supervisor for the past 1.5 years. In addition to the automation our department has bi-weekly energy meetings to "brainstorm" and figure out ways we can utilize our automation as well as other ideas on how to save energy/money. Some of the ideas have been removing/shutting off computers, removing light bulbs, replacing certain bulbs, and constantly researching new technologies that will help us "do more with less".

Sinclair: What constituted the change in your job duties?
Campbell: Well, as you know, the economy hasn't been the best over these past few years. Even here in beautiful Naples, Florida we are affected. As property values plummet, so do the amount of taxes coming in, this in turn means lower budgets for our department. So we have been tasked like many others in our field to do more with less. Management looked at all of the possible ways to save money, and utilizing technology was the most logical and looked to have the most potential. I was tasked with analyzing our existing automation practices, as well as other energy usage strategies, and make savings recommendations, and if they were approved, see the project through to fruition. An additional aspect of my new position is to have a greater focus on managing our existing technology and making sure we are getting the most value out of them. We found that we were barely scratching the surface with some of the systems capabilities. This has become much easier with the conversion of an existing position to an "in-house" department IT person. It is a one stop shop when I have questions on how this technology will work on or affect our network.

Sinclair: In what ways have you utilized automation to make adjustments to a lower budget?
Campbell: The main way that we have utilized automation to our benefit is by taking a look within our Johnson Controls' Metasys system to find ways to save energy. What we found was lots of low lying fruit, just waiting to be harvested.

• Occupied/Unoccupied Scheduling
• Thermal Storage Efficiency
• Variable Frequency Drive Utilization
• Demand Control Ventilation
• Lighting Schedules
• Outside Air Damper Closing (After hours)
• Scheduling Chilled Water Pumps
In the past 2 years we have saved over $450,000.00 with these changes on our main campus alone. Besides Metasys, we have also implemented the use of the Square D Powerlogic system in our Physical Plant. We utilize this by sub metering all of the "heavy" equipment in the plant, and making sure that we are getting the best efficiency out of the machines as well as making sure something is not running when it is supposed to be off. As a customer of Florida Power and Light that is billed on a peak demand charge, this data is important as what we are running today may cost us the next 30 days.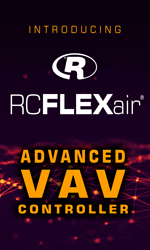 Sinclair: Has the Building Automation Center grown at all since we spoke in 2009?
Campbell: Yes, as a matter of fact it has. Since the last time we spoke we have added approximately 500,000 square feet of office space (Emergency Services Center and a Courthouse Annex). Of course, with added space, comes added technology and need for maintenance. Since we did not get any new employees for the maintenance of this added space, we are going back to our old standby of using technology to assist. We have actually gone from 19 applications used when we last spoke to 39. Currently the Automation Center has:
• 71 Terabytes of Video Storage
• 732 Cameras
• 138 Panic Alarms
• 635 Card Readers
• 8,240 Card Holders
• 89 Buildings are Monitored (Fire Alarms)
• 55,719 Building Automation Points (HVAC/Lighting)
• 170 Code Blue Boxes
Sinclair: Wow that is quite impressive. What are some of the programs you are using currently?
Campbell: Here is the list!
• 3VR Alert Viewer
• 3VR OpsCenter
• 3VR System Manager
• Advanced Installer
• Archibus
• AutoCAD
• BGinfo/PCinfo
• Cardiac Science MDLink
• Code Blue
• DNR Garmin Trip
• DNR Waypoint Manager
• Eaton Cellwatch UPS Monitoring
• Endura Mapping
• Endura Utilities
• Endura Workstation
• Fire IFI
• GoToMeeting
• Infrastructure.net
• Jing
• LiftNet
• LiveScan
• Metasys
• Metasys Java
• Morse Watchmans KeyWatcher
• Nalco
• NetVu Observer
• Network Viewer
• P2000
• Pelco Device Utility
• PowerLogic
• Powerware
• Putty
• Radio Recording Software
• Room Wizard
• Safe Passage
• SharePoint
• System Center Operations Manager
• Trane Tracer Summit
• WebCTRL Automated Logic
Sinclair: Being in South Florida, how do you protect this great asset?
Campbell: Well, understanding that the Building Automation Center is the heartbeat of our organization, many hours of planning, thought, and policy building has taken place. Some of the physical attributes to the room are:
Concrete Construction
• 125 PSI Concrete Slab Above Room
• 750 kVA Generator Back Up (7 Days of Fuel)
• Separate 440 Volt Electrical Service
• 80 kVA Powerware UPS System
• Two 5 Ton DX HVAC Systems with 10 Ton Redundant Backup System
• Mini‐split System for the UPS System Room
• Biometric Access
We are very proud of what we have built here in Collier County, Florida. It will always be a work in progress, ever changing as the automation and technology that we count on so incessantly.


---


[Click Banner To Learn More]
[Home Page] [The Automator] [About] [Subscribe ] [Contact Us]