---
Why we need to #ChooseToChallenge



For me, #ChooseToChallenge and International Women's Day not only holds me to account to ensure I am doing all I can as a woman, it also allows me to learn about all of women around me.





Kerri Lee Sinclair
Chair
SBE Australia



Challenging the status quo is difficult. Deep in our brains, we are wired to seek acceptance from others, to follow the tribe and to seek comfort in numbers that we hardwired from our hunter gather days whereby being alone equalled certain death.
As we have evolved, we have built this fear into our language, telling our children "don't rock the boat", or "make a stink" and that they must "do what you are told". It isn't surprising then as adults, most of us admit to being terrified of public speaking, or standing in front of group of people.
However, bringing a group of people around a simple message, like #ChooseToChallenge, makes us not only recognise the problem (in this case gender equality), but makes it safe for us to stand as a group and look back at the circle of existing acceptance around us. The people we work with, the company who employs us, the customers we service, the problems we solve are easy for our brains to accept, as they are our safety – they accept us, and us them.
However #ChooseToChallenge raises our awareness that this perceived safety is actually a choice we make every day, in everything we do. It is simply in our mindset. You may have heard of growth mindset, but this Harvard Business School article explains well why all of the different parts of our mindset is important to the impact that we want to have in what we do.
For me, #ChooseToChallenge and International Women's Day not only holds me to account to ensure I am doing all I can as a woman, it also allows me to learn about all of women around me. Not just ones in this industry, or who have provided their insights for this issue, but outside my networks as well.

This year, for example, I will be attending Engineers Australia's IWD event around Australia's Place in Space featuring women who #ChoosetoChallenge the next frontier The event will include Dr Mae Jamison (first black woman in space), Dr Cathy Foley (Australia's Chief Scientist who is also a Physicist who specialises her work in solid-state physics, combining quantum physics and material science) and Jane McMaster who was the senior design engineer on a supersonic ship self-defence system project for NATO.
Their work is amazing. Not because they are woman. Because they #ChooseToChallenge those around them to remove the barriers they encounter to solve big problems and make impact.
Starting the journey to challenge others can be difficult, but if 2020 has taught us anything, there are many things that challenge us even if we stand still.
This Automated Buildings issue may focus on gender challenges in our industry – but hopefully it also us recognise everything else in our path that we also need to challenge.
Else the standard you walk past, is the standard you accept1.
Quote from the Chief of the Australian Army, Lieutenant General David Morrison, AO presented to the UN International Day of the Woman event in New York, March 8, 2013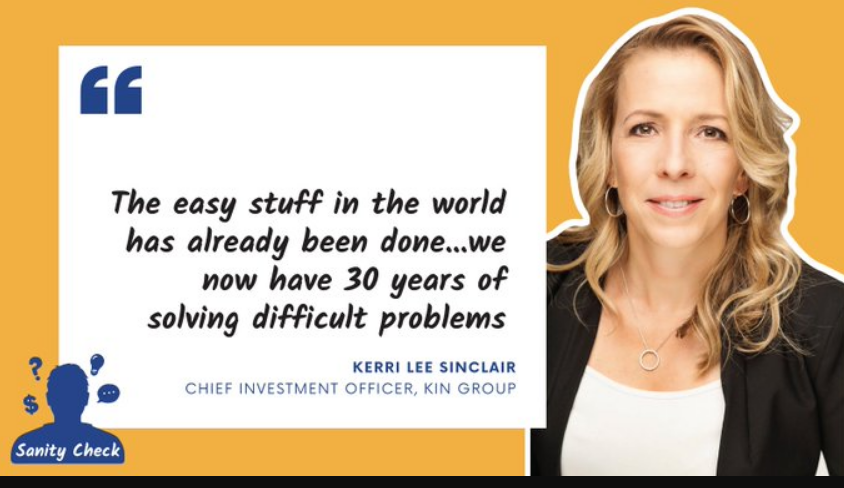 Sanity Check AU @SanityCheckAU · Feb 15 In this week's episode of Sanity Check, we are joined by Kerri Lee Sinclair, Chief Investment Officer at Kin Group, who gives us a sanity check on all things strategy



















































---


[Click Banner To Learn More]
[Home Page] [The Automator] [About] [Subscribe ] [Contact Us]