---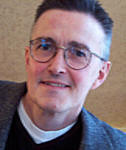 EMAIL INTERVIEW – Tim Scannell & Ken Sinclair
Tim Scannell is the conference director of Wireless Sensing Solutions, September 26-28, 2005 in Chicago (www.wssconference.com). He is also founder and chief analyst with Shoreline Research which specializes in mobile and wireless technology and initiatives.
Please send comments and questions to tjscan@shorelineresearch.com.
---
Wireless Sensing Solutions (2nd Annual Event)
This year's event will explore actual deployments and solutions as well as include information on present and evolving technology.












Sinclair: What's different at this year's Wireless Sensing Solutions conference?
Scannell: Last year's conference was focused more on technology, as well as the promise and possibilities of the budding wireless sensor networking market. This year's conference will focus more on the software and intelligence infrastructure behind wireless sensing networks and detail recent successful deployments of wireless sensor networking across multiple industry sectors. In short, this year's event will explore actual deployments and solutions as well as include information on present and evolving technology.
Sinclair: Can you describe some of the deployment case studies that will be discussed?
Scannell: Sure. There will be case studies on several recent deployments including:

Home automation and automated meter reading (especially as it applies to energy management and usage tracking)

Residential and commercial security (integrated wireless and intelligent sensing systems)

Residential home monitoring and control (remote monitoring and control)

Space Shuttle monitoring (not only telemetry, but real-time sensing of shuttle conditions)

Wireless fire extinguishers (automated and intelligent polling of devices and feedback to device manufacturers and building management)

Wireless petro-chemical process monitoring (safety and emergency conditions)

Highway and bridge infrastructure monitoring (integrity of design and automated reporting of problem areas)
Sinclair: What are some of the wireless sensor trends you see in building automation?
Scannell: We actually have a 3-hour workshop at the conference that is totally devoted to that topic (http://www.wssconference.com/live/40/events/40ORD05A/conference/tracksessions//QMONYA04NWA5). In terms of trends, I think we'll see technologies like ZigBee and other low-power alternatives play a major role in the future. Geography, structure type and new security parameters will also drive the development of new technology solutions and applications development. There are also emerging standards issues (especially those focusing on such things as integrated technology) and innovations in real-time active sensing technologies – intelligent and contextual sensing applications.
Sinclair: What else will the building automation workshop talk about?
Scannell: The workshop will not only provide the basics of in-building wireless sensor technology and networks, but it will explain what vendors and suppliers have to keep in mind when pitching contracts to commercial building developers and managers and how to best design systems to meet current and future needs. And it will give the key points to remember in dealing with solutions providers and others who contribute to the in-building wireless sensing networks.
Sinclair: What about actually deploying in-building wireless?
Scannell: The emphasis of the building automation workshop will not only be on developing sensing systems with a holistic solutions approach, but deploying systems that can easily be adapted to evolving roles for in-building wireless – which may not be limited to a single physical location (especially in light of emerging Homeland Security mandates that impact building security). The workshop will also talk about how active wireless sensing systems can play a major role in the supply chain dynamics of building management (providing instant data to suppliers and others in the building management ecosystem).

Wireless Sensing Solutions (2nd Annual Event)
September 26-28, 2005
Chicago – Holiday Inn Chicago Mart Plaza (350 N. Orleans St.)
http://wwwconference.com
Advance Registration Prices (if registered on or before Sept. 25):
http://www.wssconference.com/live/40/register
Networking Pass -- $25.00
Building Automation Workshop -- $495
Platinum Pass -- $1195
---


[Click Banner To Learn More]
[Home Page] [The Automator] [About] [Subscribe ] [Contact Us]