---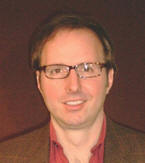 EMAIL INTERVIEW – Leighton Wolffe & Ken Sinclair
Leighton Wolffe is a founding Associate of the Building Intelligence Group bringing multiple industry expertise in many aspects of facilities and asset management, intelligent buildings, energy supply procurement strategies, demand side efficiency projects and measures, and smart building initiatives.
Wolffe's recent activities include working with manufacturers and developers of intelligent building systems and enterprise-level IT technologies to create and implement national sales and marketing strategies.
Leighton can be reached at leighton@buildingintelligencegroup.com
---
What does the Building Intelligence Group offer to Systems Integrators?
The intent is to help elevate the professionalism and caliber of the System Integrator staff.












Sinclair: What does Building Intelligence Group offer to Systems Integrators?
Wolffe: At Building Intelligence Group we provide strategic consulting for the building systems industry. We work with and track increasingly complex technologies, industry trends, market demands, and real world applications.

Systems Integrators are on the front lines for much of this. Whether an independent value added reseller or a direct branch operation, they are the final link between the manufacturer and the customer. They have to successfully sell and install these complex products to smarter and more informed customers within a highly competitive environment.

We are hearing more from Systems Integrators about the challenges and hurdles they face in motivating, training and retaining their sales force so they can maintain and increase sales.
Sinclair: I agree with your assessment – but what are you doing to help?
Wolffe: We already provide a wide array of services to Systems Integrators that encompasses business strategy planning and marketing. We also offer professional development, which is designed to provide business development team members with sales tools, resources and information they can put to immediate use. Examples of professional development include:

Briefings on market intelligence, industry and technology trends - so sales staff are more conversant and articulate in dealing with CIO's CFO's, and other key customer decision makers.

Training and coaching sessions to improve sales and customer interaction skills.

Implementation of sales processes and account management programs that a Systems Integrator may choose to utilize to establish continuity, accountability and improve performance measures for their entire sales team.

Other practical elements of effective sales tools and applications such as how to conduct Webinars, produce web presentation media content, and other customized and mass-market delivery technologies.
Sinclair: This sounds interesting. Is this a seminar in any particular city?
Wolffe: We are finding that it is easier to conduct these sessions locally either at the Systems Integrator office or a local venue. Then, it is easier to assemble the entire sales team in a focused environment.
Sinclair: What is the return to the Systems Integrator?
Wolffe: The intent is to help elevate the professionalism and caliber of the System Integrator staff. This translates into improved sales performance (and profitability), employee motivation, as well as creating a company environment that attracts and retains the best employees.

In order to win projects the responsibility is really on the Systems Integrator to deliver a clear vision and message of their company, the business and human value they provide to a customer and evidence of the benefits from their technical solutions.

We help broaden the skill sets of their sales professionals to become more effective through a stronger command of sales techniques, industry intelligence and account management strategies.
Sinclair: Sounds like a good idea and one that will benefit our industry.
Wolffe: We think so, and are talking to numerous interested Systems Integrators and manufacturers who wish to upgrade their sales potential.
---


[Click Banner To Learn More]
[Home Page] [The Automator] [About] [Subscribe ] [Contact Us]