---

EMAIL INTERVIEW – Scott Cochrane and Scott Kaplan
Scott Cochrane is President and CEO of Cochrane Supply & Engineering, a leading industrial IoT and building controls supplier with locations throughout Michigan, Ohio, and Kentucky, as well as President of Canada Controls. Scott earned a Bachelor's Degree in Business with minors in Marketing and Finance from Eastern Michigan University and holds an additional minor in HVAC Technologies from Macomb Community College. In 2000, he took over the business from his father, Donald Cochrane, Sr., who founded the company in 1967. Scott is now an advisory council member for multiple industry manufacturers including Honeywell, Johnson Controls, and Tridium. He is also an IBcon Digital Impact Award Winner for going above and beyond to positively impact the smart building industry, as well as a winner of the ControlTrends Impact Person of the Year Award for his impact on continuing to move the industry forward.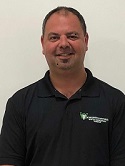 Scott Kaplan is the President and Owner of Green Building Automation and also serves the role as our lead commissioner. Scott received his BS in HVAC Engineering Technology from Ferris State University and has been in the mechanical industry for more than 20 years. Upon completion of his engineering degree, he went to work for Limbach Mechanical, which is the largest design build mechanical firm in the United States. Scott was a Project Engineer then Project Manager for the control division in the Detroit branch. He gained knowledge of large-scale projects during this time, with his project responsibility including MGM Grand Casino in Detroit, Compuware World Headquarters in Detroit, multiple large-scale class A office buildings, Beaumont South Tower, Oakland Regional Hospital, Dearborn Medical Center, Eye Surgery Center of Michigan, Michigan Orthopedic Center, Henry Ford Kidney Dialysis Center and Henry Ford Medical Center. His roles and responsibilities included design, project management, programming, and commissioning these large mechanical systems. Scott has experience working with Tridium, Reliable, Distech, Honeywell, JCI and KMC Control Systems.

---
Master Systems Integrators (MSI)

They make sure all systems communicate properly, coordinate all project participants, collaborate with building owners to ensure systems information will be accessible and usable, and they develop software layers responsible for integration, aggregation, and communication of the building systems.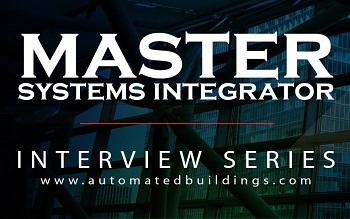 Scott Cochrane of Cochrane Supply & Engineering has the unique benefit of working with 300+ of the best systems integrators in the country. Cochrane recognizes the critical role they have within the building automation industry and is speaking with a different highly-regarded MSI each month with the goal of providing examples of industry trends, best business practices, and the growing value of an MSI. This month, he interviews Scott Kaplan, the President and Owner of Green Building Automation.

August 19 Interview with Clint Bradford, President of OTI.
August 18 Interview with Continual Energy Inc
July Interview with Ian Morse, Division Manager, Building Automation Systems, Conti Corporation
June Interview with Marc Dugré, President of Regulvar, Inc.

May Interview with Rick Gorka, President of the Airon Group of Companies

April Interview with Colin M. Murray, Owner of Solution Control Services
February Interview with Jeff Murphy, President and CEO of ECT Services, Inc.
January 18 Interview with Chris Saltz, Managing Principal of FIX Consulting LLC.
December Interview with Jason Houck from Hepta Control Systems.
November Interview with Geoff Hunter, President and Senior Principal of Palmer Conservation Consulting (PCC)
October Interview with Brian Oswald, Managing Director for CBRE | ESI.
September Interview with Joe Napieralski the Co-Founder and Director of Development of Smart Building Services LLC

August Interview with Sidney H. Blomberg, Jr. the founder and President of K & S Ventures, Inc

July 17 Interview with Scott Cochrane and Ken Sinclair
This month (September 2019), he interviews Scott Kaplan, President and Owner of Green Building Automation.
Cochrane: How did you become an MSI?

Kaplan: We started from the ground. Around 2001, we were brought in to work on a project where there were multiple different systems, and I think it was one of the first approaches to integrating from throughout the United States from what I understand. It wasn't just HVAC, it was power integration, lighting, life safety, data center equipment, backup power equipment and fountains.
Cochrane: That was my first big integration also—and so that's how you became an MSI?

Kaplan: Yeah. I was fresh out of college. I had started with an intern with a large mechanical and got moved to the controls department quickly. Once I was in there, I got thrown right into the mix of one of the first integration projects in the country. Talk about trial by fire, right?! This experience was huge to learning about where the industry was going and I was grateful for the experience.

Cochrane: Absolutely. That was certainly one of the first major Niagara integrations, and one of the most significant. If I remember correctly, you ended up being project manager, right? Wasn't that your project? And when you finally got out of your internship and came back you became project manager?

Kaplan: That's correct.

Cochrane: When you were in that role, what were some of the major challenges?

Kaplan: One of the biggest challenges was actually working with the other vendors. Because at that time, nobody really understood integration. So working with them and coordinating and having them understand the information that we needed from them to talk to their systems, that was a challenge. Sometimes I think it still is. That was definitely the biggest challenge.

Cochrane: The technology actually went pretty smooth I think? We didn't have any technology barriers we couldn't get through—it was almost all people barriers.

Kaplan: Yes, that's absolutely true. We had good support at that time, too.

Cochrane: So let's talk about good support. Good support was because the owner was supporting us, right?

Kaplan: That's right—he was supporting us directly. The owner wanted the integration himself, and his executive team that pushed that whole theory of integration. We also had good support from Tridium as well—at that point, I think they were pretty much there all the time. And Cochrane Supply. To add to this, since the size and scale of the project was quite large, we were able to receive exceptional support from all of the multiple vendors we were integrating to.

Cochrane: So we talked about the challenge, now let's talk about today. Can you talk about the value of integration to your customers? What are the reasons they decide to integrate their systems together?

Kaplan: Well the main reason which it was back in the day was from an operation standpoint. It's easier to operate a complete building when you have all of the systems into one. And there are other challenges with that today, but everybody is still looking for that—that's the number one reason.

Cochrane: You have also built a company that can deliver that solution. Can you speak to the attributes of your company that make you a good selection for that… what makes people choose you?

Kaplan: That's easy. It's the service and support that we provide. And having a good team around you that's competent and trained well.

Cochrane: And when you say competent and trained well, what type of people are you looking for as far as integrators, for integration work? What type of people do you hire to support that kind of work you do?

Kaplan: People who are more geared toward programming, on the IT side—those are who make our best integrators.

Cochrane: So you're not really hiring IT people, it's just more people who like doing programming?

Kaplan: Yes. For example when we take in interns, a lot of them are from Ferris State University. We find that they have the background or knowledge of HVAC, since the majority of our work is HVAC. So they understand that, but then they're more geared towards programming and gaming so it's sort of a natural fit for them.

Cochrane: You mentioned the value to your customers, how do you sell Systems Integration? As a service? As a project?

Kaplan: Right now, it's sold as a project. We go into doing controls as one avenue and then that blossoms into doing multiple systems, and then multiple systems integration. Where we are going will be more of a service-based or cloud-based solution. That's where we're moving our company is into the cloud. We started planning about two years ago and getting everything into place, and this year we actually executed it.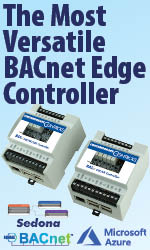 Cochrane: What are the services your customers can now get from you that are cloud-based?

Kaplan: The services that we are going to try to provide are all of the services. So your HVAC control, you'll have building level controllers that will send information to the cloud. We are now looking to do an access control system as well.

Cochrane: So you're talking monitoring, as in monitoring services? Or actually hosting the BAS as a service?

Kaplan: Hosting as a Service on one part of it, which is the mechanical systems; Hosting as a Service for access and video surveillance; and then monitoring services for energy.

Cochrane: As an MSI, what percent of your time is spent in the following categories: R&D, consultation, software programming, and field commissioning?

Kaplan: So the first two categories, R&D and consultation, are more heavily weighted than the latter two. By that point, once you've done the R&D and consulting on all ends, the execution generally goes smoother. So I would put R&D and consultation into one category and say that requires about 60% of our time; and then I would estimate that software programming and field commissioning require about 40% combined.

Cochrane: So let's talk about the downside of systems integration. Can you speak to some of the difficult things you have run into? What are some of the issues you have experienced?

Kaplan: So that would be more on not working directly with the owner. That's more like working through a contractor. You can only bid or quote so much time on those types of projects to devote towards integration. And then that's it. So we may run into something we can't foresee or that we thought would be simple and then it's not. That can be a drag on the project for us and is the hardest part I think about integration. When you're not working directly for the owner or dealing with the consultant directly in that capacity.

Cochrane: So you mentioned the cloud services you're already thinking about, do you see more services for your business for systems integration in the future? What do you see the future of systems integration look like for the BAS industry?

Kaplan: I think that the future is going to be less and less server-type based solutions on site. I believe there will be more networking involved in the buildings, and I think what our industry is doing is taking over as ISP and making all those systems report to a central server or cloud-based solution. IP-centric and subscription-based.

---


[Click Banner To Learn More]
[Home Page] [The Automator] [About] [Subscribe ] [Contact Us]