---
Easy ZigBee on track with Telegesis and Ember
ZigBee CF card module provides communications to portable handheld devices











BOSTON Ė U.K.-based Telegesis has developed a family of easy-to-install ZigBee wireless networking modules based on Emberís technology, including a ZigBee CF card for communications.
Telegesisí family of Ember-enabled modules is designed to help product designers easily integrate mesh networking capabilities without complex programming or RF design experience. The family includes:
a programmable ETRX1 module designed for OEMs seeking to embed ZigBee networking capabilities into their products,

a ZigBee CF card module (ETRX1CF) that provides ZigBee communications to portable handheld devices,

and an USB ZigBee stick (ETRX1USB) as a cost-effective way to add wireless sensing to any device which employs USB.
The ETRX1 family enables companies to quickly bring to market ZigBee sensing, monitoring and control applications by providing a range of module types and development kits to suit their unique needs.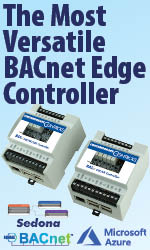 The Ember-enabled Telegesis modules are already being used in several real-world applications. For example, Tracking and Data Management Ltd. (TDM Ltd.) has deployed ZigBee wireless networks aboard trains to monitor the performance of equipment that cleans and maintains the railway tracks. The system enables railway staff to remotely view equipment sensor information anytime, anywhere, and intervene wirelessly when necessary.
The technology is also protecting the valuables of guests in hotels and hostels. New Zealand-based Hotech Edge Ltd. has installed wireless in-room safe management systems that link digital safes in each guest room to a sophisticated ZigBee monitoring and security network. The remote monitoring and control capabilities that the Telegesis modules provide have enabled Hotech to install and maintain the system for free on a revenue share program, with no capital cost, operating cost or risk to its hotel customers.
Designed to be built into any device, the Telegesis ETRX1 family of low-cost, low-power mesh network modules combines Emberís wireless semiconductors and software with Telegesisí application hardware, integration and toolkits. The modules feature an AT-style command interface for easy integration, programming and debugging. The modules employ Emberís 802.15.4-compliant radio and EmberZNet mesh networking stack.
ZigBee: Wireless Control That Simply Works

The ZigBee Alliance is an association of companies working together to enable reliable, cost-effective, low-power, wirelessly networked, monitoring and control products based on an open global standard. The ZigBee Alliance is a rapidly growing, non-profit industry consortium of leading semiconductor manufacturers, technology providers, OEMs, and end-users worldwide. Membership is open to all. Additional information can be found at www.zigbee.org.
---


[Click Banner To Learn More]
[Home Page] [The Automator] [About] [Subscribe ] [Contact Us]