New Products
Reliable Control's MACH-Air™ and MACH-Zone™ Pass BTL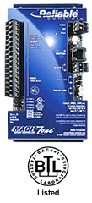 The BACnet Testing Laboratories (BTL) have officially recognized the MACH-Air™ and MACH-Zone™ controllers as meeting the requirements necessary to bear the BTL mark. Satisfaction of the testing requirements means these two products are now listed on the BACnet Manufacturers Association (BMA) Web site with the 'BTL Listed' designation: http://www.bacnetassociation.org/btl/Listings/ReliableControls/ReliableAll.htm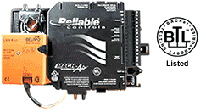 The BTL designation means these two controllers are recognized as being 'BACnet® compliant' for use in interoperable or native BACnet® installations. BTL recognition places Reliable Controls® on the cutting edge of building automation product development and validates Reliable Controls' commitment to providing BACnet® solutions throughout the entire Reliable Controls® MACH-System.
For more information visit the website at www.reliablecontrols.com/
---
ACI is pleased to announce the latest line of humidity sensors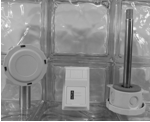 Automation Components Inc. (ACI) has added a NEW enclosure for duct and outside RH applications. With a new enclosure and a new transmitter ACI has created a humidity line that is truly reliable, user friendly, and cost competitive.
A NEW weather tight enclosure will include the humidity transmitter in the cover to ease installation and prevent any damage when conduit knockouts are needed. ACI can provide temperature outputs if needed. These outputs options include a thermistor, RTD, or temperature transmitter with current or voltage output. For protection ACI will include a stainless steel probe for the actual humidity sensor.
The new features to the humidity transmitter for duct, outside, and room configurations will enhance validation applications.












For further information visit www.workaci.com
---
The Industrial Ethernet Book

The Industrial Ethernet Book, the international trade and technical magazine covering industrial networking for factory and building automation and process control, will feature the second annual Buildings Automation supplement in their November 2003 edition. Once again the supplement will feature technical articles from some of the world's leading technical experts as well as market insights from leading vendors and trade associations.

Articles in the supplement will cover topics such as: Ethernet switches for Building automation, Using wireless networks for building automation, Web servers for industrial apps and building control, Building Automation and the Enterprise IT Department, LonMark integration for systems in Buildings.
For a look at last year's supplement go to http://ethernet.industrial-networking.com/building.htm
For futher information about editorial and advertising opportunities in the supplement please contact Adrian Chesney at adrian@ggh.co.uk
---
Onset Computer Corporation Introduces Complete Solution for IAQ Monitoring
BOURNE, MA - Onset Computer Corporation, the leader in reliable, battery-powered data loggers, today introduced a complete Indoor Air Quality (IAQ) monitoring solution that combines the company's HOBO® data loggers with the Telaire® 7001 Carbon Dioxide (CO2) Monitor.
Now, HVAC contractors, facilities managers, and others can measure and record CO2 along with temperature and relative humidity in a broad range of IAQ applications. Examples include monitoring the performance of ventilation systems in office buildings, locating the presence of combustion byproducts in manufacturing plants, and identifying IAQ problems in schools.
For more information visit the website at www.onsetcomp.com
---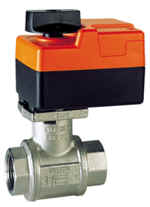 Belimo's Characterized Control Valve™ Provides Full Control Resolution with Multi-Function Technology®
Belimo Aircontrols' (USA) extremely popular Characterized Control Valve™ (CCV) is sure to win top honors now that it uses Multi-Function Technology® (MFT) to offer full control resolution. With the increased control capability of MFT and an expanded size range, the CCV is a reliable and less expensive alternative to globe valves in many HVAC applications.
What MFT® Does for the CCV
Belimo surpassed the capability and accuracy of any ball-type valve on the market with the original introduction of the CCV. Now, with MFT, the CCV is more precise than ever before. Here's why: For most ball-type valves, flow typically starts at about 15º and reaches maximum at 85º. However, with MFT the actuator is electronically adapted to the precise opening and closing points of the CCV so that the full 2-10V control resolution is used. The result is a linear energy output and much more stable control. Contrast this with the typical unstable control pattern of the typical ball valve and the choice is simple.
For more information visit the website at www.belimo.com.
---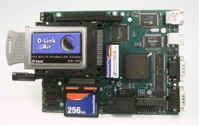 Intec Automation Inc. microCommander v1.3
Intec Automation Inc., announced the release of microCommander v1.3, its HMI software suite, which now offers full support for Technologic Systems' TS-5500 embedded PC, adding to the growing list of embedded microcontrollers and single board computers supported by microCommander.
A free download of microCommander is available from www.microcommander.com, so engineers can experience the ease of programming with microCommander using a live microcontroller connected to the Internet.
---
Revotech Industries International Introduces UltraJAX RJ Connectors.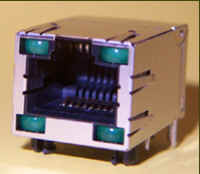 UltraJAX Provides High Speed, High Density, Dual Function and up to 20 Pins, all in a Single Connector
Revotech UltraJAX represents the first major innovation in RJ connectivity, providing high-density contact capabilities within a standard sized RJ connector. Contact assemblies are housed in both the top and the bottom of the UltraJAX female connector. Existing, single-sided RJ11 and RJ45 connectors insert into the connector in multiple directions supporting multiple functionality, while UltraJAX, double-sided male connectors utilize both sets of contacts, doubling the capacity and functionality of a single connector. Revotech UltraJAX doubles the port count of standard equipment in the networking and telephone environments, as well as any others utilizing RJ ports.
For more information visit www.revotech.net
---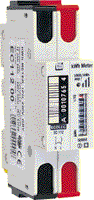 Automation Systems Interconnect, Inc. EC series of compact din rail mount kWh power meters
The new EC series of compact din rail mount kWh power meters can be easily wired into any circuit in order to measure the power consumption in both commercial and industrial applications. The EC kWh power meters provide Class 2 accuracy, have dual color LED status indication and can be used as a standalone device or connected to a data bus. The units come from the factory fully calibrated. They feature tamper proof terminal covers, low power consumption, superior sensitivity, full electronic design, built in self-test, warning and failure indication and much more.
Several application notes are available to assist you in applying the modules and a specification sheet can be found at www.asi-ez.com along with pricing and availability.
---
---

[Click Banner To Learn More]
[Home Page] [The Automator] [About] [Subscribe ] [Contact Us]