---
Is Google + right for my Business?

Can this service be used to market a product, service, or promote an event?


Manny Mandrusiak
Managing Creative Consultant,
4 Bravo Marketing



As Social Media continues to become a standard part of any marketing tool kit many business owners are getting intimidated with the sheer number of options that now exist. In previous columns I've examined some of the most popular, and most effective, platforms on the web today. This month I would like to take the opportunity to tackle Google + and explain a little more about just what those + 1s mean on web pages that we look at.

When anyone hears the word Google their mind immediately relates it with the largest internet search engine on the planet. That is completely correct, but over the past few years Google's toolset has really grown to embrace the cloud computing concept. Using a Google tool like Google maps anyone can see the streets of New York, or exactly where a favorite shop is located in their city. Similarly anyone can alter a MS WORD doc file on any computer or tablet by using Google Docs. Google is continually striving to become the one-stop-shop for everyone's needs regardless of what they are. A lofty goal to be true, but I would not really expect anything less from Google. The one arena that Google never really entered was Social Media and now they have with Google +.
What is Google +
Back in 2009 Google started to release its first attempts at Social Networking platforms with Google Wave, Google Buzz and the MSN competitor Google Talk. None of these platforms really gained any acceptance with the general public mainly due to the immense popularity of Facebook and Twitter. When I saw these products released it simply meant that these were just more profiles that I needed to create and maintain. As I've stated in previous articles maintaining Social Media platforms like Facebook and Twitter takes a great deal of commitment, and sometimes there simply are not enough hours in the day. Google took this into consideration and learned from past mistakes when they rolled out Google +.
Google + is described by many critics as a Facebook and Twitter competitor as it has a lot of the same functionality, but it also has some really innovative features. It operates as a service similar to Facebook and Twitter which can be easily accessible through any internet browser harnessing the power of the cloud. There are several innovative core features which Google + introduces that imply a redefinition of how users manage their social network and contacts.

What's with all the Circles?
The fuel that powers any social network is simple – contacts. It does not matter what platform or service you use; a Social Network needs to have contacts. The more the better! Google has taken a different approach to how users manage their contacts by choosing to develop the concept of circles. While Twitter has followers, and Facebook has friends, Google has chosen to design the way contacts are managed to mimic the same social circles that users have in real life. We all have friends that are in different circles. Family, close friends, neighbors, old college pals etc. The way that we interact with them in real life is different and Google used this as the model for the circle structure of contact management.
According to articles that I have read the concept of circles in Google + tries to achieve two goals: making it easier to manage contacts and grant the user more control of what information that they share with different circles.

The population of contacts into different circles is primarily based on the contacts in a user's Gmail address book. When I first learned about that I was not sure how effective that would be as a business application. I would have to add contacts to a Gmail account that I create when I set up the Google + profile. Google took this into account and the service provides some other options to adding contacts. Contacts can be added by using the Find People option if they are already Google Gmail or Google + users. The service will also enable users to add contacts from Hotmail, Yahoo! or email clients like Outlook that allow for the exportation of contacts in CSV or VCF formats. This has a potential for marketers who have purchased lead lists, or obtained a list from a trade show. The list of contacts can be uploaded to Google + and organized into the appropriate circles to receive information.
Creating a Profile
Creating a Google + profile is pretty straight forward for anyone who has used Facebook, Twitter, or LinkedIn. Simply create the Gmail account, and follow the steps. The interface is very user friendly, and intuitive.
Can I market using Google +
That is always my first question. Can this service be used to market a product, service, or promote an event? As with Twitter and Facebook there is always huge marketing potential. The issue that I see with Google + is one of time invested and return on the investment of that time. The risk with any Social Media Marketing is that it takes time to continually come up with interesting content to send out to followers, friends, or contacts. It is truly evolving into an art form. As Google + is a fairly new player on the field only time and user creativity will determine what sort of ROI will be received from Google +.

I've read feedback online in Blogs about businesses using Google + to promote their services with huge success. When I read further some of the business owners indicated that they have seen an increase in their website traffic to the links that they post. To me this may be a false positive. It would make sense that since it's all Google services that the Google algorithm would naturally push content of Google + users higher than non-users. This is not necessarily a bad thing, but most definitely will be the topic of a future article.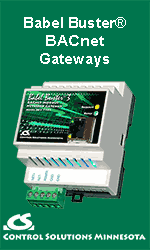 Hanging out in Google +
Google + does have some other fantastic marketing opportunities such as the ability to initiate group video and text chats of up to 10 users. This feature could effectively be used as a mini webcast, or could be used by a technical support team to interface with users to solve their problems. These group chats are coined Hangouts by Google +.

I can easily see a business leveraging Google + Hangouts as a cost effective way to conduct meetings, training, or to broadcast live from an event or tradeshow. An industry expert on Smart Meters could very easily sit down at ConnectivityWeek and conduct a session about the issues that have arisen with the implementation of Smart Meters on Vancouver Island to an invite audience, or press contacts. That live event could then be sent out through other Social Media services and platforms, keeping end-users and clients extremely engaged. There are a great number of possibilities for generating quality viral content using these Google + features that would benefit any marketing plan.
Finally there is the +1. We have all seen them on websites and wondered what the value is in having them. The +1 button provides users with the ability to recommend content on a website and subsequently make that content more important to the Google algorithm. What it means to a business that makes HVAC controllers is that if 600 people recommended a particular HVAC controller Google views that as more important content than a competitor that does not use the +1 button. It is essentially a way for users to tell Google what they feel is important and good content.

The business application for marketers means that they can use this service to test A and B campaigns or positioning statements. They can gauge the strength of how a product is marketed based on the number of recommendations from the +1. It is essentially a digital test market. I do see some huge potential with that service.
In conclusion does your business need Google +? Only you as the business owner can decide what Social Media platforms and Services you want to commit to. I did some additional research and looked to see who has Google + pages and found that GoDaddy.com has one. As a company GoDaddy.com typically does not like to waste their efforts, so I am thinking that there could be some huge ROI with Google +.

What I always tell clients is to pick three services and make them work for you. Once they are, then add a fourth. I like what I've seen so far from the research that I have done on Google + especially when one considers the Hangout feature and the increase in Google ranking. Increasing a website's Google ranking with only the investment of time, and not huge dollars invested in an SEO consultant, is always good business. The only way to reap the reward is to try it out and see what the results tell you. A mentor of mine always told me "What can't be measured can't be improved on". I'm looking forward to see how Google + measures up.


---


[Click Banner To Learn More]
[Home Page] [The Automator] [About] [Subscribe ] [Contact Us]