---

AHR Expo 2009 Chicago Previews
What is Niagara Video? Tridium Booth #3962
What's New in Control Solutions? Control Solutions, Inc Booth #3640
What's New In Controls Estimating? ICS Booth #3820
What is new for the upcoming AHR? Spartan Booth #3946
Working with the Wind in Chicago Next week, there will be a lot of wind surrounding the AHR Expo, the largest conference anywhere dedicated to the efficient movement of air, and thereby the biggest energy-related conference of the year.
B2G Summit The second B2G (Building-to-Grid) Summit will explore opportunities for HVAC/BAS industry from the work underway to develop a smart electric grid (Smart Grid).











Education Sessions AHR Expo 2009 Chicago
Advanced Integrated Lighting Controls in the Spotlight
SHOW SPONSORED EDUCATIONAL PROGRAM No Registration Required!
FREE for all visitors! Choose from over 25 presentations by AHR Expo Endorsing Associations and special sessions on Building Automation Systems. These sessions are focused on current issues in the Industry, many from a green and sustainable perspective. A full schedule and more details about each presentation are available.
In addition to the big picture discussions on B2G and interoperability at Grid-Interop, there is work being done now on a second B2G Summit at AHR in Chicago 2009. At a time when the new construction market, which has driven automation sales for the last decade and a half, is in free fall, the automation industry should see energy as a major growth opportunity. For those who are thinking that the window for this opportunity has passed because of the slide in oil prices and for gasoline at the pump, don't be deceived. Oil is used very little in buildings and gasoline is not used at all. The real story here is about electricity, and the market opportunity to leverage interoperability between building automation systems and the electric grid.
2009 AHR Expo Innovation Award Winners Take Center Stage in Chicago
BUILDING AUTOMATION innovation winner AEC Design Group Product: ArtrA BIM asset management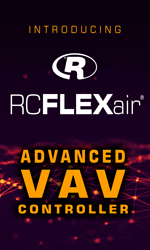 Building Automation & Control Showcase
Releases
Cimetrics Unveils Seven New Products at AHR Expo, January 26-28 Inc. - Booth #3654
Chicago AHR Expo Surpasses 2008 New York Show in Size
Viconics New Look for Humidity Control! Booth #3762
Tridium Highlights Expanded Open Modular Platform Solutions at the 2009 AHR Expo Booth #3692
VYKON by Tridium to Exhibit at the 2009 AHR Expo - Booth #3418
ACME CEL256 Wired/Wireless Gas Detection System for Underground Parking Garages and Enclosed Vehicular Facilities - Booth #3952
EnOcean Alliance at AHR Expo 2009 in Chicago - Booth #3443
LonMark Activities at AHR Expo 2009 - Booth #3736
Invensys Controls to Showcase Latest Energy Saving Products at AHR Expo 2009 in Chicago Booth #4832

LonMark: Testing, Free Seminars and more at AHR 2009 in Chicago - Booth # 736
Building Intelligence Tour at AHR Expo 2009: Advanced Integrated Lighting Controls
Operations & Performance Management Professional Certification
HVAC Mobile Green Classroom Cruises into 2009 AHR EXPO
Critical Trends, Technologies and Techniques To Be Addressed at 2009 AHR Expo
Chicago Rolls Out 'Green' Carpet For the 2009 AHR EXPO
2009 AHR EXPO® (International Air-Conditioning, Heating, Refrigerating Exposition)
FieldServer Technologies at AHR 2009 - Booth #3653
Distech Controls Obtains AHR Expo Innovation Award Honorable Mention
DENT Instruments to Launch New PowerScout ™Series of Networked Power Meters
Controlled Air Systems Inc.'s control temperature system, Optic-Stat (TC1 Series)
---


[Click Banner To Learn More]
[Home Page] [The Automator] [About] [Subscribe ] [Contact Us]