---
CoRE Tech's Silicon Valley Message:





'Just Do It.'



Therese Sullivan,
Principal,


Smart Building technology isn't being adopted at the pace expected. Why aren't more property owners getting off the sidelines? Chicago Bulls Basketball star Michael Jordan inspired a lot of sports watchers to become sports Do-ers in the 1980s and 90s. And, of course, there was the 'Sneaks.' Can tech-firm smart building All Stars be as motivating? Are their methods and tools a fit for the rest of us?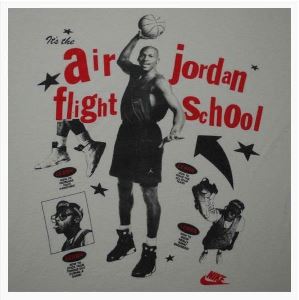 A 1990's Nike Air Jordan advertising campaign features Michael Jordan and Spike Lee. The point was that with these 'kicks' and some training anyone can fly like Michael Jordan. Today's question: With the right tools and methods, can anyone smart-building like Microsoft's Darrell Smith or the facility managers at Intel, Cisco, Google and other Silicon Valley tech campuses?
Last week Realcomm's annual corporate real estate conference, CoRE Tech, happened in Silicon Valley. There were half-day tours of Stanford University, Cisco and Google campuses as well as of the new football stadium in Santa Clara. (For a photo collection of the day's events, click here.) Intel hosted one afternoon of the conference at their headquarters. The next day Intel, Google, Microsoft and other IT companies were prominent on the stage. All these large-scale property owners have rich stories about their journey to the smart campus. But are they relatable role models when it comes to deploying intelligent building tech? Companies full of data scientists with lots of spare cash and enthusiastic C-Level cheering sections have certain advantages. I'm using the Michael Jordan/Nike metaphor here to say that, in spite of their exceptional-ism, the tech companies brought a mix of inspiration and tool showcasing that may be just what the market needs to break the inertia. When it comes to taking steps toward more comfortable, energy-saving buildings through digital controls, it is time to 'Just Do It.'

The buildings industries have been addressed by Silicon Valley's big tech companies and VC-funded start-ups before. Over the last decade there have been forays into building automation and dramatic retreats out. During the Q&A that concluded Intel's afternoon of IoT-focused presentations and campus story-telling, one of the first audience speakers asked "Compared to a decade ago when Cisco first tried this, what has changed?" Intel's Eric Free, VP & GM of Smart Homes and Buildings responded, "This time we've focused on interoperability [with legacy systems]. Intel is creating revenue opportunities for some of the traditional players." One of the highlighted examples of how Intel is partnering, rather than threatening head-to-head competition, is the KMC Commander Internet of Things Platform for Building Automation. A new Intel Smart Building partnership with roots in Taiwan involves Tatung and Elite Computer Systems.

Another questioner asked "How far up the stack does Intel want to go? What portion of the IoT spectrum does Intel want to enter?" To this Intel's Free answered "Intel is good at building building blocks. We helped to define the Industrial Internet Consortium's reference architecture. Then we added building block technology—chip level, gateway level, middleware, security and manageability."

The Intel exec's were also asked about how Intel was competing, cooperating and comparing itself to other big IIT Consortium members like GE, Cisco, IBM. The point made was that, with interoperability, there can be real competition at each level of the IoT, ultimately driving the costs of IoT building blocks down. Coming back to my metaphor, it is this cost competition that is making these stacks akin to the Air Jordan sneaks—not outside the budgetary reach of motivated building owners and facility managers. Of course, in addition to the off-the-shelf costs of an IoT platform, there are costs associated with the custom work of preparing all the building data for analysis. So, it's noteworthy that Intel partners like KMC are members of Project Haystack, the open-source movement to define a semantic dictionary and common data tagging methods for buildings. Haystack adoption will make it much easier and cost-effective to bring data streams from disparate building equipment systems into an IoT platform. Up until now, the data prep job on a smart building integration project can represent from 50% to 70% of the total cost.

Exploring cost/benefits, Panel Moderator Paul Oswald of ESI/CBRE, asked his team of celebrity FMs, Daniel Cocosa of Google and Darrell Smith of Microsoft, "Is the juice, worth the squeeze?" "These systems absolutely keep costs down," explained Smith. "You don't want to risk employee productivity," added Cocosa. Since the story of his intelligent make-over of the Microsoft campus in Redmond broke over two years ago, Darrell Smith and his team haven't stopped bringing more data points and whole buildings under the control of their analytics engine. In describing where Microsoft is today, Smith said "We've moved from reactive to proactive, and we're aiming to become predictive." One aspect of common ground between his situation and the average corporate facilities manager's is that he isn't dealing with new construction. "I haven't built anything new for a long while, but, we've been able to accommodate growth in the space we have by being more efficient."

Even at Google and Microsoft, the panelists faced skepticism and risk-aversion on the part of local financial decision-makers and facility teams as they pushed the roll-out of their data-driven operations and maintenance programs to new properties. Cocasa and Smith concurred that to work with these headwinds, you pilot, prove and then plow the savings achieved back into the program. You start with lighting, you move on to a digital control upgrade, and you move up to ongoing commissioning. The same order and logic of the steps is promoted by the DOE's Better Buildings program. Not understanding the rules of engagement is not what is keeping all the spectators from lacing up a pair of Air Darrells and getting on the court.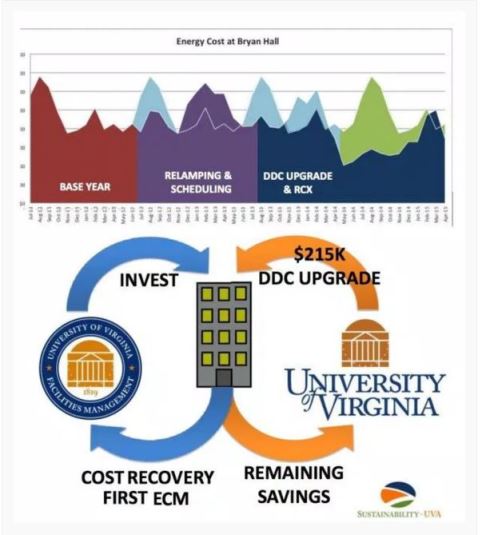 The concepts of rolling out Energy Conservation Measures (ECMs) and rolling back in the savings to create a virtuous cycle were expressed well in this set of slides from the University of Virginia shared by the US DOE's Better Building program in October.

So here is where my basketball-shoe metaphor falls apart. Designing and deploying a data platform for a facilities team to run an energy efficient building efficiently is not trivial. This CoRE Tech panel put the emphasis on the difficulty of change management, that is, effective communication with all the stakeholders up and down the design, construction, operations and maintenance chain – corporate real estate groups, facility management teams, IT departments, engineering firms, automation contractors, big equipment makers, sustainability, energy management professionals, etc. And don't forget occupants! You need to keep all their roles and responsibilities in mind and get each the right messages at the right time. Even at technologically-savvy Google the challenge is daunting. Cocosa said, "There is a lack of skilled people. You spend 3 to 6 months training. So we outsource."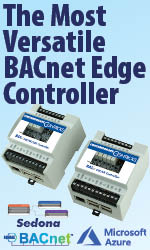 If everyone is outsourcing smart building systems integration and change management to existing smart building super-stars — outsource companies like Paul Oswald's team at CBRE/ESI and members of the Connexx Energy network — and these companies are too busy to communicate about what they are doing, how is the number of people with the needed skills going to grow? At the CoRE Tech expo, cutting-edge Building IoT technology was on display from sponsoring companies like Lutron, Lynxspring, Controlco, Switch Automation, Ecorithm, Lucid and others. But, how many CoRE Tech attendees had the knowledge and experience to differentiate among them?

Every day, I note evidence that bench-warmers know they need to make a move. Building Robotics tweeted from its session at USGBC Greenbuild DC on November 20th that attendees voted Building Automation, Control and IT as the biggest factor impacting the future of the built environment. But, to site one metric, how many USGBC members read automatedbuildings.com? Those readership statistics don't yet reflect this burst of interest. Real scale in Smart Buildings may not happen until more than just a few people are able to do the controls running and jumping. Until then, everyone who is starting a project better have one of the existing super-stars on the team.
---


[Click Banner To Learn More]
[Home Page] [The Automator] [About] [Subscribe ] [Contact Us]