---
Facility management is a profession that encompasses multiple disciplines to ensure functionality of the built environment by integrating people, place, process and technology. (Source: IFMA)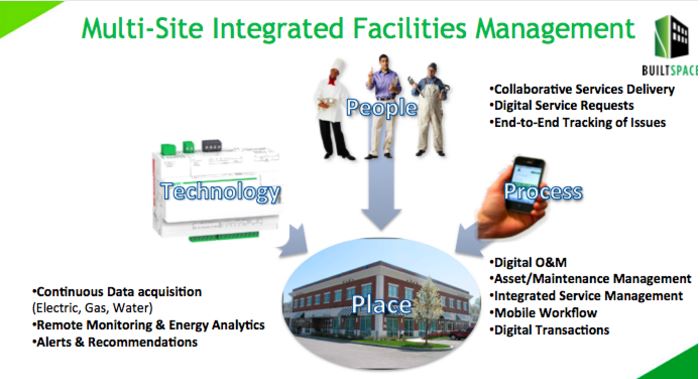 Integrating people, place, process and technology is core to FM, yet enterprise (CAFM, EAM, CMMS, BAS, EMIS etc.) facilities software has created data silos that fragment processes, and isolate people from critical data.

Take energy efficiency for example. Real-time energy consumption data is of little value without trends. Trends are of little value without weather data and an understanding of building assets or operational service history. Operational data is of little value without understanding the financial implications of this data. We can't understand the financial implications of change without understanding asset condition, service history and the operational needs of the facility. Operational and financial data each live in their own silos. Continuous optimization means that processes need to bring operational and financial data to come together seamlessly in an integrated FM solution.

Integrated FM is not building automation. Building automation, by definition, deals with a single building, and is meant to maintain the built environment in a steady state. Integrated FM is meant to manage change.

Integrated Facilities Management (IFM) connects people, process and technology around place (each facility). Integrated FM reaches across geographic, jurisdictional, technological, and enterprise boundaries to create end-to-end business processes and aggregate operational and financial data across a multi-site facilities portfolio. BuiltSpace has created the world's first IFM platform, designed to help multi-site facilities managers efficiently manage their properties.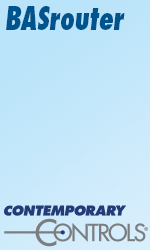 Integrated facilities management enables end-to-end service processes. End-to-end service processes, which digitally capture service requirements from service request to invoice, must work equally well for each stakeholder. For a facilities manager, the solution should work for all service providers. Each service provider, should be able to use the same solution across all their customer sites. BuiltSpace works equally well for your partners as they do for you.

Measuring and benchmarking operations across a facilities portfolio needs to measure comparable processes. For example, a snap shot of maintenance costs can't be compared if one facility operates break-fix, and the next has a full predictive maintenance plan. Integrated FM seeks to standardize processes across facilities, service providers, and facilities teams.

Energy efficiency doesn't just happen, it must be planned, executed and measured, as part of an overall integrated facilities management process. BuiltSpace's integrated facilities management platform gives you the tools you need, to continuously monitor energy/water, develop management processes, and ultimately take action.

rick@builtspace.com



---


[Click Banner To Learn More]
[Home Page] [The Automator] [About] [Subscribe ] [Contact Us]