---
Energy Harvesting Wireless Reduces Energy Usage




Retrofit projects are no longer a hurdle for an improved carbon footprint.


Jim O'Callaghan,
President
EnOcean Inc.
Buildings are one of the biggest energy consumers worldwide, consequently the potential for energy savings are huge. Intelligent HVAC control systems using battery-less wireless technology can leverage these opportunities with low installation effort and fast ROI. Retrofit projects are no longer a hurdle for an improved carbon footprint.

Buildings consume 40% of the world's primary energy and cause the same percentage of carbon emissions. In commercial buildings such as hotels, hospitals, schools or offices, more than half of this energy consumption is used for heating, ventilating and air conditioning (HVAC). Here, energy reduction comes with a specific challenge: occupants do not pay for the energy bill directly and therefore rarely contribute to an improved carbon emission.
Ultimately, buildings can provide the highest savings potential and lowest ROI time frames. So, how can these potentials be tapped without the occupants' support? It calls for innovative, sustainable technologies that can be easily installed at relatively low cost. Wireless automation systems are such technologies. They monitor, control and conserve energy, delivering savings between 20% and 40%.

A matter of power

The intelligent control of energy requires sensors to collect the relevant data from several points of measurement together with receivers to process the information. A larger system can comprise hundreds or thousands of these sensor devices all requiring power and communication capability. For cost-effective retrofit projects, cables are not an option as they would cause high installation mess, effort and cost. Wireless solutions are preferred as they can be flexibly placed and eliminate the need to install wiring and conduits. However, the challenge of powering the devices remains: batteries can prove to be a drawback in complex applications. Batteries last for only a limited time, depending upon the application, and must therefore be replaced regularly and disposed of properly. A large system, for example in an office, comprising 10,000 wireless units, each powered by two batteries, could require the facility manager to change approximately 30 batteries each day. This is an unacceptable degree of effort and cost.
Battery-less approach
This is where EnOcean energy harvesting wireless solutions come into play. Energy harvesting wireless technology is derived from a simple observation: where sensor data resides, sufficient ambient energy exists to power sensors and radio communications. Harvestable energy sources include motion, indoor light and temperature differentials. These ever-present sources provide sufficient energy to transmit and receive radio signals between wireless switches, sensors, actuators and controllers, sustaining vital communications without cables and batteries. Instead of batteries, miniaturized energy converters generate power for the wirelessly communicating devices, keeping the maintenance effort to a minimum while still enabling highly flexible installations.
The self-powered devices use the international wireless standard ISO/IEC 14543-3-1X – a protocol specifically designed to support very low power devices, an order of magnitude lower than alternative standards. The products achieve this by delivering very short data packets and by utilizing the 902 MHz frequency band giving robust signal propagation and minimal interference. The range of EnOcean wireless sensors is approximately 1000 feet in open spaces and up to 100 feet inside buildings. Repeaters can also be used to extend the signals.

Wireless HVAC control system
Based on battery-less wireless technology, an intelligent HVAC system can be realized by interconnecting automated thermostats, window contacts, humidity sensors, occupancy sensors and CO2 sensors. These are just a few examples of the products in place, to regulate climate control automatically. In an intelligent automation system, for example, a room controller receives information related to temperature, humidity, window position or CO2 from the respective sensors and controls the opening and closing of valve actuators for radiators. The room controller wirelessly sends information to an energy controller that calculates the demand as a function of outdoor temperature and flow temperature to control energy use.

The more complex a heating installation, the more information it takes to control it. Single room controllers with energy harvesting wireless technology and the integration of self-powered wireless sensors to capture values can significantly reduce and optimize the energy needs of a modern heating plant. Additionally, information can be transmitted wirelessly to a heating regulator or programmer, without batteries, wiring and no need for maintenance or servicing.

Calculation of individual requirements
If needed, the wireless devices can be integrated with other communication protocols such as Ethernet/IP, KNX, BACnet or LON via gateway controllers that translate the EnOcean energy harvesting wireless protocol.
This enables building operators to plan a widely distributed automation system that adds value by combining easy installation, reliability and low maintenance effort giving a better user acceptance of the energy control measures. Due to this integrated wireless system approach, sensors can measure energy consumption, and a website can be created visualizing status and trends. The user instructs the system over a web portal, for instance, to adapt set point data to an optimal level. In addition, battery-less wireless sensors can measure data, which together with the occupancy levels of a building can be used by the automation system to calculate the required energy in specific periods of time.
Wireless balance between guest comfort and energy savings
An example of an intelligent automation system integrating self-powered wireless solutions is the Courtyard Marriott Kauai hotel in Hawaii. The owner decided on a wireless automation system from Verve Living Systems to realize the perfect balance between guest experience and energy savings.
The hotel is a very popular destination with a high occupancy. Therefore, there was only little time to install the wireless components in a guest room during the turnover. This limited the number of rooms, which could be retrofitted each week. Nevertheless, starting in January, the complete project was finished only five months later in May.
The experienced system integrator GreenSavings Hawaii installed entry door sensors, occupancy sensors and thermostats from Verve Living Systems for an integrated room level control, which automatically adapts air conditioning to the actual need and room occupation. Based on EnOcean's energy harvesting wireless technology, the guest room energy management system was highly flexible to install and to configure in a significantly short time.

Using a self-powered wireless door sensor, occupancy sensor and temperature sensor in each guest room, the hotel staff can now automatically determine room occupancy, set cooling setbacks and initial comfort levels without adjusting the thermostats in each single vacant room. The components are installed unobtrusively and the automated settings meet the individual needs from the very beginning, so that guests are not even aware of the new energy management system.
However, the hotel operator is well aware of the 35 percent energy savings as proven by on-site tests that compared identical rooms with and without the equipment. The Courtyard Kauai is now on track for a 13-month payback even without rebate incentives.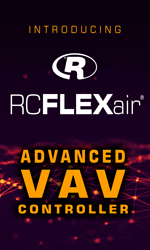 The savings go hand in hand with another benefit: located right on the water in Hawaii, the Courtyard Kauai at Coconut Beach is always concerned about preventing mold. The system integrator was able to configure the guest room thermostat settings to prevent mold while still saving energy by adapting the air conditioning to the actual need.

Economies of scale
The example shows that energy management is not only about monitoring but also decision-making. The more input data that is available via sensors, means users will have better insight into the system status. Decisions on controlling HVAC equipment for an optimized, efficient use of energy can be made faster and more closely aligned with the actual need. Unlike the standard approach of one or more sensors being connected to one central control unit, wireless networks allow diverse systems such as lighting, HVAC and controls to utilize the same information – achieving significant economies of scale on energy savings.

About the Author
Jim O'Callaghan has spent his career building brands, customers and value for a host of innovative technology companies, both public and private. He spent the first dozen years primarily in finance and accounting positions, culminating as CFO participating in two successful IPOs. After this, Jim has worked almost exclusively in sales, marketing and management roles, both with technology and with RF ventures. In 2005 Jim joined EnOcean to establish a North American presence. Jim has a BBA in accounting and a MBA.


---

[Click Banner To Learn More]
[Home Page] [The Automator] [About] [Subscribe ] [Contact Us]