---
Building Operations get Sassy

Posted

on Tuesday, January 8, 2008 10:20PM

by Toby Considine New Daedalus
Ken Sinclair and I were recently talking about SaaS and how it affects the Automated Building world. We concluded that SaaS was not only going to be big in traditional applications such as Building Monitoring and Energy Management, but would open up whole new areas of building analytics and advanced services.











SaaS is short for Software as a Service. SaaS is the evolutionary advancement of the Application Service Provider (ASP) market from a few years ago. In simplest terms, ASP involved taking an existing application and hosting it on a server in the sky. Some ASP used remote desktop approaches based on software such as Citrix. Others skinned existing applications with a web user interface. Security, management, and patching of the server were managed by the hosting provider. In some cases, the provider was the original developer and the product was more affordable under a leasing agreement than an outright purchase.
SaaS went beyond ASP to leverage the new approaches we learned as applications moved to the web. Applications were re-crafted to expose web services to remote applications. Other hosters leveraged advanced business process knowledge and made it part of the offering. As seamless interactions with other systems became paramount, these new services co-evolved the practices now known as Service Oriented Architecture (SOA) and the Service rather than the Application became paramount. The name SaaS crept into parlance 3 years ago.
SaaS finds its natural home in Cloud Computing. Clouds are very large groups of machines hosting still greater numbers of virtual machines to provide computing power. Google has long used a computing cloud for its internal processes. Microsoft plans to build many cloud centers in the next few years; I look to cloud computing to be the area of fiercest competition amongst these two in the near future. IBM, Sun, and Intel have their own clod strategies. SaaS will live in the clouds.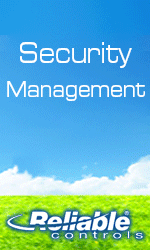 I have described such data centers before when describing the Green Grid initiative ( http://www.newdaedalus.com/articles/the-green-grid.html ). Clouds and the green grid offer many innovative approaches to energy management before the first Energy Management SaaS application arrives. Intel "sundowns" software services using cloud centers around the world; as night follows day and cheaper electricity follows night, services up in the clouds move around the world. Energy-intensive processing power moves to where it is cheapest.
Cloud-hosting of SaaS offers the greatest savings for application with non-level usage. Such applications can appear on virtual machines when needed and vanish from the cloud when not in use. When re-requested, the virtual machine, unchanged since last used, can be re-created on the fly.
Traditional energy management and building operations are sure to move into the service world. As building systems acquire web-ready surfaces, then the monitoring and operation of those systems can move up to SaaS. Advanced building analytics services, perhaps in quite different clouds, will interact with these services. Such offerings will fare far better when managed using domain-specific knowledge that the local landlord will not have on staff.
Architects are developing what they call Integrated Practice as they move into the realm of BIM and buildingSmart. Integrated practice calls for a central data repository during the life of a project, available to and used by all who contribute to the design as well as to the contractors building the building. So-called BIM servers are a natural fit for SaaS in clouds, as they are only occasionally used, but require detailed domain knowledge to operate.
Regular readers know that I want the Building Model to be the source of interface and semantics for operating control systems in the building. BIM servers in the clouds can provide on-demand semantics and schematics to energy monitoring and building operations services.
There may be clouds in your future. And that's a good thing.
---


[Click Banner To Learn More]
[Home Page] [The Automator] [About] [Subscribe ] [Contact Us]