---
Across My Desk

snippets, blog bits, and url links that are about to fall off my desktop

Founder, Owner, Publisher AutomatedBuildings.com
Maximize the productivity and happiness of occupants. While this may not appear at first to be a viable way to cut down on costs, keeping occupants comfortable is actually proven to increase productivity, and in other words, increase revenue. At the University of Helsinki and Lawrence Berkeley National Laboratory, studies have shown "that a typical office could save $330 per employee per year by maintaining office temperatures within" 72°F and 77°F, which is the range where employees tend to be at their most productive. The benefits don't stop in the workplace, either. Studies in educational facilities yield quite similar results: students learn more quickly and retain more knowledge when they are taught in comfortable temperatures.
I love my Google Home device. I can talk to it (not she) conversationally, just like another person in my house. It (not she) will obey my instructions and respond in a calm, soothing voice. It (not she) can turn lights on and off, set timers, or play news and podcasts. I can even ask the Google Home to play Star Trek: The Next Generation on my TV. You might remember that as the 90's sci-fi TV series where a group of space explorers allowed a robot act as a senior crew member on a starship and were repeatedly punished for that mistake.
That's why we built Comfy Insights, a brand new tool to give workplace managers a multi-layered perspective of how employees engage with their office. Comfy Insights is more than just a reporting tool or metrics dashboard. Because it's powered by data from real-time interactions with the occupant-facing Comfy app, our analytics come directly from people and are based on how people actually interact with their spaces. We layer this on top of data about the building's operational performance to provide a robust understanding of how space is being used—and how to make it better.
Smart Building Market Survey Harbor Research is conducting a survey to evaluate the challenges and opportunities arising from the expansion of "Internet of Things" technologies in connected multi-dwelling units (MDUs), including apartment and condominium-style residential buildings. This outreach is targeted towards both adopters (building owners, managers, developers, engineers and architects) and suppliers (equipment, technology and service providers) of smart, connected devices and services in these residential buildings.
Every place of work should be a source of competitive advantage. From productivity, wellness and safety, to engagement, recruitment and brand health, the workplace directly contributes to business results. Across office, retail, laboratory and manufacturing environments, CBRE believes that better business performance begins with better workplace performance. To offer perspective on putting the workplace to work for your business, we have developed a three-part thought series, Better Business Performance Through Better Workplace Performance, examining the strategic issues affecting the workplace in 2016 and beyond. Explore CBRE's Workplace Thought Series below.
The End of Cloud Computing "I'm going to take you out to the edge to show you what the future looks like." So begins a16z partner Peter Levine as he takes us on a "crazy" tour of the history and future of cloud computing -- from the constant turns between centralized to distributed computing, and even to his "Forrest Gump rule" of investing in these shifts. But... how can we say cloud computing is coming to an "end" when it hasn't even really started yet?? Because the edge -- where self-driving cars and drones are really data centers with wheels or wings -- is where it's at. So where does machine learning in the enterprise come in? How does this change IT? As software programs the world, these are some of the shifts to look at...
The Viability of Enterprise Blockchain beyond Financial Services In a flurry of blockchain investment, activity, and hype, and hyperbole, enterprises are left wondering: Is a "protocol-based" trust system actually viable for business? In 2015 and 2016, blockchain, the distributed ledger technology born of Bitcoin, enjoyed a blossoming beyond cryptocurrency and logging financial transactions, to an architecture capable of supporting the logging of events. The ability to log events like signing a document, casting a vote, transferring energy units, and sensor data thresholds, among others, renders blockchain an attractive architecture for countless use cases. The expansion of blockchain's application from currency-based into events-based transactions turned heads across all industries, from automotive to healthcare, manufacturing, energy, and beyond.
ZigBee's Dotdot language aims for IoT harmony The new application layer defines how connected devices discover and learn about each other. ZigBee announced Dotdot, which it calls a universal language for IoT. Even though ZigBee is best known as an open wireless communications protocol used in many home IoT products, Dotdot is intended for use with any wireless technology. It defines things like how devices tell each other what they are and what they can do, which is important for making different objects around a home do things together.
Google's Data-Driven Building Operations Today's real estate and facilities professionals face many challenges as they prepare for the workplace of the future. They must address new innovative technologies – from mobile, cloud, analytics, cyber and the IoT to artificial intelligence, blockchain, augmented reality and robotic automation – that are reshaping the way we will operate, manage and use our real estate assets. Realcomm connected with Darrell Smith, Director of Central Facilities Operations for Google, who is one of the corporate leaders who must help his organization navigate these emerging technology trends.

BACnet Gateway to IBM Watson IoT Platform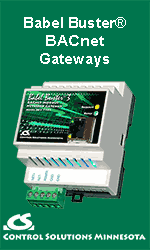 A go-iot.io software-gateway to connect BACnet networks to Watson IoT Platform using MQTT and/or BACnet/WS
"BIM Level 3 is the game changer" says David Philp, Head of BIM at the UK Government's BIM Task Group and BIM Director EMEA for AECOM. Join us for a special look at the Level 3 and Digital Built Britain sections of David's BIM Level 2-3 Update, as filmed at BIMnet in June 2015.
Unravelling the New Age Equation: IT + OT = IOT The just-concluded 2016 IOT Solutions World Congress at Barcelona showcased the latest and most innovative IIoT (Industrial Internet of Things) solutions.
I want to differentiate stupid economy from smart economy: I'm a researcher at National Institute of Informatics in Tokyo. We are working on Deep Learning models embedded in Drones that create (Shared) Dynamic Map (SDM), which allows real-time mapping of the environment, a kind of scene understanding, incl. object recognition and tracking and human action recognition. We have already developed a Deep Transfer Learning architecture for pixel-wise labelling of the scene. Currently, we are interested in application scenarios where our SDM, i.e., real-time object/action recognition and tracking, can be a core technology. I want to understand smart economy based on SDM. These will be business ideas completely unrelated to the drone itself.
---

[Click Banner To Learn More]
[Home Page] [The Automator] [About] [Subscribe ] [Contact Us]