---
Our Industry Assets are People

This opinion piece appeared in the AHRExpo Daily handout newspaper at show in Vegas

.




Founder, Owner, Publisher AutomatedBuildings.com
This opinion piece appeared in the AHRExpo Daily handout newspaper at show in Vegas.

Very pleased to share our message with all the folks at AHRExpo as always an amazing event. Although the thoughts were originally pointed at the building automation industry I believe it carries a message to all AHRExpo industries.

Our Industry Assets are People Not Technology
The Internet of Things, "IoT" transformations are bringing significant industry disruption.
Disruption is good because it causes our people assets to be employed to review our core values, our reason for being, and adapt to change for survival. These are things that only the people of our industry can do, not our existing technologies.
Our industry, as all industries are inundated with the movement to the cloud and the self-learning edge, IoT is in our face everywhere. Instead of the necessary action of how we might re-purpose our only assets, our people, we focus on our existing technologies their high cost, lack of function, and the general lack of flexibility/speed of our technologies and outdated procedures. We need to focus instead on our only assets, our people who have all been through several technology shifts in their lives. People that are deeply attached to their existing technology are very vulnerable because the change is coming fast and is very disruptive.
So rally your people, your only true asset, to set in place a plan as to how best to work with today's IoT tools and technology shifts.
Has your company been reinvesting by adding new people, to grow your company younger and increasing your industry relevance?
Our evolving people's skills create our reasons for being, not our technological flavor of the day.
How much money have you spent updating your only asset, your people? Yourself? Your procedures? Your IoT connections and knowledge?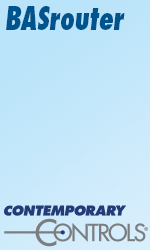 Being an old guy, I simply see another radical change that increases the value of the folks that understand our industry. There are quite a few of us old huff and puff pneumatic guys still in the industry today. The DCC revolution of the 1980's did not kill anyone; it just made us more powerful and socially acceptable. We moved from being in the weeds of public understanding to the center stage of IoT extension. The greatest value of the DDC revolution was the injection of the myriad of new minds with fresh thinking. With these new minds, we moved from physical devices to software control languages in microprocessors, while developing open protocols and learning how to use the Internet.
Do you think that our IoT future is in the minds of those young Millennials who are questioning all that we do? I do, "The Times They Are A Changin'" Again!
The IoT world is a challenge. To achieve a successful transition to the new way we need embrace the new folks of the millennium while retreading old existing minds. As we build our people assets in our companies, our value as an industry will increase. We need to attract Self-Learning Assets that come with a continuing self-learning growth to our company cultures because it is organic and natural but most of all sustainable. If you can hire good people, train them well, and ensure that they continue to learn, we will see our industry, from the operators to the engineers, achieve the potential we all know is there.
Please join us as we, to the best of our understanding, embrace the changes upon us.
By Ken Sinclair Editor/Owner/Founder
www.AutomatedBuildings.com
sinclair@automatedbuildings.com
@Ken_Sinclair

---


[Click Banner To Learn More]
[Home Page] [The Automator] [About] [Subscribe ] [Contact Us]