---

Focusing just on building systems or even just controls is simply not going to cut it, the vision outlined at the first BuilConn in 2003 was too narrow.

Anto Budiardjo
President & CEO,
Clasma Events Inc.
The vision of BuilConn, established in 2003, was to unite all the stakeholders involved with buildings and develop a new paradigm of connectivity, one where all building systems would be integrated using open standards and interoperability frameworks to improve the overall building performance for owners and occupants.











We have indeed come a long way in realizing this vision.
The adoption of Internet Protocol is now widespread, an accepted norm by building systems vendors. Open systems are understood and being deployed despite the continued installation of proprietary systems in still too many cases. IT players from network vendors like Cisco to integrators such as BAE Systems and Accenture, as well as many others IT companies that cannot be mentioned, are seriously investing in this space. Building-IT convergence is becoming real, very real.
The recent BuilConn in Santa Clara held as part of ConnectivityWeek clearly demonstrated a most important missing element or value driver, namely energy. The buzz about energy at the Santa Clara event was clear, from utilities, DR providers, technology vendors, building owners, facility managers, consultants, architects, the HVAC industry, as well as from new areas beyond buildings (residential / homes, industrial applications, utilities).
What became clear talking to speakers, attendees and vendors is that the challenges facing building systems are very similar to challenges facing energy suppliers (utilities) as well as other energy-consuming sectors such as residential and industrial markets.
The question that I often get from many commercial building systems folks is why should they care about these other industries! The changes occurring in building systems is significant enough, more than most can handle, why bring other sectors into this puzzle? This question is well intended, but from a completely wrong perspective.
There are two parts to this…
Firstly, connectivity; the type we care about for controlling buildings and systems is becoming pervasive. Fundamentally the sensors, controllers, infrastructure and other devices in a building system are the same as similar devices in homes, industrial applications and the electric grid. They are smart (with a processor in them); they are connected via some network media, and have some application or purpose. It is true that the applications can be very different, but the structures of control and automation systems are basically the same.
Secondly, with climate change and a drive toward renewables, energy is used by all these segments and is becoming a most precious commodity that needs to be managed, and there is nothing better to manage energy than smart, connected devices and automation. The vision of smart energy means that all energy elements from generation, distribution and consumption will need to be aware of each other so that energy can be used smartly.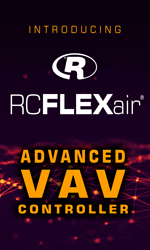 It is clear to us that this broader picture is key to understanding the future of buildings, and thus of building systems. People in the U.S. spend over 90 percent of their time in buildings (this includes homes). Buildings consume around half of the energy and an even greater portion of electricity usage, and lastly, and most critically, buildings contribute around half of the GHG (Green House Gasses) that are contributing to climate change. Buildings contribute to more of our global challenge than transportation, this being a top-of-mind subject in the media.
We need a bigger boat!
As most would recall, the quote comes from the movie Jaws, when Roy Scheider playing the role of Brody realizes that the challenge they faced (a huge shark) required something much larger than their previous expectations (note the quote was actually, "We're gonna need a bigger boat.")
Sorry to say that the vision outlined at the first BuilConn in 2003 was too narrow, and BuilConn in 2008 proved that once and for all. The vision should not be to bring together the players involved with building systems, but to bring together the players involved with energy from generation distribution and consumption of which buildings and building systems is a key and critical element!
Focusing just on building systems or even just controls is simply not going to cut it as a vision of the future. Building systems leaders should be aware that many from outside of the industry are starting to understand this picture and have the motivation to drive adoption of new technologies in buildings.
I urge readers to spend sometime to grasp this vision, after all wouldn't you rather be in the boat than swimming amongst the sharks?
---


[Click Banner To Learn More]
[Home Page] [The Automator] [About] [Subscribe ] [Contact Us]