---
Articles - June 2008
Our authors provide insight into our rapidly evolving industry.
Please take the time to read their valuable articles.











My 10 Takeaways from ConnectivityWeek in Santa Clara, California Ken Sinclair, AutomatedBuildings.com
ConnectivityWeek Show Daily The following articles appeared in the ConnectivityWeek Show Daily newspaper, published the week of May 19, 2008. Each article contains additional information that could not be included in the original publication due to space limitations. Frank Capuano, Strata Resource Inc acted as manager, editor and photographer for the daily show newspaper for Clasma Events
We need a bigger boat! Focusing just on building systems or even just controls is simply not going to cut it, the vision outlined at the first BuilConn in 2003 was too narrow. Anto Budiardjo, President, Clasma Events Inc.
oBIX is alive and kicking… The people who know oBIX best have been going out and doing things with oBIX. Many of these projects are large. Toby Considine, Chairman oBIX
Wireless Energy Management: Transforming the Energy Costs of the Smaller Building Christina Inge, Marketing Manager, Spinwave Systems, Inc.
Sharpening The Axe: Four Tips for your Controls Contracting Business Al De Wachter, President, ICS Inc
Data Center Retrofit Now Able to Handle High-Density Server Applications Contemporary Controls' BAS Switch Handles the Traffic Without "Choking" Debra Biela, Marketing Communications Specialist, Contemporary Controls
Lambeau Field – A Success Story Lambeau Field Benefits from Building Automation System Interface Erin Tudjan, Sales & Marketing Coordinator, Eagle Technology, Inc.
Open Automated Demand Response Communication Standards Six years of research, development, and demonstration have led to these standards.Girish Ghatikar, Mary Ann Piette, & Sila Kiliccote, Demand Response Research Center (DRRC), Lawrence Berkeley National Lab (LBNL)
Controls + IT + Integrate Evolve Integrating to the World of IT David Oshoway, President, Energetic Concepts Ltd
Verizon Communications Cogeneration System Monitoring and Energy Management - Case Study David Crump, Marketing Communications Opto 22
BACnet Change of Value (COV) The BACnet COV system is not a mandatory part of the protocol. Each vendor decides if they want to support it. Peter Chipkin, Partner AGP Support Group.
Columns - June 2008
Unitary Controllers Primer Typical applications utilizing unit (zone) level control Part 2 of 3 Steven R. Calabrese, Automated Logic Chicago
Stop throwing it away – Energy Recycling Once you start thinking about waste heat as a resource, it will lead a long way from where you started. Toby Considine, Technology Officer, Facility Services, University of North Carolina – Chapel Hill
Campus Automation Presents Unique Challenges Multiple interfaces makes campus-wide optimization, data mining, and energy and operational analysis difficult. Paul Ehrlich & Ira Goldschmidt, Building Intelligence Group
Articles - May 2008
Preview of ConnectivityWeek 2008 ConnectivityWeek 2008 has collected all of the key subjects that will draw this picture of the future world of connected devices. The tent to encompass this vision is large, very large. Anto Budiardjo, President, Clasma Events Inc.
ConnectivityWeek is the Green Summit The message to readers is that Green is not just about LEED, and that DR is the opportunity to build a new business model that does not rely on new construction. John J. "Jack" Mc Gowan, CEM Energy Control Inc.
Load Response as a Potential Economic Force in a Slowing Economy Load response can deliver a significant return on investment with documented energy savings, enhanced efficiencies and information and intelligence that can be extracted from a facility to make it run even more efficiently. Peter Kelly-Detwiler, Constellation NewEnergy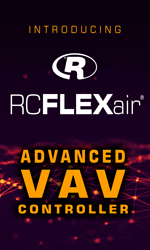 Smart Grid and Smart Building solutions with the Web 2.0 Technology A suite of Web 2.0 products and services bringing together demand-side and intermittent resources, power grid operations, and energy markets Ali Ipakchi, Vice President, OATi
Creating a Sustainable Building Industry Future Our industry needs to show in the new buildings we construct that achieving ultra-efficient building operation need not be a convoluted, expensive, or hit-and-miss process. Thomas Hartman, P E, The Hartman Company
Convergence 2.0 Technology Convergence is Only the Beginning Andy McMillan, President/CEO, Teletrol Systems Inc, President, BACnet International
Open Source Beyond Open Systems Anno Scholten, Novus Edge
Efficient Human Convergence for Realizing ROI One of the most efficient ways for humans to converge when required to implement and maintain new facility and energy solutions is to have strong adaptable integrated tools and processes increasing productivity and limiting the need for any human converge. Brian Thompson, Founder, Managing Director, SENSUS M.I.
Delivering Enterprise Energy and Facility Management through an Open Architecture The problem today is that there is a huge capability gap between building systems, their disparate or so called "open" protocols and a scaled enterprise energy management system offering control and management of all building systems. Edmund B. Richards, President and CEO, Richards-Zeta
Advanced Energy Management Programs Automated Demand Response (ADR). Brooke Raffetto, Richards-Zeta Building Intelligence Inc.
Building a Green America North America strongly correlates environmental performance with financial gains, boasts of patronizing real estate with at east 3-5 percent higher occupancy rate and who do not hesitate shelling out or commanding at least 3 percent higher rental rate than traditionally. Konkana Khaund, Research Analyst, Environment & Building Technologies, Frost & Sullivan, North America
What Exactly is "Network Integration?" "If it's the Psychic Network why do they need a phone number?" Robin Williams, Actor, Comedian Jim Sinopoli PE, RCDD, Managing Principal, Smart Buildings
EnOcean Alliance "No Wires. No Batteries. No Limits." The Wireless Standard for Sustainable Buildings Graham Martin, Chairman EnOcean Alliance
Energy Saving Solutions - Building IT with OPC There is a symbiotic relationship between the systems controlling the environment, and the people and systems contained within it. Integration of the systems is needed to fully realize optimization possibilities. Eric Murphy, MatrikonOPC
Cisco Application eXtension Platform OSGi Add-On as Universal Middleware for Your Applications Thomas Forst, Business Development Manager ProSyst Software GmbH
Building automation and intelligent buildings Using motion detection sensors or security sensors on doors you can receive an instant alert via SMS, telephone call, e-mail or SNMP trap of un-authorized access. Pictures captures by the cameras can be attached to the E-mail or an MMS message so you can instantly see who is entering your building or room without authorization. You could even automatically prevent further access. Nicholas Barrowclough, Technical Support Manager, AKCP
How to improve the Performance of a Mesh Wireless Sensor Network? This white paper presents Diversity Path Mesh, a technology designed to maximize the most important performance factors of wireless mesh networks, as well as their trade-off envelope. Virtual Extension Ltd - Technology White Paper
The New Face of Building Automation Buildings are now expected to be an interactive part of their virtual community and of course the electrical grid. This new face is creating untold opportunities that we all must investigate, understand and support. Published Control Engineering Asia magazine May 2008 issue
The Rise of Virtual Services Computer applications that integrate information more effectively are giving building managers new tools to manage their energy use. Published Energy Management Canada magazine May 2008 issue
Brilliant Buildings What makes a Building Brilliant? …..Surpassing Excellence that's what! Published ES Magazine May issue
Columns - May 2008
FAVORITE Controls Estimating 101 A beginner's look at labor and material estimating for plan & spec projects Steven R. Calabrese, Automated Logic Chicago
More on the Challenge of Writing the Controls Specs…. Open/standard communications protocols is probably the most important example of where a specification should contain explicit, prescriptive requirements. Paul Ehrlich & Ira Goldschmidt, Building Intelligence Group
Service Performance, Compliance, and Business Responsiveness Just as in the rest of business computing, open source is coming to building control systems. Open interfaces such as oBIX make open source programming effective. Toby Considine, Technology Officer, Facility Services, University of North Carolina – Chapel Hill
May:
Anno Scholten, Novus Edge Open Source
April:
Ken Sinclair, Editor Owner AutomatedBuildings.com The Future of Automated Buildings in North America
March:
Jim Sinopoli PE, RCDD, Managing Principal, Smart Buildings The Coming Flood of Energy Reporting, Building Sensors and System Meters
Robert Eckery, Marcom Manager, EnOcean, Inc. Pushing Green into the Black
February:
Anto Budiardjo, President, Clasma Events Inc. The Energy Revolution is Here!
January:
Jim Sinopoli PE, RCDD, Managing Principal, Smart Buildings Eight Predictions for Smart Buildings in 2008
Dan McCarty Quality Automation Graphics Out-of-the-Box Energy Monitoring
December:
Jim Sinopoli PE, RCDD, Managing Principal, Smart Buildings How Do Smart Buildings Make A Building Green?
November:
Johnson Controls, Case Study Integrated Design Associates, Inc. Net-zero energy
Edward H. Brzezowski, P.E – LEED AP, Director of Engineering, Ferreira Group and John Grabowski, Vice President, Live Data Systems Ferreira "31 Tannery Project" Net Zero Electric
October:
Anto Budiardjo, President, Clasma Events Inc The Killer App is Here
September:
Anto Budiardjo, President, Clasma Events Inc Four steps to make money from DR
Roy Kok, VP Sales and Marketing, Kepware Technologies Weather On Demand
Peter M. Schwartz, Principal, Peter Schwartz & Associates, LLC Are you ready for changing 21st Century energy markets?
Alex Leonov, Marketing Manager, MeshNetics Parking Lot Gets Smart with ZigBee
August:
Anto Budiardjo, President, Clasma Events Inc.Seven Habits of a Highly Profitable Controls Company
Jared Malarsky, Research Analyst, ARC Advisory Group HVAC Control Systems Market
July:
Jim Sinopoli PE, RCDD, Managing Principal, Sinopoli and Associates The Top 10 List For Successfully Integrating Building Systems
Alper Uzmezler Systems Integrator Building Automation Systems Services BAS Graphics - Past, Now, and Future
Mark Walters, Chairman, Z-Wave Alliance Wireless Control and Automation Made Practical -- Finally
June:
Deke Smith, AIA, Executive Director, buildingSMART® Alliance National Institute of Building Sciences Truly Brilliant Buildings
---

[Click Banner To Learn More]
[Home Page] [The Automator] [About] [Subscribe ] [Contact Us]