---

Load Response as a Potential Economic Force in a Slowing Economy




Peter Kelly-Detwiler
Senior Vice President
Energy Technology Services
Constellation NewEnergy
Since the days of the earliest wood-fired boilers to today's most sophisticated building operation systems, energy usage has been a critical line item expense, and often a very large one. Given today's record prices for commodity fuels, energy must also be viewed in a new light…as a valuable asset. And new programs are allowing energy users of all sizes to literally cash in on their power supply.











For instance, by introducing an established load-shedding protocol that positions existing building systems to automatically curtail electricity usage when prices are high, a participating facility can, in effect, sell commodity onto the spot market like an actual electricity generator and potentially reap a comparable financial reward from its energy harvest. For businesses and organizations with flexible usage patterns, load response can successfully transform a building into a price-responsive facility, possibly yielding savings that represent a meaningful percentage of annual energy expense.
As outlined in my September 2007 article, load response programs make it possible to leverage the energy curtailment activities of large energy customers to deliver additional electricity to the grid during times of increased need for less money than turning to high-cost peaking plants. For participating customers, this opportunity represents a new stream of income, which may be invested in additional building automation systems, efficiency upgrades and other long-term energy initiatives.
As a result, load response can deliver a significant return on investment with documented energy savings, enhanced efficiencies and information and intelligence that can be extracted from a facility to make it run even more efficiently. On a macro level, load response can postpone the need for costly infrastructure investments by promoting smarter consumption strategies in place of new supply options. When all is said and done, the most efficient kilowatt hour is the one from which the most economic utility is extracted.
Join Constellation Energy at this year's ConnectivityWeek 2008 in Santa Clara, CA from May 20-22, 2008. As a proud Platinum Sponsor of this year's conference, Constellation Energy representatives will be participating in this forum that will explore key topics such as emerging load response offerings, green buildings, smart connected devices, and green IT. Visit www.connectivityweek.com to learn more or register.
Load response programs are especially valuable in times of rising energy prices and a slowing economy, precisely the conditions we have today across much of North America. According to The Conference Board's Consumer Confidence Index, consumer confidence remains at a five-year low reflecting an increasingly pessimistic economic outlook. Meanwhile, the private sector has shed jobs for three consecutive months, including 80,000 jobs in March 2008 alone, and oil has sold in excess of $115 per barrel.
Enrolling in a load response program can represent a countervailing action for businesses or organizations seeking to maintain their budget certainty and manage energy costs during financially challenging times. For organizations with flexible usage patterns such as colleges or school systems during the summer, which often can be a time of peak energy usage, participation in load response programs can provide significant benefits to the bottom line. For example, a typical college or university can receive between $50,000 to over $400,000 depending on their location, the usage they can curtail and whether they have back-up generation.
Load response also presents potential economic benefits to multiple parties involved in the transaction, including the vendors who offer the service, the customers who enroll in the program and society as a whole by contributing to keeping overall prices down for energy consumers across the board.
In August 2006 alone, PJM Interconnection's load response program produced payments of $650 million to customers who curtailed their energy usage as part of demand response programs; these curtailments resulted in price reductions of more than $230 million for energy purchased by energy users during that time period. This is just one example of the economic potential of effective load response programs, which also contributes to keeping overall energy prices from dramatically increasing during times of peak demand.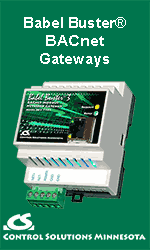 Building Automation System (BAS) providers and systems integrators who are able to work collaboratively with a competitive energy supplier are able to deliver energy supply side information and tools necessary to design and implement proactive energy management strategies to help today's customers during a slowing economy. By leveraging the latest advances in software and building-automation technologies, customers will be able to effectively harness the energy in their facilities to participate in a load response program. Access to this information and these tools needed can not only save money, but generate income for future infrastructure investments and improvements, such as smart meters, lighting upgrades and other efficiency programs.
---
About the Author
Peter Kelly-Detwiler is senior vice president of energy technology services for Constellation NewEnergy, Inc., a leading competitive supplier for commercial and industrial customers. He can be reached at peter.detwiler@constellation.com
---
[1] See "Early August Demand Response Produces $650 Million Savings," PJM Press Release (issued Aug. 17, 2006) (http://www.pjm.com/contributions/news-releases/2006/20060817-demand-response-savings.pdf).
---


[Click Banner To Learn More]
[Home Page] [The Automator] [About] [Subscribe ] [Contact Us]