---
ConnectivityWeek 2008 has collected all of the key subjects that will draw this picture of the future world of connected devices. The tent to encompass this vision is large, very large.


Anto Budiardjo
President & CEO,
Clasma Events Inc.
With 150+ speakers over four days and a focus on connectivity in the context of green and sustainable energy, ConnectivityWeek 2008 in Santa Clara is shaping up to be a key event for building professionals looking to secure a formidable business advantage.











Since 2003, BuilConn has been the leading annual event on the future of buildings. Many attendees of the past are now enjoying leading positions in the convergence of IT and building systems; many of the initiatives we now take for granted were started during one of these past events, including the final acceptance of open systems, the use of IP and Web Services technologies, wireless, and in recent years, the growing importance of energy, Demand Response, and the emergence of M2M as a winning philosophy of a world populated by smart connected devices, bringing with it new business opportunities impossible within traditional frames of references.
And yet, the new world of connected devices in buildings, homes and industrial plants is only just starting. From the urgency of climate change, the need for sustainability and energy efficiency, and the strong demand to be green, the driver of smart, connected devices is now in place, and ConnectivityWeek 2008 is the first and only venue where these issues are interwoven into a patchwork of technology and incredible business opportunities.
150+ Speakers—the brain trust of the future
A quick (if you can) look at the speaker list will uncover what may seem to be an eclectic range of experts gathered for ConnectivityWeek. This impressive list ranges from the leadership of ASHRAE to California's Energy Commissioner; high-tech facility owners and operators to major utility executives; A/E consulting thought leaders to integrators from BAS and IT realms; smart grid experts to smart meter / AMI leadership; open source software developers to enterprise system architects; policy to technology and business; and leading DR providers to leading research institutions in the U.S. on energy.
The question that begs to be asked is why are all of these experts gathering under one roof for these important days in May 2008?
The answer lies in the vision that all BuilConn attendees have shared since 2003. There is a new reality emerging in how we look at buildings in the face of current challenges, and enormous opportunities await building systems professionals ready to embrace the new role buildings will play in the Energy Revolution. This Energy Revolution will replace fossil-based fuels with renewable sources, it will replace the prehistoric energy system we use today with a modern and smart energy system, and it will replace the wasteful practices of energy consumption with a new efficiency that stands to change the picture of energy forever.
Attendees of ConnectivityWeek 2008 will see, hear and discuss with these leaders a future that they can shape while creating technologies, products and services that will be profitable. They will form a new industry that will have at its core the information network that, as the Internet has done to our daily lives, will irreversibly change many paradigms, business models, and expectations of building owners and occupants of tomorrow's buildings.
Everything connected, a realizable vision
Core to this vision is the proliferation of smart, connected devices in every corner of our world from building systems to home automation, across the utility grid, within industrial manufacturing plants, in our automobiles, in our environment at work, life, entertainment and education, and throughout our cities and communities.
Smart, connected devices will automate functions, intelligently analyze energy needs, adjust the environment parameters, and address economic concerns to create a smart world that goes way beyond the bounds of our buildings and the bounds of our imagination.
To achieve this vision, silos must be torn down, silos that have separated industries and have unsuccessfully tried to serve the needs of building owners, silos that have focused on the needs of the industry rather than the needs of the customer. To achieve this vision, the table has to be turned 180 degrees to focus on understanding the needs of the building owner, the occupant, and the businesses that rely on the built environment.
In the same way that the Internet has enabled many of the activities we take for granted today such as eCommerce and the integrated ordering systems we regularly reply upon when ordering everything from a pizza to a laptop, the future of smart, connected devices will open up true integrated experiences within the built environment, where we humans spend most of our time.
The Role of Connectivity
We now have the technology, we have the driver (climate change and energy), we also have the urgency in the U.S. (to bolster the economy), and we know broadly the components required to create this new world. We also have in the USA two of the key components to make significant progress: innovation and venture capital markets.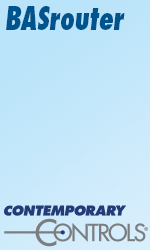 Innovation is a key component to progress, and where opportunities for value creation abound in the Energy Revolution unfolding before our very eyes. The U.S. is a nation of innovators, much of the advances of IT emanated from this enterprising society, and much of the innovation in green and clean energy technologies (what many call "Cleantech") is likely to come also from the U.S.
Funding for Cleantech is available in abundance, attracting $5.1b of investment in 2007, and expected to increase to $17b in 2009, most of this in North America (source Cleantech Network). Investments in traditional areas of IT, buildings, home automation and related technologies are also bound to increase in years to come as the effects of green and energy efficiency measures start to impact these markets. As soon (likely very soon) as the real estate industry recognizes that green buildings and homes are more valuable, investments will pour into this sector as the North American and world property stock is rebuilt or refurbished.
Think of this as a mega version of the Y2K challenge without a date-specific deadline, but with an equal potential for global impact that could be many magnitudes greater, altering the future of humanity, as we know it.
So what is the role of connectivity in this challenge?
There is one thing that the Internet-centric Information Revolution in the 1990s has taught us: IT-- specifically, connectivity and management of information--is a key enabler for efficiencies, and it is critical to the creation of complex and interconnected systems that is the Internet. Nowhere is this more relevant than the connectivity of millions, and eventually billions, of smart devices that will manage energy and our environments in buildings, homes, industrial, and transportation around the world.
A Big Tent, a Very Big Tent, Indeed
ConnectivityWeek 2008 has collected all of the key subjects that will draw this picture of the future world of connected devices. The tent to encompass this vision is large, very large.
One would be forgiven to think this broad tent view too large and too impractical to make progress. Why can't we just focus on buildings or homes in the old way? It's worked for decades, some would say! That's like the first time (in the early 1990s) that I heard the notion of ordering pizza via the Internet. What a crazy idea, I thought! Or the notion of a company like Amazon.com turning the retail book business on its head?
With connectivity of smart devices, there will no longer be barriers between traditional industry segments such as commercial, residential or industrial buildings, not as far as how information can be extracted, managed and fed into the enterprise systems so that business systems can find ways to make the best decisions for businesses, consumers, and society at large. With the common currency of energy and carbon, connectivity becomes the critical nervous system of the Energy Revolution transforming our very future.
Business Opportunities
While being green is good, finding ways to be green and seeking out business opportunities is just a no-brainer to those who see how the world is changing before our very eyes.
ConnectivityWeek 2008 in Santa Clara is focused on outlining the translation of this reality into specific business opportunities for building owners and operators, IT and building integrators, architects, and consultants, as well as technology and system vendors.
It's time to stop talking and start doing. Start seeing Convergence in Action in Santa Clara, May 20-22, 2008.
---


[Click Banner To Learn More]
[Home Page] [The Automator] [About] [Subscribe ] [Contact Us]