---

I have quoted industry leaders and linked to content on our web site that demonstrates that there is no one path that exists for connectivity, nor will there ever be.

Ken Sinclair Editor / Owner
AutomatedBuildings.com
In Anto's article Connectivity Today he states;
If you look at the initiatives in buildings space in the past few years, you will see a common thread; connectivity. Whether it is between devices in a field bus, between systems using data definitions and profiles, between software systems using XML and Web Services or the use of TCP/IP, communication is the name of the game, and connectivity is the result.











In my article "Connectivity Which Way?" I have quoted industry leaders and linked to content on our web site that demonstrates that there is no one path that exists for connectivity, nor will there ever be. Although all agree on the importance of achieving connectivity the approaches vary. Examples of some approaches to connectivity follow;
Siemens; Is creating a storm in the connectivity clouds with their press release published prior to AHR Expo. Siemens: Introduces First Wireless Building Automation System In this release Rick LeBlanc states;
"Our customers continue to rely on us to provide innovative building automation technologies that deliver true value to their operations," said Rick LeBlanc, Sr. vice president, and head of Siemens Building Automation Division. "While the potential of wireless should be obvious, the technology only has value to our customers if proven and ready for the rigors of real-world application."
In a further email discussion Rick LeBlanc stated; SBT is: Committed to leadership in wireless and MEMS (tiny micro-electromechanical systems) and is positioned as a master integrator - DDC, fire, security, energy services with linkage to enterprise systems as well as exploring strategic alliances for other building systems.
Kiyon: Rick's words are echoed in this month's article Wireless! Building Automation Unwired [Abridged] Using one wireless backbone for several systems can reduce engineering, construction, commissioning and operating cost over the entire life of the building. John Edler and Weilin Wang, Kiyon
Robert M. Metcalfe, Chairman, Ember Corp in an interview last month called Ember and STMicroelectronics partnership boosts the ZigBee market stated the following;
Our mission is to network embedded micro-controllers with standards-based radio semiconductors and protocol software.
Sinclair: What is the recent partnership between Ember and STMicro all about?
Metcalfe: Ember and STMicroelectronics announced what may be the first reciprocal second source and co-development partnership for ZigBee/802.15.4, the embedded micro-controller networking standard. STMicro, one of the world's largest semiconductor companies, will work with Ember to jointly develop complete semiconductor solutions for the fast-growing ZigBee wireless networking market.
Sinclair: What is ZigBee, particularly in its relevancy to building automation?
Metcalfe: ZigBee is a wireless, standards-based radio technology that addresses the unique needs of remote monitoring, control and sensor network applications. It will play an increasing role in enabling embedded networks for building automation.
Honeywell; In this month's interview with Honeywell's Mike Taylor Mike talks about how Honeywell has purchased a connectivity path to IT with their acquisition of Tridium
Taylor: Tridium has developed a proven and highly successful software platform that cuts through the barriers of connecting and operating multiple systems and devices by providing easy, real-time communication between devices in homes, commercial buildings and industrial applications. We don't know of anyone else offering such cutting-edge communications and data-gathering capabilities.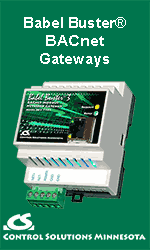 The interview also provides insight to "The Honeywell Enterprise Buildings Integrator" (EBI) a integration platform for bringing together HVAC, fire alarm and life safety, security, digital video, asset tracking, and other building system into a single, powerful user interface.
Further key points extracted from this interview that addresses a different type of connectivity, that of to our client;
Facility managers will have fewer people to do the work in an area with increasing responsibility. As a result, technology will play a larger role in keeping facilities running smoothly and efficiently.

Plus, there are numerous benefits to augmenting labor-based services with technology beyond filling a void in the workforce — e.g., lower cost of operations achieved through technology cost-savings and access to real-time, actionable information.

The GSRC is a centralized dispatching center for service calls. It is one of the most established and technically-advanced monitoring and control facilities in the world. Staffers at the center and our service technicians in the field are using the latest tools to help customers save time and manage their facilities more efficiently.
Be sure to read complete interview for correct context.
Cisco Systems; In another interview in our March issue with David W Clute, Customer Solution Manager, Advisory Services and Mike Lavazza Manager of Operations and Engineering Next Wave of Convergence: BAS along with Voice, Video & Data they state; "If the design of the converged network occurs early enough in the building design and construction life-cycle, there are actually capital expense savings".
I have extracted this comment from our well read review of last month My 10 Takeaways from AHR Expo Chicago. It shows a bigger picture of what connectivity might mean.
Cisco and other IT giants are studying the piece players of our industry to help us form the big picture
As our industry turns IT we will need guidance in this new world of Internet Technologies. We somewhat comprehend the Core Technologies– Switching & Routing– Software & Services but are babes in the wood when it come to Advanced Technologies– Storage Networking– Wireless– Network Security– IP Telephony– The Networked Home– Optical. The IT masters will lead us as well as all other converging industries into this new world. Below is a slide from the Building Intelligence Tour from Dave Clute, Cisco Systems, Inc. Advisory Services - Customer Solution Manager CCRE - Cisco Connected Real Estate
It shows several interrelating services that are not yet on our radar screen.
For more on Cisco thinking be sure to read our interview with Anto called AHR and the Road to Palm Springs.
"Many are asking why Cisco in interested in building automation. The quick answer is a $25b worldwide opportunity. What's behind that is Cisco's desire to partner with the industry and understand how it can participate and contribute to this emerging IP centric market."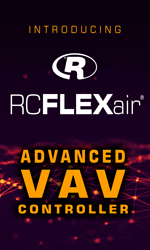 BACnet International is all about a global community working towards connectivity be sure to read; The New Face of BACnet
LonMark www.lonmark.org is also defining paths to connectivity for their following. I extracted the following from the Paris meeting;
The Network Tools Task Group is paving the way for management-level profiles that allow for expansion of the LONMARK System Definition Specification. With that, they are defining the parameters of LONMARK Interoperability Guidelines-compliant network-management and -monitoring tools. They have defined the basis of device-companion software, which acts as a plug-in to further ease integration and maintenance of devices from different manufacturers.
The Connectivity/Routers/Gateways Task Group has defined the needs for standardizing on network-interface connectivity, router behavior, and system- and protocol-level gateways. They, with the Network Tools Task Group, are building the backbone components of the LONMARK System Definition Specification.
The System Integration Task Group is implementing an exciting new program to test and certify installers and integrators. A Subject Matter Expert Committee is now being assembled to create the foundation for the program. The group intends to have the program up and running in mid-2006.
"I am very impressed with the support and enthusiasm shown by our members," said Barry Haaser, Executive Director of LONMARK International. "Our members represent large and small companies worldwide and all are working together to advance open systems that are easier to design, develop, specify, install, and maintain."
oBIX and OASIS are still working hard to provide paths for connectivity. This year's BuilConn in Palm Springs will include a XML & Web Services Plug-Fest. A number of vendors and integrators will participating in a session where the devices, laptops, infrastructure and tools will be used to demonstrate the flexibilities of Web Services. Attendees will be invited to participate with questions, suggestions and challenges to the assembled participants. Here is a refresher on how far we made it last year AutomatedBuildings com Article XML oBIX Demo Builconn (last change Wed 27 Apr 2005)
In another article on our site the word connectivity is used 13 times Planning Your Digital Signage Network. This article describes the digital signage project approach emphasizing the project initiation and development phases. Lyle Bunn, BTV+ Director
In our AutomatedBuildings com Press Releases New Products January & February 2005 connectivity is used 8 times.
There is a lot of focus in our industry on this word and quite a few different meanings.
If you want to get a sense and a feel for all this connectivity read Anto's Connectivity Today
And be sure to plan to attend the BuilConn Event in Palm Springs May 16-18.
---


[Click Banner To Learn More]
[Home Page] [The Automator] [About] [Subscribe ] [Contact Us]