---

The California Smart Building Association is dedicated to establishing and strengthening public policies that promote the development of smart buildings in California for commercial, residential and public projects.

Jim Sinopoli PE, RCDD, LEED AP
Managing Principal,
Smart Buildings

Contributing Editor
Yeah, California. Where else would you expect the first Smart Building Association but the Golden State? Recently formed, the California Smart Building Association is dedicated to establishing and strengthening public policies that promote the development of smart buildings in California for commercial, residential and public projects. The association goals are to create:
• A strategic plan to develop new buildings in California with smart integrated technology systems.
• A strategic plan for opportunities for modernization of existing State buildings using smart technologies.
• Solutions for the industry and end-users to lower energy usage and carbon emissions.
• A non-partisan board membership to represent all sectors of the smart building industry both public and private.
• An advocacy for the development of new policies to promote education for the smart building industry.















Despite being formally formed only within the last couple months, the Association has been very active in some significant and serious matters. It has already facilitated the sponsorship of three pieces of state legislation related to smart and high performance buildings which are working their way through the legislative process. These include:
• AB 1234 (Assembly Member Nancy Skinner) will establish the California State Capitol Building as the first public building in the state and the first Capitol in the nation to showcase smart building technologies to reduce its carbon foot print.

• SB 408 (Senator Alex Padilla) will provide an incentive to construct sustainable buildings with smart building technologies using the highest standards developed by the US Green building council.

• AB 994 (Assembly Member Paul Fong) will require identification of policy changes that may accelerate the adoption of high performance building practices, as well as create educational training centers in state government and higher education faculties.
The proposed legislation on the State Capitol is very interesting. There is already existing law directing the preparation of a master plan for the preservation and restoration of the State Capitol. The proposed legislation would require that the master plan contain a smart building modernization plan as well. Could California eventually have the first smart government capitol in the world?

The proposed legislation involving education has a section called the Smart Building Educational and Career Training Center Act. This is intended to promote the adoption of smart building technologies, but more importantly to create educational training centers in state government and higher education facilities. Funding will be an issue, but the proposed legislation allows for "non-state" sources.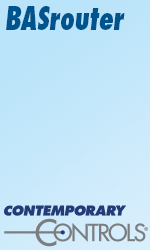 The Association is still in the process of forming its Board and Advisory Committee. So far, the Board members include the Sacramento Municipal Utility District (the 6th largest in the US), Sacramento City Councilman Rob Fong and real estate developer Marc Jasso, President, Millennium Real Estate Services, Inc.

The association's current interest is severalfold: to reach out to organizations and individuals who are interested in membership or in serving on the Board or Advisory Committee, and probably more immediately, generating support for the proposed legislation as it proceeds through the legislative process.

If you're interested in the participating in the association, want more information on the organization, or want to know how to support the proposed legislation, contact:
Marc Jasso, Co-founding Chairman, California Smart Building Association
916-674-5000
marc@californiasmartbuilding.org
www.californiasmartbuilding.org
---

[Click Banner To Learn More]
[Home Page] [The Automator] [About] [Subscribe ] [Contact Us]