---
A Legoland for IoT Maker






They have low-cost compute devices like Arduino and Raspberry Pi as well as affordable sensors (accelerometers, gyroscopes, magnetometers, GPS, temperature, etc).

Therese Sullivan,
Principal,


Like kids set loose in a roomful of legos, IoT product developers around the world are making brand new things to connect to the Internet out of smartphone components and open source software stacks. Makers are taking advantage of the supply chain built by the mobile computing industry. They have low-cost compute devices like Arduino and Raspberry Pi as well as affordable sensors (accelerometers, gyroscopes, magnetometers, GPS, temperature, etc) at their disposal. Open source organizations and big tech companies are trying to harnass Maker Movement power by sponsoring hackathons, contests and test bed sites. Even the US Department of Energy now sponsors a crowd-sourcing initiative with the specific goal of jumpstarting citizen building technology innovation. DOE's JUMP program brings innovators together with national laboratories and private sector partners to help them test their ideas and secure funding.The impact that Internet of Things makers are going to have on Smart Buildings shouldn't be underestimated. Here's a few of the concepts to watch: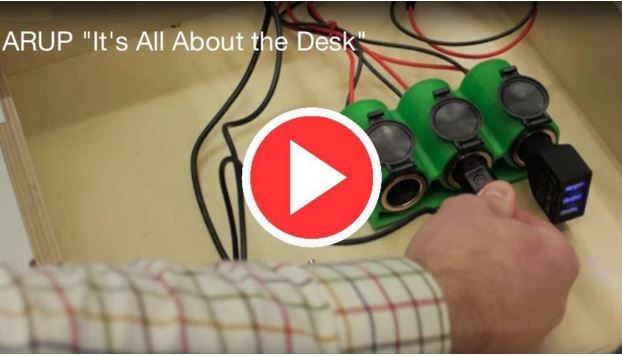 Design-thinkers at Arup are experimenting with all sorts of emerging technologies. They've created desks with features such as extra low-voltage DC power charging for mobile devices. And they've deployed rapid manufacturing techniques including open-hardware 3D printing to realize their concepts.
Why adjust temperature across a whole space when occupants can adjust for their comfort themselves through their furniture? That's a question that launched a project at the Center for the Built Environment, University of California at Berkeley, which evolved into the PCS Hyperchair from Personal Comfort Systems. This personal heating and cooling chair adjusts to the sitter's preferences like a car seat. Chairs include Bluetooth and WiFi connectivity to share useful data about occupant preferences with HVAC systems. Chair settings can be controlled via a mobile app or directly.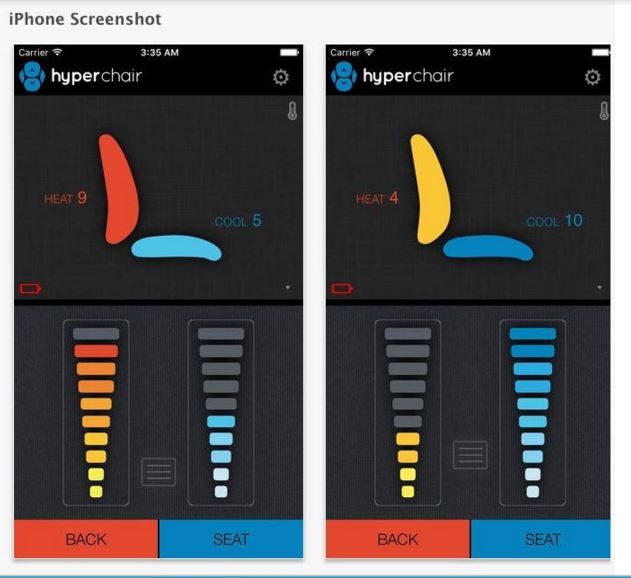 The PCS Hyperchair is covered in this CityLab article: "To Save Big on Energy, Heat People, Not Air." There are a few other ioT Maker-Movement inventions in that story as well. Providing occupants with connected furniture might seem like a big expense. However, manual overrides of thermostats in response to occupant hot/cold calls is often the first step on the slippery slope toward control programming that is non-functioning. Simultaneous heating/cooling, full-blast services overnight and on week-ends, and other common patterns of energy drift in buildings start here. Compared to the cost of that waste, these chairs could be an economy.

More IoT use cases are showcased in this video about new digital services at The Edge in Amsterdam, touted as the world's "greenest office." Check out the occupant
mobile app for room booking/environmental control and the QR code-activated system for lockers.

The price of entry into the Maker Movement is low and Do It Yourself (DIY) assembly is easier than it has ever been. VizLore presents its simplified vision of the management of EnOcean sensors and switches in this video. EnOcean devices require no cable and no battery. They can be used to switch lights, control blinds and get sensory information like temperature, humidity or presence detection. Data captured by the IoT devices can be managed through VizLore Cloud Services.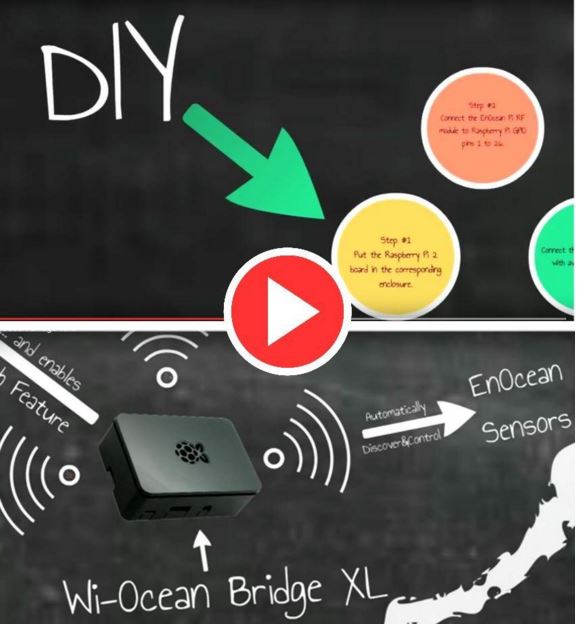 Makers look to open source communities for the connectivity software to integrate their IoT devices with existing systems. To build viable products for commercial building and industrial settings, they need to be concerned about more than just connecting through a standardized communication protocol, they need to design for security, use standard semantics for naming, and accommodate efficient transport of metadata. Connectivity is not data interoperability. VizLore lists open-source initiative Project-Haystack as one of the protocols it supports to streamline semantic data modeling.

Two complementary open-source initiatives aimed at data interoperatiblity among industrial Internet of Things (IIoT) devices announced their intentions to cooperate this month, just in time for Hannover Messe 2016. Both are based on publish/subscribe (pub-sub) communications familiar to mobile app users; however, the OPC Foundation supports OPC UA and the Object Management Group supports DDS. The agreement between the two organizations clears up some market confusion that was believed to be holding back IoT developers and buyers. In a move that should increase market confidence in a future of more seamless data interoperability, Microsoft just announced extended support of the OPC UA open-source software stack in Windows devices and the Azure cloud platform. This announcement should please the makers.

This IoT wave is more about empowering people than fitting within existing enterprise department and practices. Its adoption curve could resemble the BYOD (bring your own device) movement that has transformed enterprise IT over the last ten years. Prior to BYOD, IT staff could hold to the policy of only supporting hardware and software that they selected, procured and distributed. But, when everyone from the CEO on down joined BYOD, IT departments eventually had to acquiesce and work with their vendors to figure out how to license applications and provide data security for a much larger range of devices and more mobile workforces. Building operations managers could be under similar pressure to change as occupants demand more personalized control over their temperature, lighting and other digital services made possible by this Maker Movement.


---

[Click Banner To Learn More]
[Home Page] [The Automator] [About] [Subscribe ] [Contact Us]