---
Plug-and-Play LED Lighting and Control Systems





We saw an opportunity to leverage the LED lamp by integrating sensors and controls to deliver a simpler plug-and-play control system that provided comprehensive building intelligence.



Tom Quinn,
VP Sales & Marketing,
Lunera

Plug-and-play LED replacement lamps were a breakthrough in removing the high first cost barriers to LED lighting upgrades for commercial and industrial applications. As more building owners deployed LED lighting, demand for traditional control systems languished due to its complex installation and prohibitive cost. We saw an opportunity to leverage the LED lamp by integrating sensors and controls to deliver a simpler plug-and-play control system that provided comprehensive building intelligence.

Along came the Internet of Things (IoT)

The smaller footprint, and higher performance of sensor technology helped enable the IoT revolution. In the lighting market, Lunera Lighting saw the opportunity to develop a low cost, easy to deploy control system through the integrations of advanced sensors into LED lamps. Our engineers successfully solved the difficult technical challenges of adding advanced sensors, wireless communication, and digital processing capabilities to our plug-and-play LED lamps.

SensAble Technology

SensAble Technology is the integration of daylight and Doppler occupancy sensors, and wireless mesh networking into our next generation ST LED lamps.

When plugged into a standard lamp socket, Lunera's Helen ST, fluorescent replacement and Susan ST, HID replacement lamps, actively respond to their environment and autonomously tune their output accordingly to save additional energy.

There are four critical elements that a lamp must be able to analyze to be viable and we focused development of our SensAble Technology (ST) on these basic use cases:

Presence – the lamp must be able to determine if there is anyone in its presence with an adaptable algorithm that can adjust for the many different scenarios that may be demanded of it.



Ambient light – the lamp must be able to measure and respond to daylight and similarly must be able to adapt to the different conditions it may see.



Health & Power – the lamp must be able to measure & report its operating hours, power & energy consumption, and general health.


Wireless Connectivity – both local peer to peer to form groups and cloud interconnected to enable commands to be passed down to the lamps and sensor activity to be passed up.

ST Connect

The new ST Connect software, enabled by Stack Labs™ and managed by Lunera, leverages data gathered from the ST sensor network by transporting it to the cloud. The ST Connect platform is then able to provide visualization and software analysis tools in the form of Apps to deliver new functionality well beyond lighting.

Like a central nervous system for a commercial building, ST Connect allows Lunera's Helen ST and Susan ST next generation LED replacement lamps to transmit their operational and environmental data to the cloud, turning every lamp in a building into a powerful, plug and play IoT device.

Sending the daylight, occupancy and energy usage data from ST Lamps, to a Control Hub, it will then be transmitted through a LTE cellular modem to a ST Cloud account, managed by Lunera.



Once the data from our lamp sensors is in the cloud, business users, can gain critical insight into the building's lighting system operation and control its' behavior via the Internet to save more energy and lower operational costs.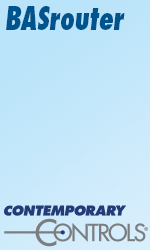 Data analytics are done through an ever-evolving suite of Apps including remote monitoring, space utilization mapping and automated demand response, with more in development. Building owners can see an additional 25 percent energy savings through ST Connect data management.

Final Thoughts
Lunera was a pioneer in creating plug-and-play LED retrofit lighting to help businesses improve lighting and save on energy cost. As the IoT and sensor technology advanced, we developed SensAble Technology with ST Connect data services to further reduce lighting energy usage over a standard LED upgrade, and at a fraction of the installed cost as compared to a traditional lighting control system with discrete sensors. ST Connect technology costs as little as 50 cents/sqft. to install.
As a Silicon Valley company, we focus on LED lighting innovation. We have developed a substantial end-to-end lighting system that leverages existing lighting infrastructure to deliver new building management functionality well beyond lighting at a fraction of the cost of the traditional approach to lighting controls.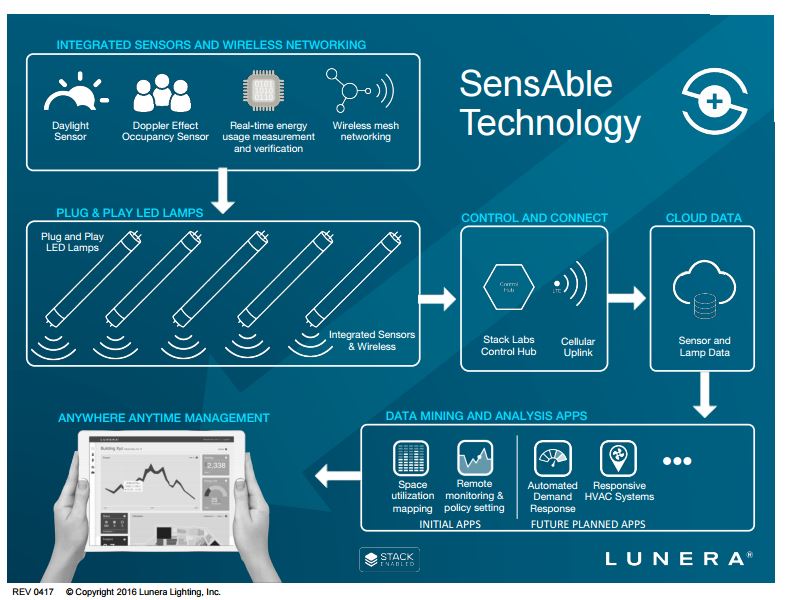 ---
About the Author
Tom Quinn leads Lunera's efforts to transition the commercial general lighting market to next generation LED technology. Tom is an expert in developing high leverage sales channels and accelerating market adoption of disruptive technology. He is highly skilled in building productive business partnerships and in managing complex ecosystems.



---

[Click Banner To Learn More]
[Home Page] [The Automator] [About] [Subscribe ] [Contact Us]