---
EMAIL INTERVIEW –
Scott Cochrane
and Ryan Kauffman

Scott Cochrane is President and CEO of
Cochrane Supply & Engineering
, a leading industrial IoT and building controls supplier with locations throughout Michigan, Ohio, and Kentucky, as well as President of Canada Controls. Scott earned a Bachelor's Degree in Business with minors in Marketing and Finance from Eastern Michigan University and holds an additional minor in HVAC Technologies from Macomb Community College. In 2000, he took over the business from his father, Donald Cochrane, Sr., who founded the company in 1967. Scott is now an advisory council member for multiple industry manufacturers including Honeywell, Johnson Controls, and Tridium. He is also an IBcon Digital Impact Award Winner for going above and beyond to positively impact the smart building industry, as well as a winner of the ControlTrends Impact Person of the Year Award for his impact on continuing to move the industry forward.
Contributing Editor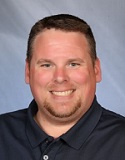 Ryan Kauffman is President of Control Solutions, Inc. At Control Solutions, they listen first, evaluate needs, and then devise a thorough, well-thought-out plan. They are the exclusive Alerton, Trend, and Novar dealers in the state of Michigan, and support the complete line of Tridium products. They also have in-depth experience with other systems including Honeywell, Johnson Controls, Trane, Carrier, Siemens, Siebe, and Staefa, among others. Their services include installation, 24/7 emergency, managed services, test and balance (TAB), and commissioning and retro-commissioning. As automated control systems experts, they understand how to leverage cutting-edge technology for the benefit of your facility and its occupants.
---
Master Systems Integrators (MSI)

They make sure all systems communicate properly, coordinate all project participants, collaborate with building owners to ensure systems information will be accessible and usable, and they develop software layers responsible for integration, aggregation, and communication of the building systems.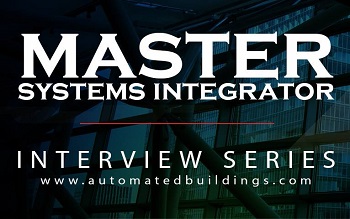 Scott Cochrane of Cochrane Supply & Engineering has the unique benefit of working with 300+ of the best systems integrators in the country. Cochrane recognizes the critical role they have within the building automation industry and is speaking with a different highly-regarded MSI each month with the goal of providing examples of industry trends, best business practices, and the growing value of an MSI. This month, he interviews Ryan Kauffman of Control Solutions, Inc.
August 18 Interview with Continual Energy Inc
July Interview with Ian Morse, Division Manager, Building Automation Systems, Conti Corporation
June Interview with Marc Dugré, President of Regulvar, Inc.

May Interview with Rick Gorka, President of the Airon Group of Companies

April Interview with Colin M. Murray, Owner of Solution Control Services
February Interview with Jeff Murphy, President and CEO of ECT Services, Inc.
January 18 Interview with Chris Saltz, Managing Principal of FIX Consulting LLC.
December Interview with Jason Houck from Hepta Control Systems.
November Interview with Geoff Hunter, President and Senior Principal of Palmer Conservation Consulting (PCC)
October Interview with Brian Oswald, Managing Director for CBRE | ESI.
September Interview with Joe Napieralski the Co-Founder and Director of Development of Smart Building Services LLC

August Interview with Sidney H. Blomberg, Jr. the founder and President of K & S Ventures, Inc

July 17 Interview with Scott Cochrane and Ken Sinclair

This month (May 2019), he interviews Ryan Kauffman, President of Control Solutions, Inc.
Cochrane: How did you become an MSI?

Kauffman: Control Solutions, Inc. (CSI) was founded with the vision to integrate systems that others said: "could not be done." We're controls experts who truly care about our customers, and we take the time to listen to their problems, evaluate their needs, and then devise a thorough, well-thought-out plan. Often times, this means creating a custom, common platform to manage their facility systems, such as Fire Protection, Generators, Energy Meters, Security Systems, Lab Controls, Wander Management, and Lighting—better known as a Building Automation System (BAS). Our ability to integrate this wide array of systems and keep them open for future needs has been in our DNA from the very beginning.

Cochrane: Can you explain what some of the characteristics are of a good MSI?

Kauffman: To be a good MSI, a company needs to have a well-versed team who is experienced in many different control systems, both proprietary and non-proprietary. For us, it's been especially helpful to have a background in the open architecture of the Niagara framework. Being familiar with a variety of systems helps us create thoughtful solutions for customers that allow smoother upgrades and communication flow between older and newer systems. With BAS moving toward an IoT-based architecture and communicating on current network infrastructures, adding IT Engineers to our team has elevated our offerings by including advanced IT system integration (like cloud-based systems) as part of a system's overall design.

In addition to internal resources, it's important for a company to surround itself with great partners who can provide roadmaps and insight into global trends for the building automation industry. CSI's partnership with companies like Cochrane Supply has significantly helped in that area. We refuse to give up if someone says that a task "cannot be done"—we promise always to find a solution for each and every client.

Cochrane: How do you sell Master Systems Integration services?

Kauffman: Our sales team is incredibly skilled at recognizing opportunities to improve a facility's day-to-day operations. Most customers feel locked into their current system simply because they are unaware of the possibilities for their BAS. Our team educates those customers by learning about their business requirements from an analytical and functional level and then identifying the gaps in their current systems to help fulfill their needs.

We take pride in providing exceptional service by creating a trusted partnership with our customers to understand their short-term and long-term goals. That way we can customize a system that fits their specific needs. We have worked hard since Day 1 to create a name for ourselves as trusted controls experts and are fortunate to receive new business opportunities from referrals of our current customers.

Cochrane: How do your customers procure MSI services?

Kauffman: Our goal with every new project is to take a consultative approach with transparent communication. At the beginning of a project, we take a look at the customer's current systems and discuss their requirements and goals they'd like to accomplish with their system. After listening and evaluating needs, we provide a recommended solution, discuss its pros and cons, explain our work process, and then provide a quotation for service. We always ensure our customers fully understand what to expect during the project, review potential risks that may occur, and maintain consistent communication from start to finish.

Cochrane: As an MSI, what percent of your time is spent in the following categories? R&D, Consultations, Field Commissioning, and Software Programming.

Kauffman:

• R&D: 12%
• Consultation: 15%
• Software Programming: 48%
• Field Commissioning: 25%

Cochrane: Describe a few challenges that you've encountered as an MSI.
Kauffman: The biggest challenge as an MSI is walking customers through the differences between their proprietary system and the new system. For instance, there are some features proprietary systems have that are different or unavailable in new systems—and after 20 years of working with an older system, there can be a significant adjustment period for the customer. As we know, technology has evolved quite a bit since the 90s!

Educating maintenance department personnel about the importance of upgrades to the newer systems can also pose a challenge. Newer systems are better equipped to maintain the security standards set by IT departments for regulatory compliance and the NIST Cybersecurity Framework, such as encrypted connections and password policy requirements—a feature that most older-system technology does not have built within their infrastructure.

Just like every software package in the modern era, building management software has a monthly maintenance plan associated with it. Historically, BAS have not had this type of "Software as a Service (SaaS)" model, but with cybersecurity threats becoming more prevalent with IoT, installing the latest security updates is critical to maintaining optimal security and efficiency. It can be a real challenge for us to explain and justify the additional cost and value to the customer.; however, we've found that getting a customer's Technology Department involved typically helps clarify the importance of this investment based on their prior experience working with systems.

Cochrane: Do you envision Master Systems Integration being a part of your business in the future? If so, how?

Kauffman: I envision Master System Integration being part of our business for years to come. The MSI process will be a necessity as long as customers find value in managing multiple systems in one platform with a user-friendly interface that fulfills their building requirements. Our team recognizes that there is not a one-size-fits-all solution, which is why it's important to maintain the regular concept and process reviews with the customer to ensure they have the best system possible to meet all of their needs and to make adjustments accordingly.


---
Controls-Con 2019

To dive deeper into the topic of Master Systems Integration, current trends to utilize in your business, and future trends to prepare for now, don't miss out on your opportunity to attend Controls-Con 2019! Controls-Con will take place May 2nd and 3rd, 2019 at the MotorCity Casino Hotel in Detroit, Michigan. This fast-paced, education-packed event brings together hundreds of integrators and end-users from throughout the United States and Canada to explore the latest technologies and possibilities of Building Controls and the Internet of Things (IoT) in commercial and industrial buildings. Learn more.


---


[Click Banner To Learn More]
[Home Page] [The Automator] [About] [Subscribe ] [Contact Us]