---
| | |
| --- | --- |
| ISA Automation Week 2010: Technology and Solutions Event Wraps Up | Becky Schneider ISA |
Research Triangle Park, NC (19 October 2010) – ISA Automation Week 2010: Technology and Solutions Event, held 4-7 October at the Westin Galleria in Houston, Texas, USA, wrapped up after an activity-packed week. The integrated conference-and-exhibit program and special events were focused around seven technical tracks with dozens of industry experts on hand to lead discussions, present papers, and answer questions about the hottest topics in each area. Nearly 1,700 people, from around the world, were present for the event.














"ISA Automation Week 2010, which was organized around a different model than past ISA EXPO events, introduced a new, innovative format to hundreds of dedicated conferees and exhibitors. It delivered first-class technical content, products and services on display by leading industry suppliers, and plenty of networking opportunities," stated Gerald Cockrell, technical program co-chair.
"As a technical conference, ISA Automation Week met its goals and there are many success stories coming from this new event, including two outstanding keynote addresses, our PathFinder concept, the Online Community, and electronic proceedings, to name a few," he continued.
Officially kicking off the conference, Dean Kamen, founder of DEKA Research and FIRSTŪ, gave the opening keynote address. Kamen, who is an accomplished inventor, innovator, and engineer, strongly encouraged automation professionals to get involved with the future generation and to give back to the community through volunteering. Kamen's speech rallied support for his proudest accomplishment, FIRSTŪ, For Inspiration and Recognition of Science and Technology. He also pointed out that many of his inventions and products were built on, or relied upon, automation, making the professionals behind those products his "idols."
The second keynote was delivered by David Cummings, global process safety management competency leader for DuPont Safety, Health & Environment (SHE). Cummings explored the key elements required to implement and maintain a consistent and highly reliable program to prevent process incidents, including risk management systems, safety culture, operational discipline, and organizational learning.
The ISA Automation Week technical program included 56 sessions which covered the latest topics within seven technical tracks: automation and control, energy, environmental, human asset optimization, safety, security, and wireless and networking.
The exhibition spotlighted more than 120 vendor exhibits, providing attendees the opportunity to meet and network with leading automation and instrumentation providers during scheduled breaks. Through these exhibits, attendees were able to get practical, real-world solutions to the theory presented during sessions.
"We made some excellent new business contacts, and were able to establish relationships with key industry professionals," said Tim Donaldson, marketing director at ICONICS. "The ISA Automation Week format provides an opportunity to meet and network with decision makers as well as with those who influence, specify or recommend products for purchase. Our exhibit space for 2011 is already confirmed," he added.
ISA Automation Week also introduced its successful new conference tool, PathFinder, which helped attendees select their own unique combination of sessions to create a customized learning experience suited to their individual job functions and professional goals. PathFinder does this by identifying the best conference path for each of five professional groups: technicians, engineers, management, marketing, and academia/R&D/scientists.
Another popular tool was the new ISA Automation Week Online Community. This social networking site allowed registered attendees, exhibitors, sponsors, and speakers to communicate with each other, create personal schedules, set up meetings, and link to their LinkedIn and Twitter accounts before and during the conference.
Also, participation in ISA's 2010 Fall Training Institute, which ran concurrently with ISA Automation Week, exceeded last year's registrations, with 120 students served in 16 technical training course areas.
"To me, this new, conference-centered event is certainly different from what ISA has done in the past. It's a step in a new direction and it shows that ISA is making progress toward evolving in today's economy, while still working towards meeting the needs of the changing marketplace of exhibitions and conferences," summarized Ian Verhappen, director at Industrial Automation Networks, Inc.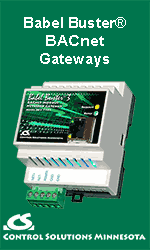 Patrick Gouhin, ISA executive director and CEO, explained, "Hosting a new type of conference is always exciting, yet it can be very challenging too. Early indications show support for this new type of event, with a flow and functionality that would be different from past events. And though ISA has been hosting both large and small conferences for more than 45 years, we found that an all-new format like this one, can indeed present some struggles. There are quite a few areas where we can improve our format and our execution, and we will."
Ken Baker, general chair for next year's ISA Automation Week, commented, "As we begin planning for ISA Automation Week 2011, we'll build upon the strengths of this year's event and adjust to the dynamic environment in which we operate. We'll review the format and what we've learned, and we'll look at ways to optimize all aspects of the experience for everyone."
ISA Automation Week 2011 will be held in Mobile, Alabama, USA, 17-20 October 2011, at the Arthur R. Outlaw Convention Center. "This facility will give us more flexibility and options, especially on the exhibition side. It will offer a traditional conference and exhibition layout with all exhibits in one spot, a designated registration area, and dedicated session rooms, all conveniently located in a beautiful, waterfront facility," continued Baker.
"ISA Automation Week fulfills an important role in the automation field and as the premier automation conference in industry. We will continue to build the technical repository that is known as the automation body of knowledge," concluded Gouhin.

For more information about ISA Automation Week 2010, or to stay up-to-date on the planning for ISA Automation Week 2011, visit www.isaautomationweek.org.
About ISA
Founded in 1945, the International Society of Automation (www.isa.org) is a leading, global, nonprofit organization that is setting the standard for automation by helping over 30,000 worldwide members and other professionals solve difficult technical problems, while enhancing their leadership and personal career capabilities. Based in Research Triangle Park, North Carolina, ISA develops standards; certifies industry professionals; provides education and training; publishes books and technical articles; and hosts conferences and exhibitions for automation professionals. ISA is the founding sponsor of the Automation Federation (www.automationfederation.org)..

---

[Click Banner To Learn More]
[Home Page] [The Automator] [About] [Subscribe ] [Contact Us]