---
As we continue to see cloud-based solutions deployed in buildings, we have stumbled upon what may be a future industry in itself. How does the digital device/system share its data, commands, logic, everything???? from inside a building to an on/off-prem cloud? We call this a product or system Call Home Strategy. With more and more IP devices flooding the market, many are coming with remarkable cloud-based services that set the product capabilities on fire. There are way too many cloud advantages to hard line into an on-prem-only policy for all building control systems. Even the most secure systems in the most secure buildings need software updates to maintain their highest level of cyber security, which often requires a download from a cloud. In past years, we considered this remote access. But, with the advent of IP devices with attached cloud services (like a Wi-Fi stat for your house), this becomes much more complicated than just setting up a VPN into a remote network.

So why do we need a call home strategy?

So why do we need a call home strategy? Capabilities… Well this one is easy to see—just buy a smart home device and start playing. It's amazing the lifestyle change a smart home has brought. Whether it be changing the temperature from your bed or closing your garage door from 1,000 miles away on your third day of vacation, having a digital device controlling your home with a connection to its cloud is life changing. In the building today, a cloud-based device or system can bring additional services not usually a part of a traditional BAS. Products that utilize a cloud can greatly lower the first cost for the application while bringing huge value and life cycle benefits. We see many systems today already have secure remote access that an IP device with a cloud can be easily utilized on. Some manufacturers are seeing value in using a cloud for programming controllers, where you connect the controller to the cloud, choose and set up your configuration, and whamoo! It's already embedded in the local device with no apparent download—it's just there... how cool!



So why do we need a call home strategy? Security… Without a good plan, bad things can happen. The call home strategy is there to connect the digital device/system with its host/cloud easily and securely. Many current building control systems rely on the installer to determine the system call home or remote access strategy. After the installer is gone, these can become an un-managed remote connection within a building with potentially other networks touching it. BAD NEWS, cyber security fans… The call home strategy should be designed with a security-first mentality and should be tailored to the business use case within the building before any connections are made. Utilizing products that come with or are focused on a call home strategy can put responsibility for long-term security on the device manufacturer, who will continue to focus on the connection and cyber security of the device long after the installer is complete. Having the manufacturer responsible for cyber security is very important as they are the only ones who should really know about all of the cyber threats to their product and update their software accordingly.
So why do we need a call home strategy? IT'S ALREADY HERE!!! We are already supporting all sorts of call home strategies for building control systems and new products, many of which are well tested and working great. BAS is not the only industry engaged—life safety and security products are coming with these capabilities as well, which means it's here to stay. The BUILDING OWNERS are READY for this change in their industrial commercial properties, but they have complicated IT environments with way too many digital devices to control. As a result, the need for an adjustable, comprehensive, cyber secure, managed cloud connection is in demand and will forever change the landscape for controlling buildings.
So…Scott says...CALL HOME…CALL HOME…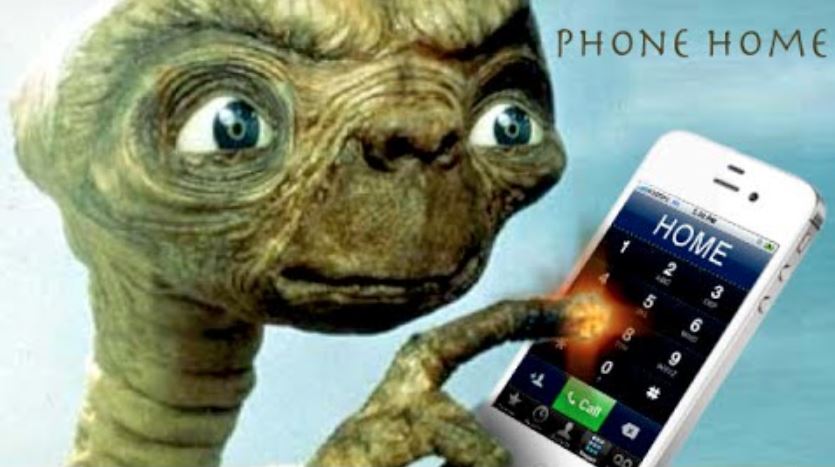 https://thefireescapeartist.files.wordpress.com/2018/04/et.jpg
---


[Click Banner To Learn More]
[Home Page] [The Automator] [About] [Subscribe ] [Contact Us]