Industry Restructuring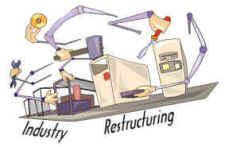 "The Automator" is an online trade magazine providing News, Articles, Interviews, New Products, and Reviews for the Industry.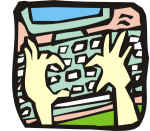 Our October issue adds to the restructuring theme with an interview about selling new automation concepts. Our October Headlines also provide a definition of the potential markets. We feel that our readers interest in this area is increasing and we will provide more information on marketing in the future.
The Building Automation industry is presently undergoing major restructuring including a complete reconstruction of the existing control procurement process and methods of doing business. Many players in our industry feel that only minor changes are occurring, however today's restructuring will change who we are and whom we work for. Please read our articles on Industry Restructuring and feedback your comments.
More on "Proto-calling"
Protocol wars rage on; John James, Vice President Products Group, Cimetrics Inc responds to Rehan Kamal, IT Strategist, Computrols comment "Today's BAS standards like BACnet and LonWorks will go the way of BetaMax and Quadraphonic sound" with "This is an "apples & oranges" comparison. BACnet objects and LonMark profiles are examples of Application-Layer standards and TCP/IP is a Transport, or Data-Link Layer standard."
Our new interview section seems to provide the vehicle for industry leaders to quickly share their views with us. I hope you are learning as much from these interviews as I am. This information plus our current and archived articles will help answer your questions about how the protocol evolution is restructuring our industry. If you would like to be part of this new interactive media contact us.
We have a sneak preview of an article scheduled for publication in Engineered Systems' October issue.
Restructuring for the Componentization Era Major restructuring of our industry is required and is happening allowing web wise solutions with full integrating of the Componentization Era into powerful enterprise controls. Ken Sinclair, AutomatedBuildings.com
Our article with the top number of reads for September was What is New and Hot in the Building Automation Market by "Jack" Mc Gowan, Energy Control Inc.. Make sure to check out all our favorite articles in our archived articles section.
Industry advertising/sponsorship is an important part of AutomatedBuildings.com overall content as it allows us to provide our services free. To keep our Global Automation presence very focused, we approach only industry building automation players as sponsors and advertisers. In this way we eliminate the amount of non-related information presented to you. The Business to Business or B2B within the Building Automation Industry that occurs on our web site is becoming as important to our industry presence as "The Largest Building Automation Online Resource".
Please welcome our newest sponsor and check out their web site
http://www.onicon.com/ ONICON is a manufacturer of highly accurate water flow meters and energy measurement systems (BTU meters) which are ideally suited for HVAC, municipal water and process applications.
Are you having trouble keeping up with the evolving Network & Internet Standards? We have created a section that has linkage to over 25 communication standards. Our Summary of New Industry Links allows you to quickly view who is new and happening. Looking for a job? or help for your company to grow? Dealers? checkout our free Want Ad Section.
Do you have any articles and/or products that fit well with our next themes?
Nov 2001 theme will be "Making Sense of Sensors". Radical changes are occurring in the mediums we now sense and how we sense them as well as how we use this new information. The November issue will also provide insight and information pertinent to the AHR Expo 2002.
Jan 2002 will be our Show Issue - AHR Expo 2002, Atlantic City. We will closely follow industry sessions, events, new products, and reviews. Plan to be a part of this issue.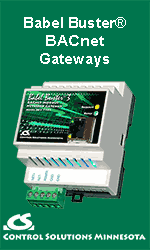 AutomatedBuildings.com's purpose is to connect our readers with timely and new information on any Buildings Automation subject, so as always we are interested in any of your articles, news, new products.
Check out the articles by our Contributing Editors Thomas Hartman, John J "Jack" Mc Gowan, Leonard A. Damiano and Me.
Be sure to check out this month's articles, new products and news releases. Our Reader Profile outlines who reads AutomatedBuildings.com.
Previous Favorites is where we add the article most viewed in the previous issues.
July/Aug issue favorite was
Steve Tom, AutomatedLogic Web Based Control Systems The Devil is in the Details
May/June issue favorite was
Ken Sinclair, AutomatedBuildings.com, 11 Revolutionary Automation Trends in Large Buildings,
March/April issue favorite was
Tracy Markie, Engenuity Systems Seamless Connectivity
January/February issue favorite was
John J. "Jack" McGowan, CEM Energy Control Inc. DDC's Future 1-01
This is not just a spectator sport, please send your articles, new releases and new product information to us.
Click here to see article format.
---


[Click Banner To Learn More]
[Home Page] [The Automator] [About] [Subscribe ] [Contact Us]