---
EnergyConnect, Inc. Begins Enrolling Electricity Consumers in its EnergyReserve Corps











Large electricity consumers in the mid-Atlantic and Midwest are invited to get paid for committing to reduce electricity use
Portland, OR – January 23, 2008: EnergyConnect, a wholly owned subsidiary of Microfield Group, Inc. (MICG.OB), and industry leader in innovative Demand Response technologies, today announced that it is enrolling electricity consumers located in the mid-Atlantic and Midwest-based PJM market in its EnergyReserve Corps Standby Demand Response Program. The EnergyReserve Corps is designed to help ease pressure on the nation's largest electricity grid during times of peak demand this summer.
"The EnergyReserve Corps is a win-win for participants and for their communities," said Rodney M. Boucher, Chief Executive Officer of Microfield Group. "Participating companies and institutions are able to generate a new source of income and we all benefit from working together to help prevent rolling brownouts and blackouts by reducing pressure on the nation's largest electricity grid."
Large-scale electricity consumers, including universities, hospitals, and manufacturing facilities located in the PJM market, are encouraged to enroll in the EnergyReserve Corps and commit to reducing electricity consumption on the hottest days of the summer.
"We are pleased to provide financial incentives to large electricity consumers who commit to share their power in times of peak demand," said Stephen A. Schaefer, Senior Vice President for Sales and Marketing at EnergyConnect. "In return for conserving energy, EnergyReserve Corps members benefit from a new income stream that can be used to fund additional efficiency, conservation and sustainability efforts."
Once enrolled, EnergyConnect gives participants a standby payment which is based on how much and how often a participant commits to reduce their electricity usage. EnergyReserve Corps participants are then called upon to reduce their electricity use for short periods of time during the summer months. Participants earn additional payments when they fulfill their commitment to perform.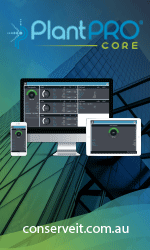 The EnergyReserve Corps Standby Demand Response Program runs from June 1 through September 30, 2008. The deadline to enroll in the program is February 27th. To find out more about how companies are getting paid today for committing to reduce their energy usage this summer, visit: www.energyconnectinc.com/erc

In addition to the EnergyReserve Corps Standby Demand Response Program, EnergyConnect partners with electricity consumers, grid operators and utilities to offer a wide choice of program terms and opportunities for bringing supplementary electricity on line quickly and for less money than turning to high cost peaking plants. EnergyConnect's industry leading expertise and proprietary, web-based Demand Response platform makes it profitable for participants to proactively control and manage their electricity consumption and generate new revenue by automatically shedding load and shifting electricity usage all year long.
About EnergyConnect, Inc.
EnergyConnect, a wholly owned subsidiary of Microfield Group, Inc. provides industry leading Demand Response technologies and services that enable a smarter, more sustainable power grid while creating additional income for participating companies. EnergyConnect transforms passive consumers of energy into active producers and participants to deliver the cleanest, most efficient and lowest cost supply of electric energy available. The EnergyConnect web-based automated platform enables consumers of energy to participate in unprecedented profit opportunities in the wholesale market for electricity. For more information about this next generation technology, visit: www.energyconnectinc.com

---

[Click Banner To Learn More]
[Home Page] [The Automator] [About] [Subscribe ] [Contact Us]