---
EmberZNet PRO 3.1 achieves ZigBee PRO Golden Unit certification











BOSTON, Jan. 29, 2008 – Ember, a provider of ZigBee networks for smarter, more energy efficient buildings and homes, announced its EmberZNet PRO 3.1 networking software platform achieved ZigBee PRO Golden Unit certification from the ZigBee Alliance. Golden Units are reference points for ZigBee Compliant Platform (ZCP) testing going forward. ZigBee PRO is the recently ratified professional-grade version of the ZigBee standard designed to support larger, more sophisticated sensor and control networks.
EmberZNet PRO 3.1 is the latest evolution of Ember's third-generation mesh networking software, and has been commercially available to customers since November 2007. It was also the first software to support the ZigBee PRO Feature Set. ZigBee PRO Golden Unit certification makes it the most advanced ZigBee platform available today, able to support very large networks with high reliability, performance and security. In fact, EmberZNet PRO 3.1 augments the increased scalability, security and resilience of the standard ZigBee PRO Feature Set with compatible Ember-specific innovations for denser networks, "sleepier" (i.e. power saving) nodes and mobile nodes. These features make EmberZNet PRO 3.1 ideal for the most demanding and secure applications in advanced metering infrastructure (AMI), home automation and monitoring, and building automation systems.
Being ZigBee PRO certified brings a number of key benefits to Ember's customers and partners, including:
- Assured interoperability with other vendor's ZigBee-compliant products – including ZigBee 2006;
- ZigBee PRO-compliant marketing and promotional validation for their products;
- Speedier third-party ZigBee certification process for their own end-user products enabling rapid time to market.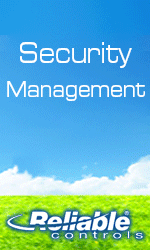 "The ZigBee PRO certification of the EmberZNet platform continues Ember's tradition of earning 'Golden Unit' status for its platforms since the establishment of the ZigBee standard," said Bob Gohn, Ember vice president of marketing. "OEMs can continue to depend on the most reliable and mature ZigBee platform to speedily develop and market ZigBee compliant products."
About ZigBee
The ZigBee Alliance is an association of companies working together to enable reliable, cost-effective, low-power, wirelessly networked monitoring and control products based on an open global standard. The ZigBee Alliance is a rapidly growing, non-profit industry consortium of leading semiconductor manufacturers, technology providers, OEMs, and end-users worldwide. Membership is open to all. Additional information can be found at www.zigbee.org.
About Ember Corporation
Ember Corporation develops ZigBee wireless networking technology that enable companies involved in energy technologies – enertech – to help buildings and homes consume less energy, operate more efficiently, and keep people comfortable, safe and secure. Ember low-power wireless technology can be embedded in potentially any device to be part of a self-organizing mesh network. Ember is headquartered in Boston and has its radio development center in Cambridge, England, and distributors worldwide. The company is a promoter and Board member of the ZigBee Alliance and its platform is the "Golden Suite" for 802.15.4/ZigBee interoperability testing. For more information, please visit www.ember.com.

---


[Click Banner To Learn More]
[Home Page] [The Automator] [About] [Subscribe ] [Contact Us]