---
OPC Training Institute Answers Calls for Vender-Neutral OPC Training











Edmonton, AB – Training sessions, online courses, webinars and pod-casts often flood desktops by the dozens each week. Many learning opportunities are becoming cleverly masked sales pitches that end up only showcasing product. In times of vast technology growth, it can be more critical than ever for companies to support employees that seek the opportunity to expand their job knowledge. Because of economical conditions, upgrading education can prove to be one of the most financially responsible solutions.
Managers, human resource personnel and other Automation, Process and Control professionals find increased difficulty in differentiating which technology workshops are the most productive to participate in. Many learning opportunities fall short when it comes to providing an accurate emulation of industrial work environments that use OPC Technology. Vendor based training providers focus on the software they sell when in reality industrial operations deploy many disparate applications and control systems. How can you evaluate which training will provide the best results?
Things to check for when choosing a technology training provider:
- Emulates vendor-neutral environments
- Offers industry approved accreditation
- Primary focus is education
- Conducts multi-platform evaluations
- Installation troubleshooting
- Develop architecture recommendations
- Numerous expert instructors with vast teaching and hands-on experience
The OPC Training Institute's (OPCTI) demonstrative and hands-on environment excels the end-user's efficiency in OPC technology products, systems and equipment. Harnessing information from their instructors, partners and clients, these vendor-neutral workshops becomes an OPC technology productivity building experience.
Naeem Ismat, Publisher of AutomationMedia.com states, "The OPC Training Institute doesn't offer vendor-biased information, they focus strictly on training and they don't try selling you their own products. They try to educate you in all possible ways, so that after finishing the training you can walk away confidently and manage and integrate OPC products in your existing infrastructure."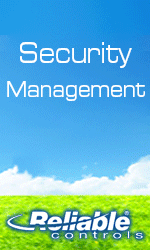 According to Randy Kondor, President, OPCTI, "We focus on delivering OPC education that is independent of any vendors. The Certified OPC Professional course supplies End-Users with the knowledge necessary to secure the success of projects that use OPC."
OPC is an industrial connectivity standard that enables process control and manufacturing applications to communicate with each other using an interoperable, reliable and secure connection. Interoperability is apparent due to support by over 3,000 companies with well over 15,000 unique OPC applications.
Training is an ever developing industry itself. Be as careful in choosing your training facilitators as you are the systems you choose you use in your Automation and Process control environments. Automation, IT Professionals, a variety of Engineers and Managers are among those that benefit from vendor-neutral environments. Those who earn the Certified OPC Professional (COP) (http://www.opcti.com/training/copdesignation.asp) designation have demonstrated proficiency with OPC technology, design architecture, and installations. Visit the OPCTI website at www.opcti.com for full workshop abstracts and schedule information. A review of OPCTI's workshops is available at http://www.AutomationMedia.com/Editorials.asp?ID=186

About OPCTI
OPCTI is a global OPC training company with workshops in the Americas, EMEA and Asia-Pacific. OPCTI offers hands-on training both in-person and online. Unlike other companies that offer vendor-biased information, OPCTI focuses strictly on training and does not sell its own products. OPCTI is the only company endorsed by OPC Foundation member companies to award the Certified OPC Professional (COP) designation. Holders of the COP designation have demonstrated proficiency with OPC technology, design architecture, and installations. For more information about the OPC Training Institute, visit (http://www.opcti.com).

---
[Home Page] [The Automator] [About] [Subscribe ] [Contact Us]