---
Ember enters 2008 with record growth











BOSTON and CAMBRIDGE, England, Jan. 30, 2008 – Ember, a leading provider of ZigBee wireless networking systems, entered 2008 with a bang, accomplishing a record year in 2007 in product shipments, new customer wins and widespread commercial deployment of its technology.
The year saw Ember achieve record shipments of its ZigBee semiconductors, shipping more chips in 2007 than all the previous years combined. This ramp-up stems largely from the many new commercial ZigBee-based advanced metering infrastructure and home automation, monitoring and security products its customers introduced in the past year.
Ember's most significant new customer activity in 2007 was in the Advanced Metering Infrastructure (AMI) market. Ember recently teamed with "smart meter" leader Itron to help electric utilities reduce peak load demand and home owners conserve energy by using ZigBee-based wireless technology. Itron's Ember-enabled OpenWay meter and communications system has already been adopted by Southern California Edison's SmartConnect metering program. And earlier in 2007 Göteborg Energi AB chose the AiMiR AMM System from Ember-customer NURI Telecom for its AMI application, making it the world's first "ZigBee city," launching a plan to cover an entire metropolis with ZigBee wireless infrastructure for the metering services of tomorrow.
According to a paper by The Brattle Group ("The Power of Five Percent," May 2007), best available technologies, like ZigBee, can help reduce peak electricity demand by at least five percent over the next few years. The paper goes on to say that this reduction could save consumers more than $3 billion in annual electricity costs, and help reduce the $50-$100 billion in losses that businesses suffer each year due to power outages and brownouts. "Ember made a big push into AMI and energy conservation in 2007 because of the huge potential that ZigBee offers this market in reduced energy consumption and cost," said Ember CEO, Bob LeFort. "With partners who are leaders in smart metering technologies, Ember expects to be the dominant supplier of ZigBee wireless technology to the AMI industry by the end of 2008."
ZigBee the standard for Home Area Networks
ZigBee also emerged as the wireless networking standard for home area networks (HANs) for powering automation and energy conservation applications. This breakthrough was evident by the flood of home automation and AMI products unveiled at CEDIA Expo 2007 and CES, ranging from wireless lighting and climate controls to remote monitoring networks to home entertainment and security systems.
Ember's strength in home and building automation yielded another award in 2007, with its ZigBee technology platform being named the "Best New Wireless Product" at the BuilConn Conference in June.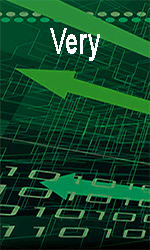 ZigBee goes PRO
On the product front, 2007 saw Ember introduce the most performance- and feature-rich ZigBee software stack ever developed. The company unveiled EmberZNet PRO 3.1, the industry's first ZigBee networking software to support the new ZigBee PRO Feature Set.
In fact, the ratification of the ZigBee PRO specification by the ZigBee Alliance was a landmark industry development. It means that the ZigBee standard is now stable, scaleable and high-performing for the most challenging applications. And Ember's EM250 system-on-chip and EM260 network co-processor together with EmberZNet PRO 3.1 is the most mature, robust, and reliable, wireless sensor network technology commercially available today.
Across the world energy is a burning issue even as consumers desire more comfort, convenience and security in their living and work environments. ZigBee is poised to be a crucial enabler in delivering needed technology, and Ember is leading the charge in helping OEMs and utilities rapidly bring solutions to market.
About ZigBee
The ZigBee Alliance is an association of companies working together to enable reliable, cost-effective, low-power, wirelessly networked monitoring and control products based on an open global standard. The ZigBee Alliance is a rapidly growing, non-profit industry consortium of leading semiconductor manufacturers, technology providers, OEMs, and end-users worldwide. Membership is open to all. Additional information can be found at www.zigbee.org.
About Ember Corporation
Ember Corporation develops ZigBee wireless networking technology that enable companies involved in energy technologies – enertech – to help buildings and homes consume less energy, operate more efficiently, and keep people comfortable, safe and secure. Ember low-power wireless technology can be embedded in potentially any device to be part of a self-organizing mesh network. Ember is headquartered in Boston and has its radio development center in Cambridge, England, and distributors worldwide. The company is a promoter and Board member of the ZigBee Alliance and its platform is the "Golden Suite" for 802.15.4/ZigBee interoperability testing. For more information, please visit www.ember.com.

---


[Click Banner To Learn More]
[Home Page] [The Automator] [About] [Subscribe ] [Contact Us]