---
Kepware announces Plant Floor Communications for Oracle Manufacturing Applications











Portland, ME – Kepware Technologies, the leader in Communications for Automation and member of Oracle PartnerNetwork, announced today that its KEPServerEX Product will provide manufacturing plant floor execution data to Oracle's manufacturing applications, which are part of the Oracle® E-Business Suite.
The latest generation of Kepware's OPC server technology, KEPServerEX, was designed to allow users to quickly setup communications from equipment to control and business systems via a wide range of available "plug-in" device drivers and components. As part of this relationship, Kepware is enhancing its KEPServerEX product to deliver several new features including; 1) OPC Client functionality – enabling KEPServerEX to act as a gateway from any OPC Server including third party device drivers as well as higher level HMI/SCADA or Historian products, 2) a first level of data analytics – generating derived information from real-time plant floor data and 3) complex data tags – aggregating information into concise time or event relevant structures.
"Kepware is extremely proud to work with Oracle", says Roy Kok, VP of Sales and Marketing for Kepware. "As a partner, we deliver plant floor data into their current and future products. The architecture of our KEPServerEX product is a natural fit for all OEM applications, delivering high reliability and consistent operation across all 130+ protocols that we offer, in a solution that is easy and straight forward to validate and support. The new developments required for this project will be delivered in the form of new options to benefit all existing Kepware customers," he added.
"Oracle continues to look for companies that can support our overall manufacturing strategy. We were impressed by what Kepware has to offer and expect Kepware to help expand our capabilities in the shop floor connectivity space," said Jon Chorley, Oracle Vice President SCM Product Strategy. "Kepware provides a combination of benefits including a wide range of protocols for device communications, product capabilities to handle complex data and a vast number of industry relationships that will benefit our joint customers."
"This relationship is enabling customers to leverage the full benefits of OPC as an open technology enabling connectivity within the automation marketplace" stated Thomas Burke, President of the OPC Foundation. "The combined solution will offer connectivity to virtually any plant floor data through the use of Kepware drivers, or their new OPC Client implementation. Kepware's additional support to create complex data, as part of this effort, will form the foundation for OPC-UA connectivity in the near future," he added.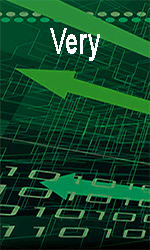 "The manufacturing performance and visibility market has emerged over the last several years from a few startup software suppliers focusing on OEE to a critical function that has attracting most enterprise and operations software suppliers explained Bob Mick, VP Emerging Technology, ARC Advisory Group. He continues, "Oracle has been building out their Operations Management functions and has reached the stage where they need out-of-the-box access to a broad range of operations information, including legacy systems, to be successful. A Kepware partnership provides immediate access to operations information, help with OPC related architecture, and a method for remaining current with new developments from automation and other suppliers moving forward."
About Kepware
Kepware is the world leader in communication software for automation and offers unique experience in both OPC and embedded device communications. Since 1995, Kepware has focused on the development of communication drivers to automation controllers, I/O and field devices. Operating system support includes; Microsoft Windows Desktop, Windows Server and Windows Embedded (Windows CE and Windows Embedded NT/XP). Today, with over 130 communication protocols, and through the efforts of our direct sales, distribution and embedded partners, Kepware is the leading provider of communications with annual shipments exceeding 100,000 units. Kepware's responsiveness to customer needs and strong partnerships with other leading automation suppliers ensure that your next application will be a success. Ask around and you'll hear why automation professionals everywhere consider Kepware Technologies "Automation's Best Friend". (http://www.kepware.com)
About the Oracle PartnerNetwork
Oracle PartnerNetwork is a global business network of more than 19,500 companies who deliver innovative software solutions based on Oracle software. Through access to Oracle's premier products, education, technical services, marketing and sales support, the Oracle PartnerNetwork program provides partners with the resources they need to be successful in today's global economy. Oracle partners are able to offer their customers leading-edge solutions backed by Oracle's position as the world's largest enterprise software company. Partners who are able to demonstrate superior product knowledge, technical expertise and a commitment to doing business with Oracle qualify for the Certified Partner levels. http://oraclepartnernetwork.oracle.com/.

---


[Click Banner To Learn More]
[Home Page] [The Automator] [About] [Subscribe ] [Contact Us]