---
CABA and RSMeans Announce Industry-Wide Test of Life Cycle Cost Calculator











CABA in partnership with RSMeans, a Reed Construction Data company, announces a "proof of concept" beta test and actively seeks feedback from the engineering and integrated systems industry.
What is the Intelligent Building Life Cycle Calculator?
A Web-based tool, the Life Cycle Calculator allows users to choose, evaluate, view, and save customized reports for ROI of Intelligent Buildings. The tool includes the RSMeans Square Foot Models for initial construction costs, RSMeans Facilities Maintenance & Repair, Preventative Maintenance & Repair for operational costs, as well as building automation controls in Means Assembly databases. DOE energy usage guides are also provided to calculate energy costs in the building.
The final calculated result provides a report outlining initial assembly costs and a ten year cost analysis for ROI applicable to intelligent fully integrated building automation controls. The purpose of the tool is to provide a comprehensive, user-friendly tool to allow owners, facility managers, architects and engineers to evaluate, model and assess intelligent building automation systems and its impact on life cycle costs of proposed and existing building inventory.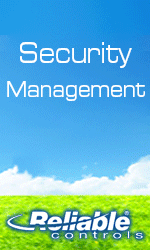 How does it work?
Any user can go to the following web link: www.caba.org/lifecycle/
Click on location of interest:
1. Choose a typical RSMeans building model
2. For best comparative results, choose varying types of intelligent technologies
a. Current standard of intelligent technology practice
b. Select various intelligent building component categories
c. All high profile intelligent building component categories
3. Select report and print
To participate in the beta test, there is a form provided for organizations that would like to have their buildings included and evaluated by RSMeans. The goal of the test is to receive feedback from the industry about features such as ease of use, data requirements, and price value. For questions, contact Tim Duggan at RSMeans at 781.422.5105 or email tim.duggan@reedbusiness.com.
---
[Home Page] [The Automator] [About] [Subscribe ] [Contact Us]