---
$1 Million Energy Efficiency Program Underway in Alabama School District











Performance Contract with TAC will save $116,000 Annually
Dallas – February 12, 2008 – The Alexander City Schools in Alexander City, Ala., are implementing more than $1 million in facility enhancements designed to improve operations, comfort and efficiency at the district's five schools and its administration building. The Energy Solutions division of TAC, a world leader in energy services, building automation and security, will carry out the comprehensive energy retrofit through a performance contract with the district.
When the project is completed in 2008, TAC anticipates that Alexander City Schools will reduce their energy costs by 27 percent districtwide. This translates to utility savings of $116,000 annually, and TAC will guarantee almost $100,000 of that savings.
Located in central Alabama, 72 miles southeast of Birmingham, the Alexander City Schools serve 3,500 students. The performance contract with TAC addresses several problems with the school system's physical plant. These include a failing central office mechanical system, the lack of central building controls, and numerous comfort issues, such as high humidity, and outdated lighting.
"As our facilities have aged, a variety of mechanical systems have needed to be updated to improve comfort and efficiency," said Tommy Bice, superintendent, Alexander City Schools. "Unfortunately, we have lacked the funds to keep up with replacing this equipment. The great benefit of this performance contract is that we can use the dollars we are already spending for utilities to complete these projects."
Performance contracting is a turnkey method whereby the design, construction, commissioning and performance measurement are incorporated into one fixed price. Improved facility efficiency, comfort, financial management and environmental protection are among the long-term results TAC delivers as the single provider accountable for all aspects of the project.
TAC typically guarantees all or part of the amount of savings performance contracting projects will achieve and agrees to pay the difference if that amount is not realized. Typically, new, more efficient equipment and upgraded facility automation systems generate the utility savings, as well as maximize energy efficiency and improve occupant comfort. Performance contracting projects are funded in a variety of ways, including general obligation bond funds, maintenance reserve funds, and financing secured against guaranteed energy savings.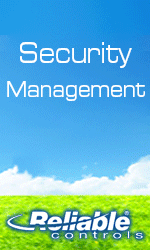 TAC's program to improve efficiency in the Alexander City Schools involves a variety of energy conservation measures (ECMs). TAC will complete a lighting retrofit in classrooms and hallways at selected campuses and in all seven district gyms, which will also include occupancy sensors. Variable air volume (VAV) box retrofits and the installation of variable frequency drives (VFDs) will improve efficiency of the heating, ventilating and air conditioning (HVAC) system. TAC will also install a new air cooled chiller for the central office and re-rout air ducts there as well. Finally, a direct digital control (DDC) system with enable/disable controls will allow the district to effectively manage all its mechanical systems.
"Students and staff at the Alexander City Schools will enjoy a better learning and working environment as a result of these facility updates," said Wes McDaniel, vice president of TAC Energy Solutions. "For example, by installing humidity sensors we will effectively manage the high humidity issue in the school buildings that is the result of their location on Lake Martin. Furthermore, the new mechanical and control system at the central office will improve comfort and lower energy costs at that building by more than 50 percent. From upgraded lighting to complete facility control, none of these improvements would have been affordable for Alexander City Schools without performance contracting."
About TAC
TAC is a leading provider of building automation solutions based on Open Integrated Systems for Building IT. TAC's mission is to provide added value through building environment services for indoor climate, security and use of energy, delivered with advanced technology to end users and property owners throughout the world. With over 80 years of experience in the HVAC, building automation and security arenas, TAC employs more than 7,500 people worldwide, with partners and branches in 80 countries. TAC's parent company, Schneider Electric, is the world's power and control specialist with 112,000 employees worldwide and operations in 190 countries. For more information visit www.tac.com
---
[Home Page] [The Automator] [About] [Subscribe ] [Contact Us]