---
Daintree Networks goes (ZigBee) PRO and Smart (Energy) with the Sensor Network Analyzer











FREMONT, CA — Feb. 13, 2008 — Daintree Networks, Inc. announced today that the latest release of its Sensor Network Analyzer (SNA) software provides full support for the recently ratified ZigBee PRO specification, Smart Energy (AMI) application profile, and ZigBee Commissioning Cluster.
Daintree's SNA provides the industry's most comprehensive solution for both the development and deployment of IEEE 802.15.4™ and ZigBee® systems. This standards-based tool keeps up-to-date with the latest ZigBee specifications to help ensure compliance and interoperability.
ZigBee PRO, which was approved by the ZigBee Alliance in September 2007, adds advanced features and greater flexibility to the original specification — particularly related to ease-of-use and support for larger networks. Other highlights include fragmentation (to divide longer messages and enable interaction with other protocols and systems), frequency agility (to dynamically change channels should interference occur), automated device address management, group addressing, wireless commissioning, centralized data collection, and a new High Security mode (to provide additional encryption of application-level communications between node pairs through the use of individual link keys).
"Previous versions of the SNA have included pre-release PRO functionality, but with release 2.2, Daintree is providing the real deal," said Zachary Smith, Daintree Networks CTO and Technical Editor of the ZigBee Network Specification. "Designers and developers can now start taking advantage of the improved scalability, security and other benefits that PRO provides. And the SNA can help them to get up and running quickly, by providing decodes of all messages, visualization and troubleshooting tools to show what is going on in the network and help quickly locate and resolve problems, and up-to-date implementations of all of the good things the ZigBee Alliance provides including specifications, application profiles and clusters."
In addition to ZigBee PRO, the 2.2 release of the Sensor Network Analyzer provides support for the latest releases of the ZigBee Commissioning Cluster and the Home Automation (HA) and Smart Energy (previously called AMI) Application Profiles. The SNA has also expanded its support for developer kits to include boards from the One RF ZigBee Demo Case as capture devices, and Ember EM250 Development Kit as both capture and "active analysis" devices.
This release of the SNA, with its implementation of ZigBee PRO and the Smart Energy Profile, was recently used by test houses and vendors during ZigBee PRO platform compliance testing, and is currently part of ZigBee Alliance testing activities in support of the new Smart Energy Profile.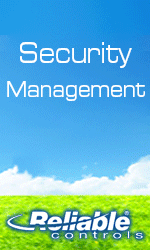 The Sensor Network Analyzer, which runs on Microsoft Windows® Vista, XP or 2000, is used by 802.15.4 and ZigBee technology leaders around the world, and also plays an essential role in ZigBee interoperability events, where it is used as the primary platform-independent means of visualizing, recording and verifying conformance to ZigBee specifications and test plans.
Availability and pricing
Release 2.2 is available for both the Professional and Standard editions of the Sensor Network Analyzer. Existing SNA users with current support subscriptions can access a no-charge upgrade to their existing version. Others can contact Daintree at sales@daintree.net to receive upgrade and purchase pricing details.
ZigBee: Wireless Control That Simply Works
The ZigBee Alliance is an association of companies working together to enable reliable, cost-effective, low-power, wirelessly networked, monitoring and control products based on an open global standard. The ZigBee Alliance membership comprises technology providers and original equipment manufacturers worldwide. Membership is open to all. Additional information can be found at www.zigbee.org.
About Daintree Networks, Inc.
Based in Fremont, California, Daintree Networks is a leading provider of design verification and operational support tools for wireless sensor and control networks. In a rapidly evolving industry, accelerated development and deployment cycles are key to market success. Daintree's professional tools help OEMs, system integrators and installers of wireless sensor and control networks speed their time to market. As an active member of the ZigBee Alliance, the company is playing a vital role in bringing the first wave of interoperable standards-based sensing and control products to market. For more information, visit www.daintree.net.

---


[Click Banner To Learn More]
[Home Page] [The Automator] [About] [Subscribe ] [Contact Us]