---
LONMARK'S Energy Efficiency Through Intelligent Controls Green Message Hits Mark with Attendees at the AHR EXPO 2008











February 14, 2008 - San Jose, CA - LONMARK International (LMI), a non-profit trade association recognized as the industry authority for certification, education and promotion of interoperability standards for the benefit of manufacturers, integrators and end users is proud to announce that LONMARK International and LONMARK Americas (LMA) recently concluded three very successful days at AHR Expo.
AHR Expo is the world's largest HVAC&R exposition, and the venue where the newest and best products, ideas, and trends are brought together. This year's event took place in January 22-24, in New York City, where more than 1850 exhibits attracted a record-setting 50,000 visitors.
This year, LONMARK International and LONMARK Americas, who jointly exhibited at the event, also experienced a new record. The LONMARK Educational Seminars saw an attendance of just over 300 people, an astonishing 50% over last year's attendance.
"The seminars were a huge success. The presentations were very educational and the feedback from the attendees confirms that LONMARK continues to provide the highest quality and informative educational seminars. LONMARK' s partnership with AHR Expo is in its third year and we are very pleased with the mutual success. Although we at times had standing-room only, people kept coming through the doors," says Ron Bernstein, Executive Director of LONMARK International.
LONMARK's overall theme at the event was "Energy Efficiency through Intelligent Control - Think Green, Think LONMARK" The seminars covered up-to-date topics such as: "Moving from controls contractor to master systems integrator-a new business opportunity", "Buyer beware: Are you getting an open system?", "The role of controls in green and sustainable buildings", and four very relevant case studies including a live demonstration of the NYC Schools installation. The seminars concluded with a panel discussion of industry experts, and took place before a lively audience, who eagerly participated in the debate "Improving building efficiency through demand response and other energy-related programs".
The seminar attendees responded overwhelmingly positive to both the content and the presenters, and many requested similar seminars to be held locally on a regular basis. "LONMARK continues to respond to the market demand for better education and practical solutions. LONMARK membership continues to provide value to our members and the industry by harnessing the experience of people in the know", added Ron Bernstein.
LONMARK is a strong advocate for continuous education, and all of LONMARK's educational seminars were accredited towards Continuing Education Units (CEUs).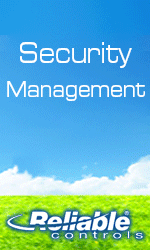 As end-users continue to require their engineering staff to become trained and certified, thus paving the way for an even higher level of qualified industry professionals, LONMARK's Professional Credentialing Program continues to gain strength, and as such the two separate testing sessions, which took place on the last day of AHR 2008, drew in a total of 15 individuals, bringing the total of individuals, who have taken the test since it was launched in January 2007, to just over 125.
At AHR 2008, LONMARK International introduced its newest literature; LONMARK Fact Sheets, LONMARK Case Studies Binder, and LONMARK Product Guide. All of the material was extremely well received, and LONMARK International continues to receive requests from attendees for more copies.
LONMARK International and LONMARK Americas both look forward to more, and hopefully, equally successful events during 2008. For more information about LONMARK's educational programs, testing program, educational collateral, or upcoming events, such as the Light + Building in Frankfurt, April 6-11; Green Intelligent Buildings Conference in Baltimore, April 2-3; and TFM in Chicago, April 21-23, please visit http://www.lonmark.org/.
About LONMARK International
Since its inception in 1994 and new corporate structure in 2003, LONMARK International has become a major driving force in the establishment of interoperable guidelines for building, industrial, transportation, residential, and utility automation. LONMARK membership is open to any manufacturer, distributor, engineer, system integrator, or end user committed to the development, specification, and use of open, interoperable products utilizing ANSI/CEA 709.1 and related standards. LONMARK International is a non-profit, mutual-benefit trade association with close to 600 members worldwide, and local affiliates in the Americas, Asia, and Europe. LONMARK's mission is to create, support, and promote the standards for open, interoperable LON-based products, systems, and professionals. For more information about LONMARK International, testing, and educational opportunities please visit www.lonmark.org. Products, which have been verified to conform to the LONMARK interoperability guidelines, are eligible to carry the LONMARK logo.
---


[Click Banner To Learn More]
[Home Page] [The Automator] [About] [Subscribe ] [Contact Us]