---
One RF Technology to present its Daintree-powered ZigBee® solution in Tokyo











SOPHIA ANTIPOLIS — Feb. 20, 2008 — One RF Technology, experts in low-power wireless and front-runners of European ZigBee® technology, will appear in the Texas Instruments booth at the ZigBee Open House in Tokyo on February 28 to present its new ZigBee Demo Case. The demo case features a free 30-day evaluation of the Daintree's market-leading Sensor Network Analyzer (SNA) software.
The ZigBee Demo Case is based on One RF Technology's certified ZigBee Compliant Platform (ZCP) and the in-house Z-One Stack (One RF ZigBee Stack 2006 V1.11). Application profiles for I/O management and serial link emulation are included in the package. The ZigBee Demo Case also features a functionality that allows ZigBee networks to be built and configured even without a PC.
Daintree's SNA provides the industry's most comprehensive solution for both the development and deployment of IEEE 802.15.4 and ZigBee systems. This standards-based tool keeps up-to-date with the latest ZigBee specifications to help ensure compliance and interoperability.
"ZigBee modules provide an excellent path for companies looking to reduce the development time to bring ZigBee-compliant products into the market," said Mark Grazier, TI worldwide third-party program manager. "TI is pleased to have One RF Technology in our Low-Power RF Developer Network."
Availability
The One RF ZigBee Demo Case is currently available from One RF Technology and its distributors worldwide. The ZigBee Demo Case includes a licensed version of the Basic edition of Daintree's SNA software, plus a 30-day trial of the fully-featured SNA Professional edition (including 30 days of support from Daintree).
A high-resolution image of the One RF Technology ZigBee Demo Case is available at
www.one-rf.com/marketing/zigbee/democase.jpg.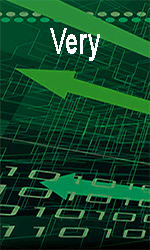 ZigBee: Wireless Control That Simply Works
The ZigBee Alliance is an association of companies working together to enable reliable, cost-effective, low-power, wirelessly networked, monitoring and control products based on an open global standard. The ZigBee Alliance membership comprises technology providers and original equipment manufacturers worldwide. Membership is open to all. Additional information can be found at www.zigbee.org.
Texas Instruments Low-Power RF Developer Network
One RF Technology is a member of TI's Low-Power RF Developer Network, which enables customers to find a suitable partner to assist with hardware design, modules, embedded software, gateways, commissioning tools, etc. The Low-Power RF Developer Network consists of recommended companies, RF consultants and independent design houses that provide a series of hardware module products and design services (www.ti.com/lprfnetwork).

About One RF Technology
One RF Technology is a high-tech company focused on designing and developing innovative and reliable radio solutions for data transmission systems. The Company offers its customers a wide range of OEM RF modules and radio modems that can be operated in the license free 433 MHz, 868 MHz, 915 MHz and 2.4 GHz ISM frequency bands. Moreover, the company offers a custom RF design service – from concept to manufacturing – to design radio solutions on behalf of its customers. One RF Technology is a member of the ZigBee Alliance and it is currently focusing on developing ZigBee radio solutions. For more information, visit www.one-rf.com.

About Daintree Networks, Inc.
Based in Fremont, California, Daintree Networks is a leading provider of design verification and operational support tools for wireless sensor and control networks. In a rapidly evolving industry, accelerated development and deployment cycles are key to market success. Daintree's professional tools help OEMs, system integrators and installers of wireless sensor and control networks speed their time to market. As an active member of the ZigBee Alliance, the company is playing a vital role in bringing the first wave of interoperable standards-based sensing and control products to market. For more information, visit www.daintree.net.

---
[Home Page] [The Automator] [About] [Subscribe ] [Contact Us]