---
AlertMe: First Security System Earning ZigBee Certified Product Status











Leading Internet Home Monitoring and Security company achieves coveted certification status
CAMBRIDGE, U.K., Feb 19th 2008 – AlertMe.com, the provider of people-friendly home security, has today announced that AlertMe, the broadband home monitoring and security service, is the first security system to obtain product certification by the ZigBee Alliance.
"AlertMe is about people-friendly technology which is easy to install even for non-technical users" said AlertMe CTO Paul Fellows. "ZigBee is the perfect fit for our application and we're delighted to have achieved certification. ZigBee gives us an open, standards-based and future-proof platform, and our manufacturer-specific extensions make installation easy. We are now working with other ZigBee companies - and with companies new to ZigBee - to extend our platform and offer new services."
AlertMe is an Internet-based service which communicates with an in-home ZigBee network. Each system incorporates a ZigBee Coordinator and twelve ZigBee Routers and End Devices which are installed around the home. It is now available in the UK priced at £399.
Bob Heile, Chairman of the ZigBee Alliance, commented: "This is further evidence of ZigBee's capabilities and its role as a mainstream consumer standard."
AlertMe may now display "ZigBee Certified Product - manufacturer specific profile" designation. The ZigBee Alliance's ZigBee Certified Product testing program offers product manufacturers a process proving the robustness of their ZigBee products at approved independent testing facilities.
Ember Corporation supplies ZigBee silicon to AlertMe. "AlertMe and Ember have worked very closely together," said Bob Gohn, vice president of marketing at Ember. "We are very pleased that AlertMe is now shipping products based on Ember's ZigBee silicon and EmberZNet PRO 3.1 which is the first software to support the ZigBee PRO Feature Set."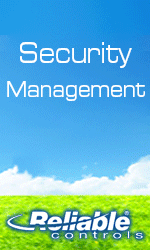 AlertMe uses both Ember's EM250 ZigBee system-on-chip and EM260 ZigBee networking co-processor together with the EmberZNet PRO 3.1 software which is a ZigBee PRO "Golden Unit" platform offering key benefits such as higher security and scalability, excellent reliability and resilience, and long battery life in devices throughout the home.
About AlertMe.com
Founded in 2006 and based in Cambridge, UK, AlertMe.com was established by Adrian Critchlow and Pilgrim Beart, both successful serial entrepreneurs. The company aims to be a leader in the field of web connected home security, driving innovation in Internet and mobile communications for the consumer security and monitoring market. AlertMe.com provides an intelligent service that enables people to directly protect, control and monitor their homes from their mobile phones and the Internet. Additional information at www.alertme.com.

About the ZigBee Alliance
The ZigBee Alliance is an association of companies working together to enable reliable, cost-effective, low-power, wirelessly networked, monitoring and control products based on an open global standard. The ZigBee Alliance is a rapidly growing, non-profit industry consortium of leading semiconductor manufacturers, technology providers, OEMs, and end-users worldwide. Additional information can be found at www.zigbee.org.

About Ember Corporation
Ember enables communication among embedded microcontrollers with standards-based wireless mesh networking semiconductors and software. Ember helps its customers to automate home appliances, lower energy consumption in buildings, keep borders and infrastructure secure, and control industrial processes, just to name four of the many diverse applications being developed by Ember's customers. Ember is headquartered in Boston and has its radio development center in Cambridge, England and distributors worldwide. Ember is a lead member of the ZigBee Alliance, and its platform is the National Technical Systems' (NTS) "Golden Suite" for 802.15.4/ZigBee interoperability testing. For more information, please visit www.ember.com.

---


[Click Banner To Learn More]
[Home Page] [The Automator] [About] [Subscribe ] [Contact Us]