---
Tendril Releases First Energy Management System for AMI and Demand Response Deployments that Utilizes the Open, Interoperable Zigbee Smart Energy Profile











Tendril Also Announces First In-Home Deployments of Tendril EMS with Major Utility
Boulder, CO – Tendril released the beta version of the Tendril Energy Management System (EMS), the first open, standards-based software and hardware system that enables an important dialogue between consumers and their energy providers, allowing them to manage the consumption and supply of energy in smarter, more efficient ways. The Tendril EMS is a turnkey system that enables utilities and energy providers to implement robust demand-response systems, direct load control and consumer communication in their service areas – providing an end-to-end system that meets 21st century energy requirements while also meeting consumer needs for straight-out-of-the-box simplicity, usability and affordability. Tendril's EMS is the first energy management system that is compatible with all ZigBee Smart Energy certified hardware products, and is also compatible with most enterprise-class open, standards-based integration methods. Tendril is exhibiting the solution this week at DistribuTECH 2008 in Tampa, Florida (www.distributech.com).
The Tendril EMS includes: an enterprise wireless network operating platform that utilizes the open, interoperable ZigBee Smart Energy Profile; consumer end devices such as smart thermostats, smart in-home displays and smart outlets; an IP-to-ZigBee Gateway; a suite of network management tools for ZigBee network monitoring and diagnostics; a consumer energy management portal; a utility back-office integration portal; and other infrastructure components to provide a secure and reliable connection into the Home Area Network (HAN).
Tendril EMS is also built with the utility industry's own OpenHAN product requirements in mind. Tendril EMS' open architecture can extend and scale to support millions of networks from a single network operations center (NOC). Tendril EMS supports common standards such as JMS and integrates seamlessly with existing back office enterprise systems, including meter data management systems (MDMS) and billing systems as well as load monitoring and security applications. And with its device-agnostic approach, energy companies and their customers can easily expand to other types of trusted wireless devices as market requirements dictate.
"All across the country energy companies are deploying smart metering technologies or adding smart grid capabilities to their existing drive-by AMR deployments, and that will open up a new world of opportunity to communicate with customers and collaborate with them to use energy more efficiently. The Tendril EMS is a critical technology for those deployments because it provides an integrated, open and interoperable software-hardware solution that enables utilities to get to market faster with the features and usability that will make these programs affordable winners with consumers," said Adrian Tuck, CEO of Tendril. "We are very excited to have our first in-home deployments underway with a major energy company, and we look forward to executing more deployments in the field with other leading utility companies in the coming months."
"Customers need information and the ability to control their energy use to manage their energy bill. One of the key issues for customers is to learn which electrical devices/appliances contribute significantly to their bill and the Tendril EMS system offers customers an easy method of accomplishing this," said Patti Harper-Slaboszewicz, Director, AMI and DR for UtiliPoint™ International, Inc.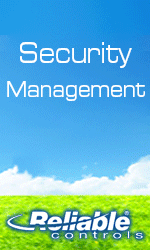 The Tendril Energy Management System is the first and only EMS solution that meets each of the technical, operational and financial requirements of utilities and their customers. Features and benefits include:
• Open, standards-based architecture at the device level and the enterprise software level
• ZigBee compliant
• ZigBee Smart Energy Application Profile compliant for true affordability and interoperability
• Robust load modeling and demand response capabilities
• Support for multiple WAN technologies
• Fault/fraud detection
• Support for consumption benchmarking
• Rich consumer information access and usage modeling
• Affordable pricing for the consumer market
• Interface with other open systems such as industry-leading meter back-haul networks
• Upgrade path, for utilities, from legacy AMR infrastructure to AMI, or support for adding "smart grid" capabilities to existing AMR deployments
• Simple user self-installation
Based on its flexible design, Tendril EMS is also capable of supporting different consumer types, including households that have no thermostat in the home; households that have smart thermostats, but no broadband connectivity; and households that have smart thermostats and broadband. For detailed specifications of the Tendril EMS or to see a demo of the product in action, please visit Tendril at booth 1749 at DistribuTECH this week, or visit www.tendrilinc.com/ems for more information online. Utility companies and energy providers interested in establishing pilot projects utilizing Tendril's EMS should contact 303-951-4360 or sales@tendrilinc.com.

About Tendril
Tendril is bringing 21st century energy efficiency to the energy industry by providing technology that enables an important dialogue between consumers and their energy providers, allowing them to manage consumption and supply of energy in a smarter, more efficient way. Tendril's technology plays a critical role in creating an open, extensible, standards based, end-to-end energy ecosystem that connects consumer devices (like thermostats) to utilities' back office applications, enabling consumers and energy companies to understand and generate smart energy for life. For more information about Tendril visit www.tendrilinc.com/ems.

ZigBee: Wireless Control That Simply Works
The ZigBee Alliance is an association of companies working together to enable reliable, cost effective, low-power, wirelessly networked, monitoring and control products based on an open global standard. The ZigBee Alliance membership comprises technology providers and manufacturers worldwide. Membership is open to all. Additional information can be found at www.zigbee.org.
---


[Click Banner To Learn More]
[Home Page] [The Automator] [About] [Subscribe ] [Contact Us]