---
AKCP adds Power Monitor Sensor to its product range











Bangkok, Thailand – 22 February 2008. AKCP Inc., the oldest and largest manufacturer of SNMP-based devices for environmental and security monitoring solutions has further extended its product range with a Power Monitor Sensor.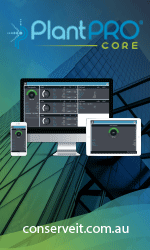 The ability to remotely monitor power provides savings in both man hours and downtime. Remote monitoring capabilities eliminate the need for manual power audits as well as provide immediate alerts to potential problems. The Power Monitor Sensor is specifically designed to be used with AKCP's Linux products including the latest line of securityProbe units. Combining the Power Monitor Sensor and securityProbe creates a fully IP enabled power monitoring product. As with all other AKCP intelligent sensors it is "plug and play" with the securityProbe unit automatically detecting the sensor type and configuring the web interface accordingly. Users can be alerted on the sensor exceeding a pre-defined threshold with AKCP's industry leading notification options like: SNMP traps, email, SMS, MMS and the recently released Skype support.
Data collected over time using the Power Monitor Sensor can also be viewed using the securityProbe's built in graphing tool and can be exported to external applications for analysis.
The Power Monitor Sensor is a multifunctional power meter capable of measuring RMS voltage and RMS current and energy usage in Watts on a single phase power line. The sensor can work with either 110V or 220V supply voltages. On 220V it can measure RMS voltage between 200 to 260 Volts and RMS current between 0 to 30A. On 110V it can measure RMS voltage between 95 to 125 Volts and an RMS current between 0 to 30A. The resolution of the power sensor is 0.1A for measurements of RMS current and 1V for RMS voltage. The energy meters can measures active energy usage in Watts and Watt-Hour.
About AKCP
AKCP Inc., established in 1981, is the world's oldest and largest manufacturer of SNMP based environmental and security monitoring solutions. Over 30,000 installations use AKCP for disaster prevention and infrastructure security. http://www.akcp.com

---

[Click Banner To Learn More]
[Home Page] [The Automator] [About] [Subscribe ] [Contact Us]