---
Daintree Networks "Activates" ZigBee with Ember's EM250 Development Kit











TOKYO and FREMONT, CA — Feb. 26, 2008 — Daintree Networks, Inc. announced today that the latest release of its Sensor Network Analyzer (SNA) software provides "active device" support for Ember's EM250 ZigBee Development Kit.
Daintree's SNA provides the industry's most comprehensive solution for both the development and deployment of IEEE 802.15.4™ and ZigBee® systems. This standards-based tool keeps up-to-date with the latest ZigBee specifications to help ensure compliance and interoperability.
Active device support, which is unique to Daintree's SNA, provides the ability for devices to join an IEEE 802.15.4 or ZigBee network, interact with other devices on it, actively poll devices to gain information not available through passive "sniffing" alone, and send and receive ZigBee standard and proprietary messages. This functionality is particularly useful during testing, installation and commissioning, and maintenance of ZigBee networks and devices.
"We're excited to be able to offer this new functionality to Ember customers," said Bill Wood, Daintree Networks CEO. "This latest release of the SNA works seamlessly with the Ember EM250 kits, expanding the capabilities of both. The result is a powerful and complete hardware and software solution for ZigBee testing, deployment and monitoring."
Active device support is an integral part of the SNA's ZigBee deployment solution, providing the ability to perform tasks over a ZigBee network including commissioning, binding, starting new networks, joining or leaving existing networks, and setting security permissions.
"At Ember, many of our customers have progressed to the stage in their deployments where they need the type of functionality that Daintree provides through their SNA and active device support," said Bob Gohn, Ember Vice President of Marketing. "In addition to tools to assist with field trials and commissioning, our customers benefit from the SNA's support of ZigBee PRO plus their implementation of ZigBee's Smart Energy and Home Automation Profiles."
Ember's ZigBee technology includes ZigBee chips, software supporting the ZIgBee PRO Feature Set and development tools that enable OEMs to easily embed low power wireless communications into their products, delivering dramatic improvements in the quality of life for consumers, as well as dramatic energy efficiency improvements for buildings and homes.
Daintree's Sensor Network Analyzer, which runs on Microsoft Windows® Vista, XP or 2000, is used by 802.15.4 and ZigBee technology leaders around the world, and also plays an essential role in ZigBee interoperability events, where it is used as the primary platform-independent means of visualizing, recording and verifying conformance to ZigBee specifications and test plans. The latest SNA release was recently used by test houses and vendors during ZigBee PRO platform compliance testing, and is currently part of the ZigBee Alliance testing activities in support of the new Smart Energy Profile.
Availability and pricing
Release 2.2 is available for both the Professional and Standard editions of the Sensor Network Analyzer, although the active device functionality is supported only for the Professional edition. Existing SNA users with current support subscriptions can access a no-charge upgrade to their existing version. Others can contact Daintree at sales@daintree.net to receive upgrade and purchase pricing details.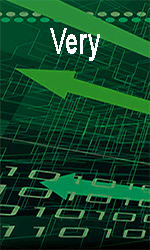 ZigBee: Wireless Control That Simply Works
The ZigBee Alliance is an association of companies working together to enable reliable, cost-effective, low-power, wirelessly networked, monitoring and control products based on an open global standard. The ZigBee Alliance membership comprises technology providers and original equipment manufacturers worldwide. Membership is open to all. Additional information can be found at www.zigbee.org.
About Daintree Networks, Inc.
Based in Fremont, California, Daintree Networks is a leading provider of design verification and operational support tools for wireless sensor and control networks. In a rapidly evolving industry, accelerated development and deployment cycles are key to market success. Daintree's professional tools help OEMs, system integrators and installers of wireless sensor and control networks speed their time to market. As an active member of the ZigBee Alliance, the company is playing a vital role in bringing the first wave of interoperable standards-based sensing and control products to market. For more information, visit www.daintree.net.
About Ember Corporation
Ember Corporation develops ZigBee wireless networking technology that enable companies involved in energy technologies – enertech – to help buildings and homes consume less energy, operate more efficiently, and keep people comfortable, safe and secure. Ember low-power wireless technology can be embedded in potentially any device to be part of a self-organizing mesh network. Ember is headquartered in Boston and has its radio development center in Cambridge, England, and distributors worldwide. The company is a promoter and Board member of the ZigBee Alliance and its platform is the "Golden Suite" for 802.15.4/ZigBee interoperability testing. For more information, please visit www.ember.com.

---


[Click Banner To Learn More]
[Home Page] [The Automator] [About] [Subscribe ] [Contact Us]