---
Ethernet Direct Awarded With Four Municipal Wastewater Treatment Projects In Taiwan Using HME-621











Taipei, Taiwan, 25 June, 2008– Ethernet Direct Corporation, a professional and primary provider of Industrial Networking and communication solutions, is continuously awarded by Taiwan's Municipal government with four new wastewater treatment projects in June 2008.
After the success of two wastewater treatment and Sewage treatment projects in the Eastern coast of Taiwan, Ethernet Direct now deploys a number of HME-621 Industrial Managed Ethernet Switches in four locations throughout Northern Taiwan. Among which is Jhubei City which is known as the base for high technology industry in Taiwan. A radical improvement to the treatment of both domestic and industrial wastewaters, together with the implementation of integrated solid waste management is a key focus of these projects.
Why the government chose Ethernet Direct products? According to Mr. Jacky Chou, Product Manager, "HME-621 is chosen in the water treatment project to avoid system downtime which is a serious concern, for example it may affect the instability of input pressure or PLCs monitoring which control the injection of chemicals into the process. The ability to establish redundant rings in Ethernet network infrastructure is a solution from Ethernet Direct HME-621 Industrial managed switches, utilizing state-of-the-art Ethernet technology and cost effective to deploy. This means the ability to support future upgrades and expansion seamlessly."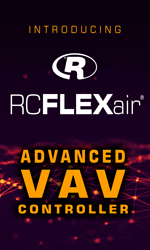 These four wastewater treatment projects have been designed to remove organics. An inflow and distribution chamber receives and mixes the inflow of wastewater with the backwash from ultra-filtration and supernatant from sludge treatment. Process performance is optimized within the aeration tanks to achieve the treatment goals. In order to achieve the total network infrastructure, utilizing Ethernet technology is required in order to provide a cost effective way to support future expansions. In a typical infrastructure, a switch is required to extend a 10BASE-T system beyond two nodes or to increase network distance beyond the 100-meter segment limit of the 10BASE-T specification. Each twisted-pair can be as long as 100 meters. Considering the harsh industrial environment, the Industrial switch should be able to operate in wide temperature range normally 0° to +60° C but Ethernet Direct switches go beyond this by working reliable from -10° to +70° C. All switches from Ethernet Direct also operates from a wide range, low-voltage AC or DC power source plus options redundant power connections.
Ethernet Directs products have now been widely used in Wastewater Treatment projects. Major Municipalities & Cities worldwide are now specifying Industrial Ethernet switches from Ethernet Direct due to the great product value along with premium support and technical assistance. Many Ethernet Direct employees have spent the last 10 years with Industrial Ethernet. We come from the Industrial Automation world and know how important it is to keep a plant running or complete a project on time.
The Global Ethernet Direct team is rapidly gaining momentum in the Industrial Ethernet field with the teamwork formed by industry experts and professionals with proven experiences.
To learn more details about this success story, please visit www.ethernetdirect-tw.com/en/application/application-stories.htm


---

[Click Banner To Learn More]
[Home Page] [The Automator] [About] [Subscribe ] [Contact Us]