---
American Auto-Matrix and SGX –Listed CNA, Ltd. Consolidate their Position in Overseas Control and Automation Market through Strategic Deal











Export, PA June 26, 2008, 2008- Jordan Acquisition Group, LLC ("JAG"), d/b/a American Auto-Matrix ("AAM") announced today that it has finalized a deal with GX Mainboard-listed CNA Group Ltd, ("CNA" or "the Group") that will accelerate growth through a strategic focus on developing control and automation ("C&A") business in international markets.
In implementing this objective of overseas expansion, American Auto-Matrix and CNA have signed an agreement through the Dubai-based subsidiary of the Group, CNA Integrated Technologies, LLC ("CNA IT") to acquire a 26% stake in US-based American Auto-Matrix ("AAM"), a developer and manufacturer of building automation systems ("BAS").
CNA IT, headed by CEO Rao Gumpalli, has purchased the associate level stake from AAM's two major shareholders, Jordan Acquisition Group, LLC and Croesus Partners XVI, with an option to buy out the latter's remaining shareholding and raise its total stake to 45.5% within four years. The majority stake in AAM will continue to remain under the control of JAG.
According to Mr. Michael Ong, President and Chief Executive Officer of CNA, "This proposed investment is pivotal to our inherent positioning as a leading systems integrator ("SI") in the C&A industry by building up the product dimension of our business model in the Middle East. Having a prominent brand like AAM's BAS in our offerings opens up new opportunities for us to compete more efficiently in the booming construction market in that region. Furthermore, AAM's comprehensive SI distribution network will be beneficial towards promoting CNA for numerous other projects."
Mrs. Martha Jordan, COO of American Auto-Matrix said, "Creating a partnership with a company of CNA's stature and standards creates an opportunity for the Middle East and other growing international Markets to receive a combination of products and services with a reputation for customer satisfaction."
Mrs. Jordan further went on to say, "There is an inevitable synergy created when two driven corporations, such as ourselves, unite with a common goal of improving the customer experience through service as well as technological innovation. Through this we will not only reach new heights in integration internationally, we will also begin to see a shift in our domestic services and strategies as well; furthering leverage for the US based manufacturing of our product and creating strategic insight for the next generation of AAM open protocol products. These changes can only benefit all parties involved as sophisticated enterprise integration, combined with flexibility and cost effective solutions, become the standard."
This latest deal is a significant development for CNA's C&A business in the Middle East where customers are brand conscious as well as equally concerned with effective after sales support. In such a scenario, the focused marketing and distribution of a prominent brand like AAM is critical for successfully securing systems integration and maintenance projects which are usually higher-margin either through product sales or through independent distribution channels.
"Hence in the short term we expect our investment to give us an edge over competition through a comprehensive product and service offering of this type. In the long term, we expect our initial investment in AAM to pay off substantially," added Mr. Ong.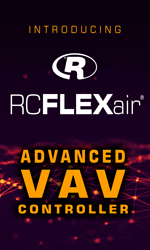 AAM's microprocessor-based, applied networkable controllers are used in a broad range of applications including facilities management, building automation, temperature control, direct digital control, process control, lab and fume hood control, access control, and integrated fire, security, and life safety management. With an established track record of proven product reliability and advanced technology, AAM's products and systems are sold, installed and maintained worldwide through a comprehensive network of Solution Integrators.
According to industry analysts, the real estate sector in the Middle East continues to offer scope for future growth. Strengthening oil prices are spurring a growing affluence, new real estate laws are pushing property values towards international levels and mortgage companies are expanding rapidly. In turn, these conditions create a conducive setting for a continued construction boom in that market.
About American Auto-Matrix
American Auto-Matrix ("AAM") was founded in Pittsburgh Pennsylvania, U.S.A. in 1979 as a custom engineering and consulting group manufacturing specialty electronics products for its customers and OEM accounts. The company is responsible for many "firsts" in the building automation industry and was certainly one of the first companies to offer an open communications protocol and generation to generation compatibility. This philosophy has led the company in being one of the leaders in open protocol BACnet communicating products. The company develops, manufactures and distributes products in the BAS, Access Control, and Critical Environment markets. In December 2002 the company was purchased by Jordan Acquisition Group, LLC, a group of private US investors, and in 2006 the company officially became a Service Disabled Veteran Owned Small Business and a Woman Owned Business. www.aamatrix.com
About CNA Group Ltd.
CNA Group Ltd. ("CNA") is an award-winning specialist in the provision, design, implementation and maintenance of advanced integrated control and automation systems and IT solutions that enable intelligent buildings and facilities. In March 2008 CNA launched a joint venture with Zicom Electronic Security Systems, Ltd ("Zicom") to create a powerful integration presence in India. In late May 2006, CNA added a new dimension to its business strategy when it acquired a stake in Beijing Herocan Environmental Engineering Tech Co. Ltd ("Herocan") a leading one-stop provider of water and waste treatment solutions in China. The move which allowed the Group to springboard into the fast-growing water and environmental sector in China is in line with CNA's efforts to expand into or invest in businesses with strong growth potential. CNA's associate level stake in Herocan is held through China Water Holdings Pte. Ltd. CNA's strength is in combining its domain knowledge and expertise with its proprietary SIRIUS™ system technology to build high-level and fully integrated Intelligent Building Management Systems ("IBMS") and Intelligent Facility
Management Systems ("IFMS") that are able to integrate, monitor and control a diverse range of mechanical, electrical, security and climate control systems within a building or facility. Headquartered in Singapore, CNA has a direct presence in China and the Middle East, serving an impressive list of customers in Singapore, Malaysia, Myanmar, Philippines, Thailand, India, China, Dubai, Qatar and Oman.
---


[Click Banner To Learn More]
[Home Page] [The Automator] [About] [Subscribe ] [Contact Us]