---
Site Controls Helping Banks See Green











Sophisticated Energy Management Technology That Lowers Costs while Supporting Green Branding Initiatives to Be Featured at 2008 Bank Facilities Forum
AUSTIN, TX – July 15, 2008 – Site Controls, the leading provider of enterprise energy management, facilities intelligence and grid efficiency solutions, today announced its participation at the 2008 Bank Facilities Forum, July 20-22 at the Hyatt Regency Resort in Scottsdale, AZ. At the invitation-only event, Site Controls will showcase its Site-Command™ building automation solution and Intelligent Load Management technology to branch facilities decision-makers in the banking industry.
The Site-Command energy management solution allows bank branches to centrally monitor and manage a branch's lighting, air conditioning, signage and other equipment across hundreds or thousands of locations. With Site-Command, banks can dramatically lower energy and maintenance expenses without sacrificing customer comfort.
Site Controls' Intelligent Load Management technology automatically reduces energy usage according to pre-determined business rules and without interfering with their customers' store experience. The solution enables bank branch operators to generate incremental revenue, save energy, improve their brand image, and help protect the electricity grid from rolling blackouts.
"Banks are actively looking for ways to reduce their carbon footprint," said Dan Kubala, VP of Marketing, Site Controls. "Energy usage at branch locations represents up to 85 percent of a company's total carbon emissions. By lowering branch energy usage by at least 15 percent, Site Controls can reduce a bank's total carbon footprint by 13.5 percent or more. This environmental impact exceeds that of any other green investment, while simultaneously delivering positive ROI."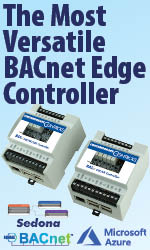 The 2008 Bank Facilities Forum is designed for branch-facilities decision makers in the banking industry that are building, expanding or retrofitting branch locations. The forum is an opportunity for industry professionals to learn how to develop successful bank branches by working with design, real estate, leasing, marketing, merchandising and customer service experts.
"Our forum caters to forward-thinking executives who want to improve profitability and build their brand by innovating bank facilities," said Conference Chairman Scott Goldman. "Banks have been asking for a solution like the one offered by Site Controls that will allow them to reduce their carbon footprint across branch locations, lower energy costs, and help add to their bottom line." For more information about Bank Facilities Forum, visit www.bankfacilitiesforum.com.

About Site Controls
Site Controls provides enterprise-wide energy management, facilities intelligence, and grid efficiency solutions to commercial customers and power suppliers. The company's solutions incorporate energy efficiency, corporate social responsibility, comfort and controls, operational intelligence, and demand response services. Site Controls' proven record of delivering value is demonstrated at over 2,000 client sites representing hundreds of megawatts of electrical load under management. For more information, visit www.sitecontrols.com.

---

[Click Banner To Learn More]
[Home Page] [The Automator] [About] [Subscribe ] [Contact Us]