---
MatrikonOPC and IBM Collaborate to Help Customers Increase Energy Efficiency











EDMONTON, Alberta, July 20 –Matrikon Inc. is proud to announce that its MatrikonOPC™ Server technology will leverage IBM Tivoli Monitoring for Energy Management software to help customers manage energy consumption across their businesses. IBM Tivoli software is designed to help maximize energy efficiency and reduce the costs associated with power usage in data centers.
IBM Tivoli Monitoring for Energy Management software provides information that can help customers optimize data center and facility assets. Monitoring capabilities offer customers the ability to view energy usage in data centers and facilities in order to alert data center managers to potential energy-related situations. Historical trending and forecasting capabilities enable greater precision in energy planning for existing environments and autonomic capabilities allow customers to set power and utilization thresholds to help control energy usage by assets regardless of demand.
IBM Tivoli Monitoring for Energy Management software provides the foundation of data center and facility energy management going beyond a single vendor solution by providing an interface that can be incorporated by partners such as Matrikon to export and import energy data to their customers. By integrating IBM Tivoli Monitoring for Energy Management software, Matrikon can provide customers with the ability to capture operating and performance data from data center and facility assets and use captured information to analyze events and alerts, correlate with end user application performance, and associate with service levels to take preventative action that can result in lower energy consumption while helping to maintain quality delivery of IT services to the enterprise.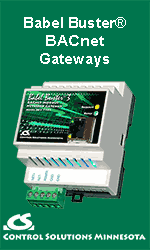 One of the main concerns that large data centers face are their energy requirements. The best way to reduce energy costs is through intelligent energy management, which requires access to all operating data (HVAC and IT systems). IBM Tivoli Monitoring for Energy Management software and MatrikonOPC technology provide a comprehensive mature solution that can help significantly reduce the energy foot print of large data centers," says Sean Leonard, Vice President OPC, Matrikon.
To learn more about the IBM Tivoli Monitoring for Energy Management software, please navigate to: http://www-306.ibm.com/software/tivoli/products/monitor-green-energy/
About MatrikonOPC (a division of Matrikon Inc. [TSX:MTK])
With a collection of more than 500 OPC products and over 100,000 installations worldwide, MatrikonOPC is the world's largest supplier of OPC connectivity products. Matrikon is a charter member of the OPC Foundation, and has demonstrated a commitment to developing OPC as the industrial connectivity standard.
Matrikon's international customer base includes a wide range of companies from process to discrete manufacturers in industrial, commercial and military applications. With offices throughout North America, Australia, Europe and the Middle East, Matrikon's reach is global. Visit MatrikonOPC at www.MatrikonOPC.com
---


[Click Banner To Learn More]
[Home Page] [The Automator] [About] [Subscribe ] [Contact Us]