---
Microfield's EnergyConnect Launches Relationship with Yahoo!











Company will provide Yahoo! with demand response services at its Northern California headquarters
Portland, OR – July 23, 2008: EnergyConnect, a wholly owned subsidiary of Microfield Group, Inc. (MICG.OB), and industry leader in innovative demand response technologies, today announced a partnership to provide demand response services to Yahoo! Inc. (Nasdaq:YHOO), a leading global Internet company.
During a demand response event, companies that have previously committed to reduce their electricity usage are called upon to ease the strain on the power grid by responding quickly and decreasing their electricity consumption. By cutting back on its electricity use, Yahoo! helps balance the electric grid by freeing up power it would have otherwise been using, helping to prevent rolling blackouts, and limiting the need to bring additional green house gas generating plants on-line.
"Yahoo! is committed to environmental stewardship and we are constantly searching for effective ways to decrease our carbon footprint," said Christina Page, Director of Climate and Energy Strategy at Yahoo! Inc. "We are pleased to partner with EnergyConnect and see this important program as a complement to our larger commitment to be an environmentally responsible company."
A steady rise in energy costs makes it essential for electricity customers to find new and effective ways to manage their energy usage. EnergyConnect's next generation demand response services enable a more efficient and reliable power grid while creating additional revenue opportunities for participating companies.
Yahoo!'s participation in the demand response program was off to a good start on July 10, 2008 when the company responded to the call from PG&E to reduce power consumption due to peak demand on the grid. Yahoo! reduced electricity consumption at its corporate headquarters and data centers in Northern California by 1 megawatt (MW). In total, Yahoo! provided enough capacity to power approximately 750 homes.
"Reliable, active participants such as Yahoo! demonstrate the significant role that demand response can play in meeting our nation's growing energy needs," said Rich Quattrini, Vice President for EnergyConnect's Western Region. "By participating in this program, Yahoo! has demonstrated its commitment to the community and is helping to alleviate the need to build expensive peaking power plants that only run a few hours a year. We are pleased to have them working with us on this important program."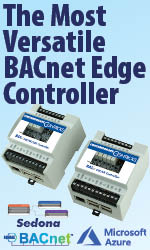 Participation in the EnergyConnect emergency curtailment program is just one of a number of Yahoo! energy initiatives already underway, including:
Installing an interactive, real-time, building by building monitoring system to track electricity consumption at its Sunnyvale headquarters.

Using renewable power, hydroelectric energy, and passive cooling to increase efficiency and reduce greenhouse gas emissions at various facilities and data centers.

Developing an award-wining commute alternatives program that offers incentives such as Wi-Fi enabled biodiesel shuttles and generous public transit subsidies.

Launching several sustainability-focused consumer initiatives including: Yahoo! Green, the most trafficked green website on the internet, the Yahoo! Autos Green Center, and 18Seconds.org, dedicated to educating Americans about the cost-savings and environmental benefits of CFL bulbs.
About Yahoo!
Yahoo! Inc. is a leading global Internet brand and one of the most trafficked Internet destinations worldwide. Yahoo! is focused on powering its communities of users, advertisers, publishers, and developers by creating indispensable experiences built on trust. Yahoo! is headquartered in Sunnyvale, California.

About EnergyConnect
EnergyConnect, a wholly owned subsidiary of Microfield Group, Inc. provides industry leading Demand Response technologies and services that enable a smarter, more sustainable power grid while creating additional income for participating companies. The EnergyConnect web-based automated platform enables consumers of energy to participate in unprecedented incentive opportunities by cutting back power when the grid needs it the most. Demand response is the cleanest, most efficient and lowest cost solution for meeting the nation's growing power needs. For more information about this next generation technology, visit: www.energyconnectinc.com.
---


[Click Banner To Learn More]
[Home Page] [The Automator] [About] [Subscribe ] [Contact Us]