---
West Marine Pilots Energy Management Solutions from Site Controls











Boating retailer reports significant monthly energy savings at pilot stores
AUSTIN, TX – July 29, 2008 – Site Controls, the leading provider of enterprise energy management, facilities intelligence and grid efficiency solutions today announced that West Marine, the world's largest retailer of boating supplies and accessories, has implemented the company's energy management solutions at several pilot locations in Southern California.
The pilot program began in August 2007 when, with the help of Site Controls' Site-Command™ building automation solution, West Marine began monitoring and collecting baseline information for building temperatures and lighting levels at the sites. The company went live with the solution in April of this year, noting significant energy savings each month. By ensuring heating, cooling, lighting and signage equipment are functioning effectively and in accordance with company standards, Site-Command is able to lower energy and maintenance expenses without sacrificing customer comfort. Additionally, the feature-rich Site-Command solution provides West Marine with real-time, online access to its data from a PC or hand-held device – giving the retailer increased operational intelligence and the freedom to manage the solution anytime, anywhere.
As part of the pilot, West Marine also participates in a demand response program with San Diego Gas and Electric (SDG&E), facilitated by Site Controls Intelligent Load Management (ILM) technology. West Marine will temporarily reduce electricity demand during peak usage periods to avoid blackouts and reduce carbon emissions. The entire demand response process is automated via an electronic signaling capability managed by Lawrence Berkeley National Laboratory.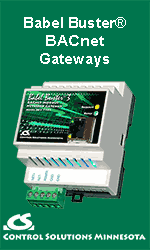 Site Controls' ILM technologies enables chain retailers and other commercial building operators to generate incremental revenue, save energy, protect the grid from rolling blackouts and improve their brand image. These innovative solutions continuously monitor retail locations to guarantee that building conditions stay within the pre-defined parameters, including maximum building temperature, maximum CO2 concentration, and minimum lighting levels. This enables the maximum energy savings while protecting the stores' ability to do business as well as its brand image by ensuring a comfortable store environment.
"We are very pleased to be working with West Marine, a retailer well-known for its leadership in environmental sustainability issues," said Dan Sharplin, CEO of Site Controls. "West Marine has already seen significant results with the pilot stores, and we look forward to expanding our partnership with the company in the years to come."
About Site Controls
Site Controls provides enterprise-wide energy management, facilities intelligence, and grid efficiency solutions to commercial customers and power suppliers. The company's solutions incorporate energy efficiency, corporate social responsibility, comfort and controls, operational intelligence, and demand response services. Site Controls' proven record of delivering value is demonstrated in thousands of sites deployed in all 50 states and Canada, representing hundreds of megawatts of electrical load under management. For more information, visit www.sitecontrols.com.

---

[Click Banner To Learn More]
[Home Page] [The Automator] [About] [Subscribe ] [Contact Us]