---
InduSoft Certified by AT&T for Mobile Applications











InduSoft's CEView HMI/SCADA software is certified for use on applications involving Java, Palm, Blackberry, Windows Mobile 6 and other handheld devices.
AUSTIN, TEXAS-July 29, 2008 - InduSoft successfully completed Enterprise Solution Certification testing by the AT&T devCentral program. InduSoft CEView, an HMI/SCADA software package that can run on PDAs, cellphones and other handheld devices and diskless computers, will be listed in the AT&T Certified Solution Catalog as part of AT&T's devCentral Program.
CEView is based on InduSoft's full-scale Windows-based supervisory control and monitoring system currently being used in over 25,000 installations worldwide. With it, users can enable native, full-scale data acquisition, monitoring, and control on a mobile platform. Features include an object-oriented database, math functions, report generation, archiving, alarms, events, database access, and others. In other words, CEView is a full-function supervisory control and monitoring system that fits in the palm of your hand and can be embedded in the chip set of a low-cost operator interface. Applications include wireless SCADA, data collection, maintenance terminals, machine parameter adjustment, mobile process supervision, and many others.
"Achieving AT&T certification means users can be assured that CEView will run on many of the popular mobile devices, including the AT&T 5700, MOTOQ Global, Pantech Duo, the Samsung BlackJack and BlackJack II" says Marcia Gadbois, Vice President of Business Development of InduSoft. "InduSoft has supported the mobile computing paradigm since its inception in1997, and so achieving the AT&T certification was a natural extension of our business and marketing strategy."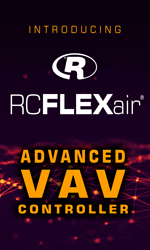 Companies around the world are using mobile applications and have been for some time. The City of Xenia, Ohio, for example, enables operators to access water plant conditions such as pump status. It also sends them alarms that indicate potential EPA violations so that an engineer can be dispatched to preempt any violation (see http://www.indusoft.com/PDF/Xenia%20CS_Indusoft.pdf ). The city of Rockhill, South Carolina took that advantage to the next level with PDAs in addition to cell phones, and a water treatment plant in addition to a wastewater plant (see http://www.indusoft.com/PDF/Rock_Hill.pdf).
The list of companies who have discovered the InduSoft Mobile advantage are long and varied . For example, operators and engineers at Geisum Oil Company found similar advantages with their offshore platform in the Gulf of Suez. There they use PDAs to see the same screens that are on terminals in the main control room (see http://www.indusoft.com/PDF/Geisum.pdf ), and MCL Controls uses handheld devices running CEView to monitor its Sentinel safety and control systems (see http://www.indusoft.com/PDF/MCL.pdf ).

"We helped pioneer the use of PDAs and cellphones as operator devices in this industry," says Gadbois. "The AT&T certification will help assure users that wireless operator interfaces are the wave of the future, and that InduSoft CEView conforms to all the latest technologies and standards."
About InduSoft
Founded in 1997, InduSoft provides a powerful family of industrial software products for developing applications in industrial automation, instrumentation, and embedded systems. All Microsoft-supported operating systems are supported by InduSoft including Windows CE, Windows Mobile, and Vista. InduSoft develops tools and technologies that empower people and companies to develop graphical interfaces for embedded PCs, PCs, and mobile devices to highly redundant systems. Today more than 25,000 InduSoft HMI, SCADA, control and data acquisition systems are operating worldwide. info@indusoft.com, or visit indusoft.com


---

[Click Banner To Learn More]
[Home Page] [The Automator] [About] [Subscribe ] [Contact Us]