---
Release 1.0 of the S4 Open: OPC N2 Router and S4 Open: N2 Switch











We are pleased to announce that release 1.0 of the S4 Open: N2 Switch and the S4 Open: OPC N2 Router are now complete. We are ramping up the manufacturing process and are now accepting orders. The S4 Open: BACnet N2 Router will follow shortly. We look forward to discussing your integration projects with you in the near future.
The S4 Group wishes to thank our partners, our field test sites, and customers who have patiently worked with us throughout the development process and our field testing of the S4 Open: OPC-N2 Router. We have learned a lot of valuable information and received very important customer input during this process. You'll see most of your suggestions and comments incorporated into the final released products.
Currently Available S4 Open Products
The S4 Open: N2 Switch extends and enhances an existing Metasys® environment. A typical application of the N2 Switch is to migrate multiple legacy NCM, NCU, N30, Facilitator or Companion based Metasys® installations utilizing current generation Metasys® supervisory controllers.
The S4 Open: OPC-N2 Router provides all of the functionality of the N2 Switch plus information in the Building Control Network is published to an upstream OPC interface. All current OPC DA standards are supported so the customer is free to choose the appropriate OPC client.
The S4 Open Console manages all systems and appliances within the S4 Open family of products. The Open Console uses Microsoft® Windows look and feel which is the defacto state of the art in user interface technology. The capability allows you to either centrally manage all appliances in your network or distribute the management's responsibility within individual organizations.
If you have a project in mind please contact us with a summary of the current Metasys® configuration and describe the goals for the project. There are several application scenarios on the S4 web site showing typical configurations that may provide a starting point for discussions. We would be happy to provide a quotation and help you architect a solution that preserves your investment in Metasys® field gear and moves you into an open environment.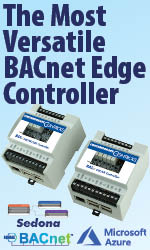 Products to be released in fall of 2008
The S4 Open: BACnet-N2 Router is in the final development test phase. With BACnet integrated into the S4 Open Platform – traditionally hard wired N2 environments can seamlessly introduce BACnet ready systems and hardware without wasting existing physical infrastructure or investment.
Field Testing the S4 Open: OPC-N2 Router
Field testing of the S4 Open: OPC N2 Router was conducted at Continental Electric of Skokie IL, John Greenwell, president of their CEPORT, LLC operation had the following to say after conducting the product testing. The BAS market continues to espouse seamless integration; however, the reality is that no integration project with a legacy system is seamless. The S4 Open appliance promises to change that paradigm by allowing the legacy system to remain online until the integrator chooses to take it down. Installing the S4 Open:OPC-N2 Router allows customers the ability to migrate to any BAS or SCADA system that maps OPC. We feel very strongly that our customers deserve choices for products and services; we strive to earn their business every day.
We anticipate providing SNMP and XML interfaces in the near future as well as interfaces to many other manufacturer legacy building automation systems. I would like to invite you to send us any questions about the products and how they can extend and enhance your Johnson Controls Metasys® building automation environment. If you haven't already done so, you might want to download the S4 Open Appliance white paper from our web site. It provides background information on the products and discusses the concepts behind them. If you would like more details about the S4 open appliances download the S4 Open Appliance Quick Start Guide or browse our web site. www.thes4group.com
This rapid roll out of products is facilitated by building the product family on the Obermeier Software Automation.Net software framework. Each product becomes a building block for every other product that we offer. This Lego®-like building block strategy extends across the Obermeier Software SNMP OPC Gateway line of products; significantly, increasing the availability of new protocols and interfaces available to both product lines.
---

[Click Banner To Learn More]
[Home Page] [The Automator] [About] [Subscribe ] [Contact Us]