---
Keynote Speakers and Conference Tracks Announced for GridWeek 2008











Author and Journalist Jeremy Rifkin and Others to Keynote
WASHINGTON (July 30, 2008) – Powering the next phase of smart grid initiatives, organizers of GridWeek(TM) 2008 (www.gridweek.com) have announced the session tracks for this four-day conference in September with programs ranging from the impact of the smart grid and the carbon economy and enabling new energy efficiencies, to the challenges of securing the smart grid and implementing EISA 2007.
Clasma Events also announced that Jeremy Rifkin, author and journalist; Enrique Santacana, president and CEO of ABB Inc.; John Kelly, IBM senior vice president and director of research; Bob Gilligan, general manager for GE Energy's transmission and distribution business; and James Rogers, CEO of Duke Energy, will all be among the keynote speakers addressing this conference in Washington, D.C., September 22 - 25.
Among the conference programs, keynotes and plenary sessions, including for the first time an International Smart Grid Summit, topics will explore the role, impact and challenges a smart grid will contribute to our national energy security and sustainability. Sessions will explore such topics as:
How the smart grid will help to offset the more than $45 trillion investment required to reduce the global carbon emissions to satisfactory levels;

What are the security risks a new smart grid network might face as information technology links traditional and alternative power generation systems, and how might a Network Security Framework address this concern;

How the smart grid will create new market and economic models for energy use;

Empowering consumers to contribute their residential-generated alternative energy to the grid, and controlling their own energy use through demand response technologies;

Trends and process in the technologies and standards needed to foster the interoperability of the smart grid; and

How the Energy Independence and Security Act of 2007 (EISA 2007) is fueling advances and investments in the smart grid at both a federal and state level.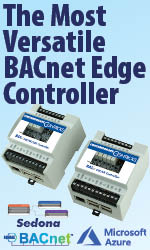 The GridWeek conference is being organized by Clasma Events Inc. in partnership with the Department of Energy and the GridWise Alliance, with platinum sponsor support from ABB, Elster, General Electric, IBM and SmartSynch.
For more information on GridWeek 2008 and to register to attend please go to www.gridweek.com or call (972) 865-2247.
About GridWeek (www.gridweek.com)
GridWeek 2008 is where U.S. electricity grid thought leaders will explore the smart grid's role in delivering sustainable energy. Energy policy makers and members of public utility and information technology industries will examine smart grid successes, role in carbon reduction, alternative distributed generation, and the implementation of the Energy Act of 2007. With speeches and other sessions about enabling energy and utility efficiencies, IT and grid interoperability, new business models, and energy security, GridWeek, produced by Clasma Events Inc., is the event to outline smart grid possibilities and expectations as the U.S. electricity system moves into the 21st century.
---


[Click Banner To Learn More]
[Home Page] [The Automator] [About] [Subscribe ] [Contact Us]